Why Some Fans Don't Like 'The Pioneer Woman' Ree Drummond's Husband
The Pioneer Woman star Ree Drummond has thousands of fans. Many people flock to the Food Network each weekend to tune in to her latest cooking show. However, not everyone is a fan of her husband, Ladd Drummond. Some viewers have a problem with the Food Network star's spouse; here's why.
Ladd wears his cowboy hat indoors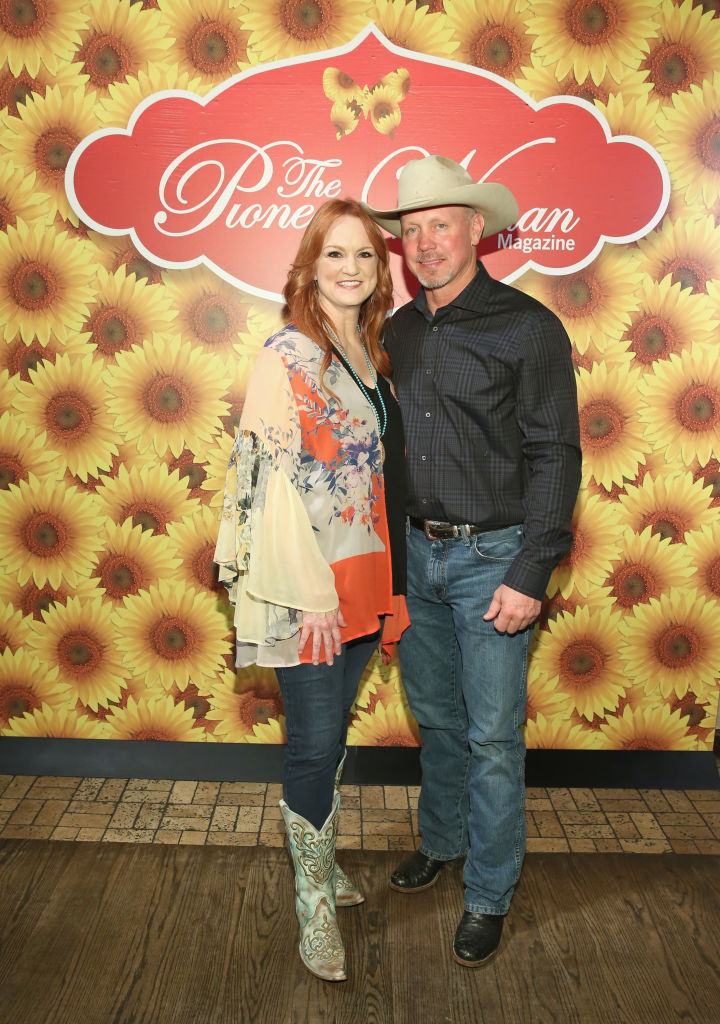 It's generally bad manners for men to wear a hat indoors. The fact that Ladd wore his cowboy hat to dinner really bothered one viewer of The Pioneer Woman. Apparently, she felt Ladd was from a different planet where manners didn't matter. "On what planet is it appropriate – or even encouraged – to wear your cowboy hat to dinner? I guess only on Food Network, where they're really trying to drive the point home that they live on a ranch," said Jillian Madison on the Straight from the Horse's Heart blog.
Ladd sometimes walks through the house with manure-covered boots
Another thing some viewers noticed about Ladd is that he sometimes walks through the house with boots that have manure on them. Madison not only had an issue with the manure but the fact that in one episode Ladd didn't seem to acknowledge Ree or his children when he came home:
Food Network's website describes Ree's husband as a "hunky rancher." Maybe it was the editing, maybe it was nerves, but he came off as a pretentious, smug, selfish, [and] disparaging… When he came into the kitchen to the chorus of kids screaming "Daddy! Daddy!" he didn't acknowledge them–or Ree. He simply said, "Is that our food?" And (and!) he wore those disgusting, filthy, manure-laden cowboy boots in the house without a care. No worries. I suppose one of the 92 maids will clean it up.
It seems that Ree doesn't have a problem with manure, however. In an interview with Blasting News, she said it's just a part of country life. "I mean, I have manure on my porch right now that I have to clean up later. We're very grounded here in the country," said Ree.
Ladd won't eat certain foods
Some viewers feel very strongly about the way Ladd eats. One Reddit user was extremely annoyed by Ladd's food choices. Ladd isn't a fan of vegetables (he's more of a meat and potatoes guy), so Ree sometimes pokes fun at him. The Reddit user, who goes by the name alyssadujour, says Ladd eats "like a 3-year-old," and should "grow up."
Many people love 'The Pioneer Woman' Ree Drummond and her family
Considering what some people say on social media about celebrities, three things people don't like about Ladd isn't too bad. There might be more things viewers don't like about the "Marlboro Man" (Ree's nickname for her husband), but those are the most common complaints we've seen. Although some people are bothered by Ree and Ladd, there are many faithful viewers of the show.
Read more: 'The Pioneer Woman' Ree Drummond Says This 1 Thing Helped Her Marriage
Check out The Cheat Sheet on Facebook!