'The Pioneer Woman' Ree Drummond Ice Cream Pie With Easy Caramel Sauce Will Soothe Your Sweet Tooth
The Pioneer Woman Ree Drummond demonstrated her recipe for ice cream pie with easy caramel sauce. Here's how to make this delicious dessert.
If you're looking for something to satisfy your sweet tooth, Ree Drummond has just the recipe for you. The Pioneer Woman shared her recipe for ice cream pie with easy caramel sauce. You won't be able to resist the combination of vanilla ice cream and creamy caramel. Here's how to make what she calls a "delightful, decadent pie."
Ree Drummond's ice cream pie with easy caramel sauce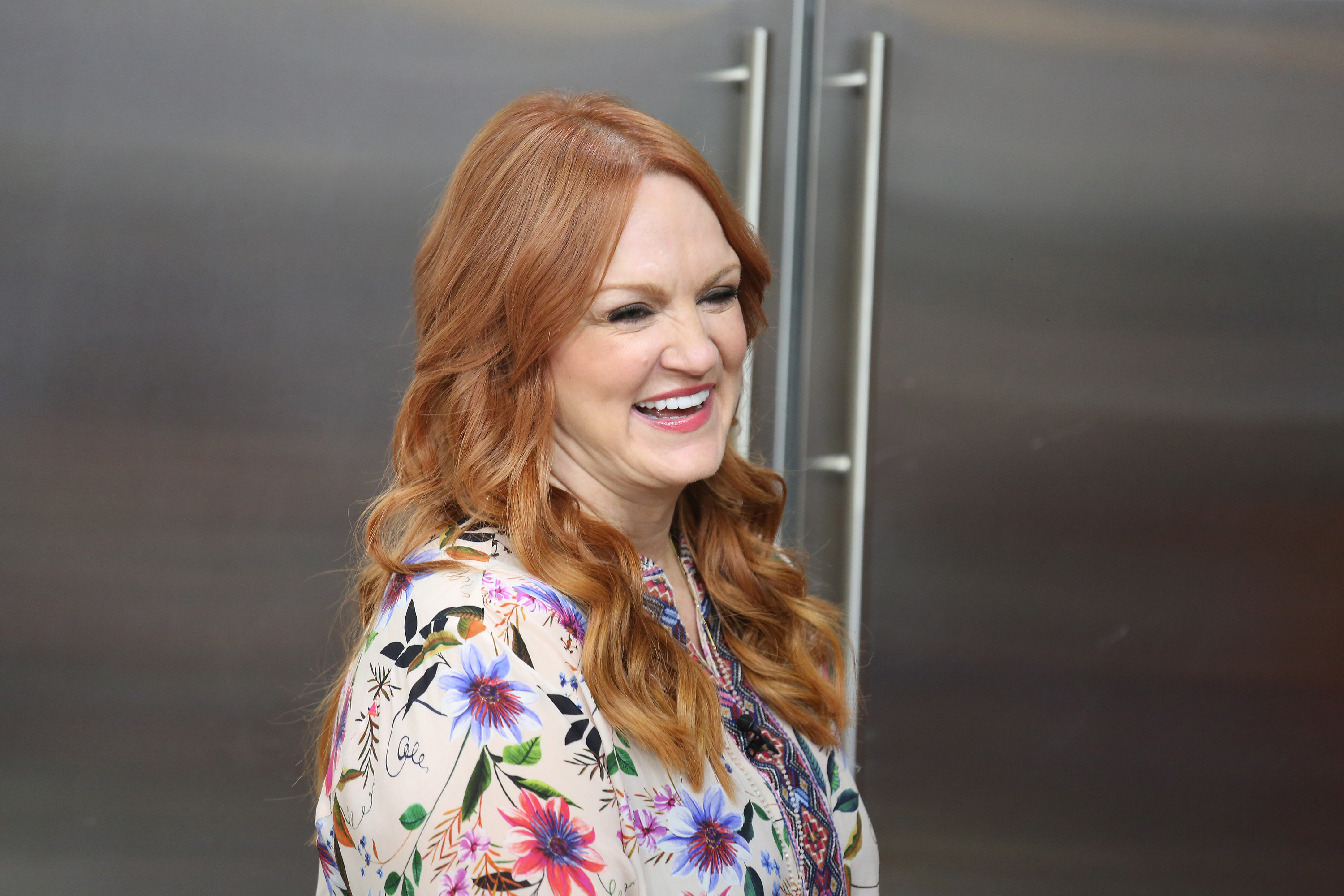 Some of the ingredients you'll need for this recipe are brown sugar, vanilla ice cream, egg whites, pecans, and half-and-half. Drummond starts by mixing vanilla ice cream and chopped candy and pouring it into a graham cracker crust.
The beauty of this recipe is that you can use a recipe shortcut and purchase the crust from the store. Drummond is a big believer in using shortcuts to reduce cooking time. She realized she wanted to spend less time in the kitchen and more time with her family during the COVID-19 pandemic. This led to her latest cookbook, Super Easy: 120 Shortcut Recipes for Dinners, Desserts, and More.
Next, Drummond sprinkles chopped pecans on top. After the pecans are in place, she puts the pie inside the freezer for one to two hours.
Ree Drummond's caramel sauce
For the caramel sauce, heat 4 tablespoons of butter in a pan and add one cup of brown sugar, ½ cup of half-and-half, a pinch of salt, and 1 tablespoon of vanilla extract. Cook the mixture for about one minute until it's thick. Pour the mixture into a jar and refrigerate until it's cold. Finally, remove the pie from the freezer and pour the mixture on top. You can get the complete ingredients list and directions here.
Why Ree Drummond loves this ice cream pie recipe
On The Pioneer Woman blog, Drummond shares that she enjoys this pie recipe because it comes from her mother's "blessed" recipe binder. She says this pie tastes great and it's easy to make.
"This is one of the great recipes from my mom's recipe binder—that blessed binder she accidentally left at my house one bright and sunny day a couple of years ago, the one I intentionally forgot to return for many, many months before I finally, at long last, returned it," writes Drummond.
It doesn't matter what the weather is like, Drummond will indulge in this dessert. Even when it's cold outside, she still likes to make this pie. "I can't think of anything more logical than making an ice cream pie in the dead of winter, can you?" jokes Drummond. She took time to explain what she loves about the recipe.
"And boy, do I love this recipe," continues Drummond. "Nutty, meringue crust. Two flavors of ice cream. And an unimaginably easy and delicious caramel sauce to spoon all over the top. Few things are much better than this. No matter how many degrees below zero it is outside."
RELATED: 'The Pioneer Woman' Ree Drummond's Favorite Donuts
Follow Sheiresa Ngo on Twitter.