'The Pioneer Woman' Ree Drummond Jokes About Alex and Mauricio's Adorable Addition to the Family: 'I'm a Grandmother!'
The Pioneer Woman star shared some exciting news. Her daughter, Alex Drummond, and her son-in-law, Mauricio Scott, welcomed a new addition to their family. Ree Drummond announced she's a "grandmother" after Alex and Mauricio brought home a new puppy named George. Here are all the details of their new, furry friend.
'The Pioneer Woman' Ree Drummond joked she's a 'grandmother'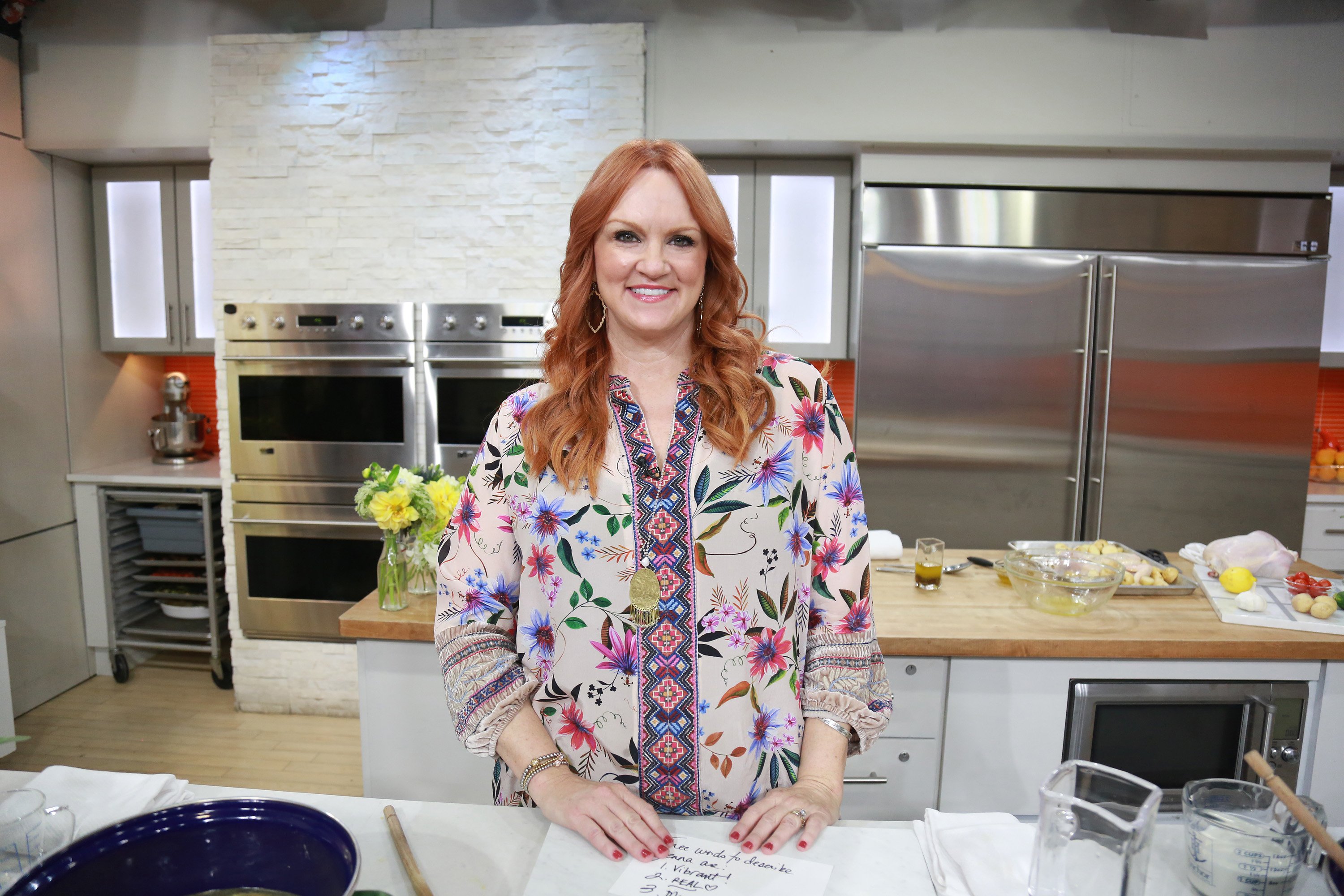 Alex and Mauricio recently added a new puppy to their family. Alex has been wanting a dog for a long time, so she and her husband finally decided to take the next step. While living on the Drummond ranch, she was surrounded by dogs, horses, cats, and more, so it's not surprising she wanted to take home her new fur baby, George.
Alex posted pictures of George on Instagram. "Our hearts will never be the same," she wrote. "Welcome to the fam, George!" Mauricio chimed in, posting, "I'm a dog dad!" Ree couldn't resist, adding, "I'm a grandmother!"
Ree Drummond is a fan of basset hounds
RELATED: 'The Pioneer Woman': Ree Drummond Gets Real About a Photo With Her Husband
Ree has many pets on the Drummond ranch. She's a big fan of basset hounds, a breed she has had since childhood. She says she prefers to have basset hounds because they remind her of her youth.
"My first dog, when I was 3 years old, was a basset hound," she says in The Pioneer Woman magazine. "And a basset hound was the first dog Ladd and I got as a married couple. I've loved basset hounds all my life! Their excess skin, floppy ears, droopy eyes and hilarious personalities keep me entertained and make my heart leap."
How many dogs does Ree Drummond have?
As of this writing, Ree has seven dogs. She has Labrador retrievers named Duke and Lucy. The Accidental Country Girl also has a German shepherd named Presley, and four basset hounds named Walter, Henry, Fred, and Rusty.
Ree used to have a basset hound named Charlie, but he died in 2017. She honored his memory by naming her ice cream shop after him. She also released a book series about him.
Although some fans thought Ree didn't like cats because she doesn't have a line of cat food, she is a cat mom as well. There are two barn cats named Kitten Kitten and Kitty Kitty who reside on the ranch. Kitten Kitten likes to cuddle with Duke and spend time with the rest of the dogs.
In the summer 2020 issue of The Pioneer Woman magazine, a reader asked Ree if she still has her cats and if they get along with the dogs. She says she does and that the cats get along well with the dogs.
"We have two barn cats, but we only see one of them on a regular basis," she wrote. "The one that we do see gets along great with the dogs. He cuddles with Duke, especially when it's cool outside—it's funny. They're unlikely bedfellows. We call him Kitten Kitten."
Follow Sheiresa Ngo on Twitter.