'The Pioneer Woman' Ree Drummond's Lemon Raspberry Cakes are the Perfect Spring Dessert
The Pioneer Woman made a delicious raspberry treat. Here's how to make Ree Drummond's lemon raspberry cakes.
Ree Drummond's lemon raspberry cakes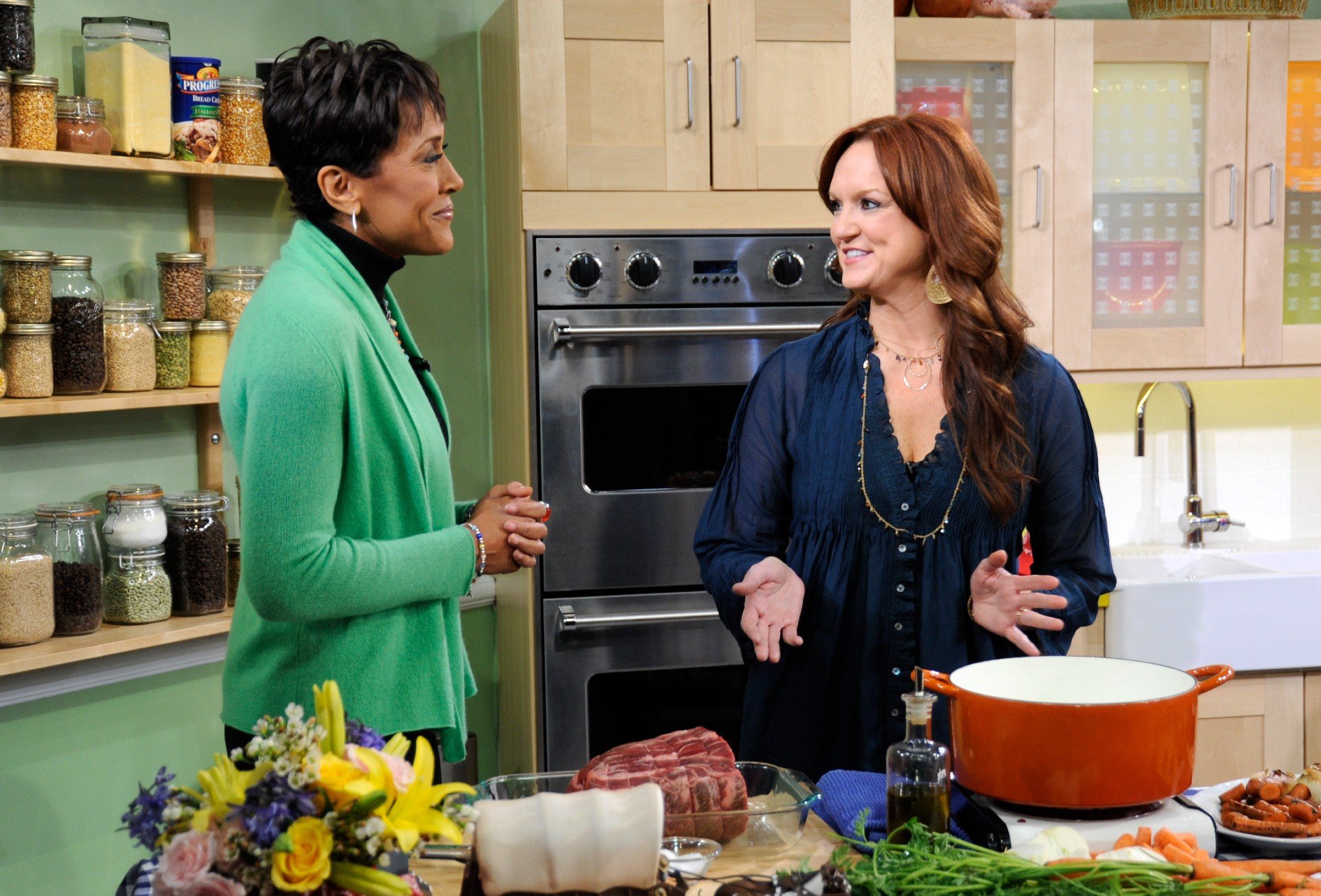 Drummond says when she thinks of spring desserts, lemon always comes to mind. She says it's "fresh and pretty." Drummond starts by sifting powdered sugar. She does this to remove the lumps and make it "light and airy." Then she pours in a little bit of milk along with a few tablespoons of raspberry preserves. She says the raspberry preserves add flavor and color.
Drummond makes the raspberry cakes with lemon cake mix. She says the cake mix she uses isn't necessarily of good quality, but all that matters is that you have lemon cake mix. She says she simply follows the package instructions for cupcakes, but she uses a mini Bundt cake pan. "I feel like I beat the system," jokes Drummond during The Pioneer Woman show. "I cracked the code."
Drummond whisks the ingredients together. Once everything is mixed, she spoons the mixture on top of the raspberry cakes. She says you want to make sure the mixture is thick enough so it doesn't just fall straight down or get absorbed. She puts the finishing touches on the cakes by placing berries around the cakes and sprinkling lemon zest on top.
"To me, this is the perfect little spring dessert," says Drummond. She says it's a combination of sweet and tart. You can find the complete ingredients list and directions here.
Ree Drummond's favorite donuts
Drummond enjoys lemon raspberry cakes, but she's also a big fan of donuts. Some of her favorite donuts are apple fritter, old-fashioned, Maple Long John, and chocolate-glazed old-fashioned.
Drummond says she only likes the apple fritters at her local Quik Trip. In her book, Frontier Follies, she wrote about an accident she had at a Quik Trip when she was trying to reach for a donut from the glass display case. Unfortunately, she pulled the handle the wrong way and the entire case shattered. She said it was like a "house of glass" fell.
However, Drummond says in a moment of shock, she still tried to reach in and get her fritter. Luckily, the store manager warned her that she could get hurt, so she stopped trying to get her snack.
Ree Drummond loves chocolate
When it comes to sweets, chocolate is one of Drummond's favorites. She once did a cooking segment with Trisha Yearwood and they made a delectable chocolate pie. Drummond says this is one of Ladd's favorite desserts.
One trick Drummond uses when she makes chocolate pie is to use a store-bought pie crust. She tells home cooks it's OK to use what she calls "superhero shortcuts." Purchasing store-bought ingredients is a way to cut cooking time. Drummond says most of the time, the dish will taste just the same, so it isn't a big deal to go to the store and buy some of your ingredients. It's not necessary to cook everything from scratch unless you want to. Food Network host Ina Garten also believes it's fine to purchase some ingredients from the store.
RELATED: 'The Pioneer Woman' Ree Drummond: 4 Spring Desserts
Follow Sheiresa Ngo on Twitter.