'The Pioneer Woman' Ree Drummond Says the Lodge Pantry Was 'Gross'
The Pioneer Woman Ree Drummond makes hundreds of meals in the Lodge on the Drummond ranch. She relies on food from the pantry so she can prepare recipes. Here's what Drummond said about the pantry being "gross" before the makeover.
The Pioneer Woman does a lot of her work at the Lodge on the Drummond ranch. Here's what Ree Drummond shared about the makeover and how "gross" the Lodge pantry was.
Ree Drummond's pantry and kitchen got a major overhaul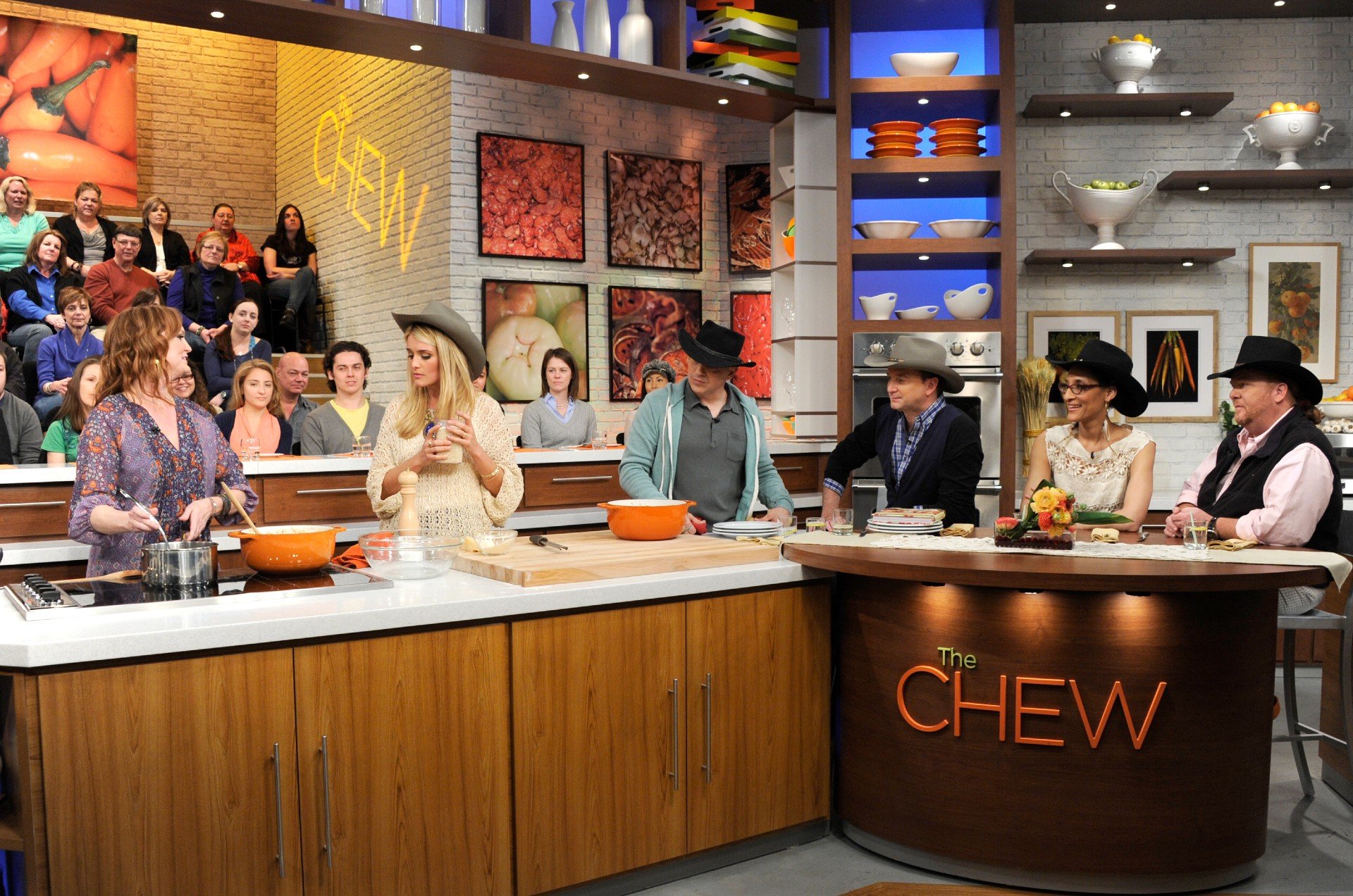 Drummond wrote about the major overhaul of the lodge kitchen and pantry. She says one of her employees, Trey Wilson, spearheaded the makeover. He used to freelance for Drummond, but he's now on her staff full-time. She says she's grateful to have him on her team because he's great to work with.
"He was just one of those people who either knew exactly what to do or quickly figured it out—and he was always such a good guy to work with," says Drummond on her website. "Kind, fun, easy-going, and super productive!"
Wilson primarily helps Drummond with shopping and preparing food for each episode (Drummond's children also help out behind the scenes and in front of the camera), but he also has a gift for design and organization. She says she mentioned to Wilson that she would love to organize the open shelves at the lodge, but she didn't have the time.
Wilson jumped into action and helped her transform the space. She says he "worked his magic." She says after he was done, the shelves looked more "intentional." She says before he helped her, the shelves looked "random" because there were bowls here and there and there wasn't any organization.  
The Lodge pantry was 'gross' according to Ree Drummond
Drummond was also happy to have Wilson organize her lodge space because she says the pantry area was "gross." According to her, the pantry had been "ignored," and it needed a little TLC.
"If the kitchen shelves were looking a little tired before, the pantry was actually kind of gross," says Drummond. "It had been ignored for a couple of years, and we had all sorts of bags, boxes, baskets, and cans that needed attention. There were half-eaten bags of Cheetos (this probably reminds you of her recipes for super bowl party food), crumbs, and a canister of pecans that looked like they were from 1972."
Drummond says Wilson organized her ingredients and even incorporated botanical prints into the theme. "I love it so much, and now the kitchen (and pantry) are all ready for a bunch of Lodge Tours this spring and summer!" exclaims Drummond.
Ree Drummond films 'The Pioneer Woman' at the Lodge
It's important for Drummond to make sure the lodge kitchen and pantry appear welcoming. Although it looks like Drummond films The Pioneer Woman in her home, she actually films in the Lodge. This is a space she uses for the show as well as large gatherings. Drummond explains she initially began using the lodge because she had young children when she began hosting her show. It would have been tough to film with children running around.
Drummond says it was easier to have a separate space for her work. This way, at the end of the day, she could go home and relax with her family and leave work at work. "The Lodge holds a lot of people, and working there also allows me to 'go home' at the end of the day and plop on the sofa!" says Drummond in The Pioneer Woman magazine.
RELATED: 5 Secrets of 'The Pioneer Woman' Ree Drummond's Mercantile
Follow Sheiresa Ngo on Twitter.