'The Pioneer Woman' Ree Drummond Makes Hearty Super Bowl Party Food
The Pioneer Woman Ree Drummond demonstrates three fantastic recipes for your Super Bowl Sunday feast. Read on for tips on how to wow the crowd.
The Pioneer Woman recently showed home cooks how to make "game day eats." She focused on food usually served during a Super Bowl party at home or during a tailgating event. Here are three ideas you can borrow from Ree Drummond.
Ree Drummond's pizza dip with garlic toast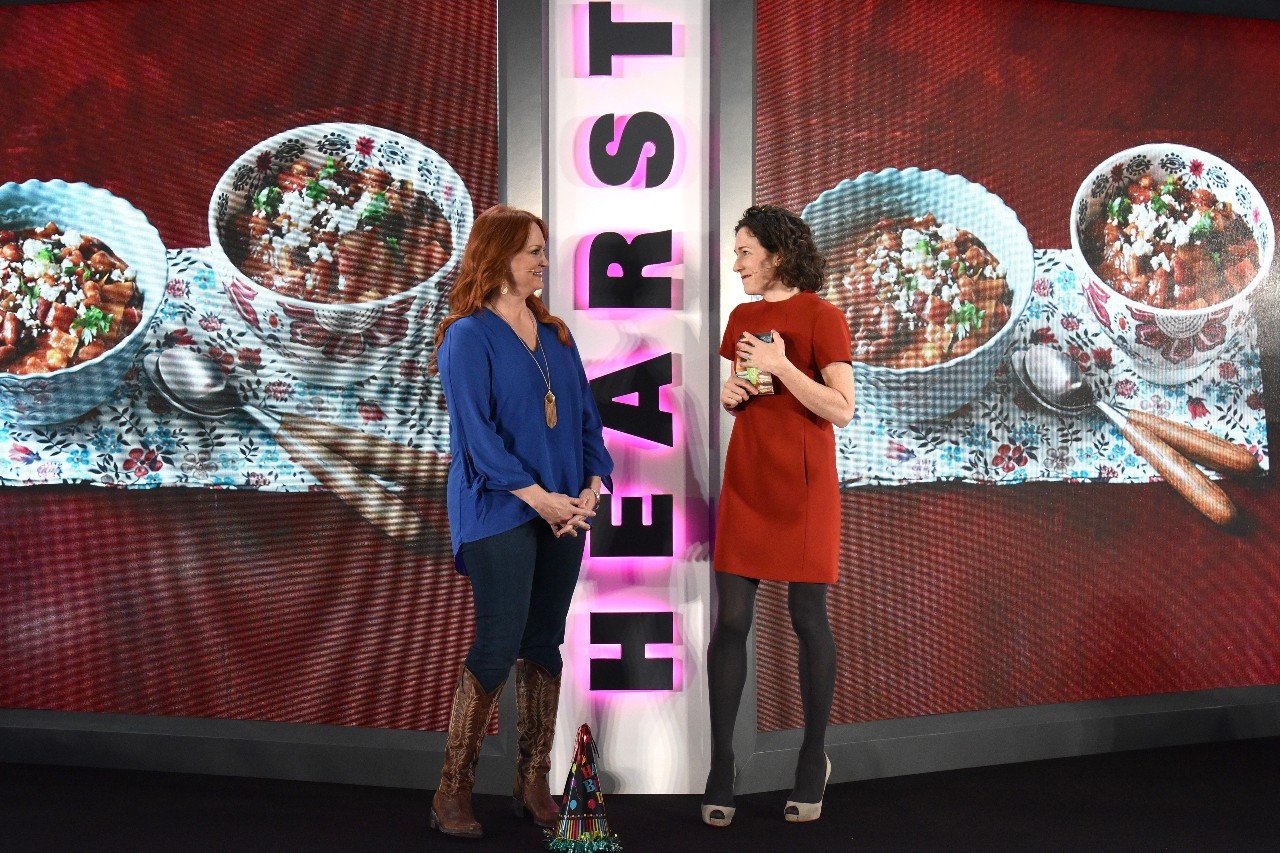 Drummond says she starts with "a creamy, cheesy mixture" for the dip. She uses cream cheese, ricotta, one cup of grated mozzarella, sour cream, oregano, salt, and pepper. Drummond uses store-bought grated mozzarella. She describes the pizza dip as a basic ricotta mixture, similar to what you would find in lasagna.
Drummond says if she had to pick her favorite food category, it would be what she calls "football food" or "game day food." For her, that includes hot dogs, wings, nachos, dips, and "all the good things in life."
Next, Drummond bakes the dip in an iron skillet. She says she builds the dip just like she would build a pizza. She starts by pouring marinara sauce on top of the mixture. Then, she sprinkles mozzarella cheese. After that, she adds pizza toppings (pepperoni, diced green peppers, and black olives). "I love black olives," says Drummond on The Pioneer Woman show. "They're so decidedly non-fancy."
After making the dip, Drummond prepares the garlic bread. She uses garlic bread to make pieces of toast for the dip. She adds minced garlic and oregano to softened butter. She spreads half of the mixture on each half of a loaf of French bread. Drummond bakes the bread and dip at 450 degrees for 12 minutes. You can find the complete ingredients list and directions here.
Ree Drummond's hamburger potato skins
Drummond starts by rubbing potatoes with oil and baking them until they're tender. Once they cool off, she scoops out the potatoes, leaving a little bit of a rim so that they have some structure. She then takes vegetable oil and brushes the inside of the skins. Next, Drummond sprinkles salt and pepper on top. She bakes the potato skins for 10 minutes at 400 degrees. She says this will get the potatoes "nice and crispy and ready for filling."
While the potato skins are baking, Drummond prepares the hamburger mixture. She adds garlic, salt, and pepper to ground meat and cooks it for about 10 minutes. Drummond says she wants the meat to be flavorful, so she adds seasoned salt, Worcestershire sauce, one tablespoon of ketchup, and one teaspoon of mustard. She says this will make the meat mixture "saucy and tangy and flavorful." You can find the complete ingredients list and directions here.
Barbecue pork walking tacos
Drummond starts by putting sliced onions, sliced jalapenos, and garlic cloves into the slow cooker. Then she makes a rub for the pork. She starts with brown sugar, salt, pepper, and a tablespoon of chili powder. She says these flavors will make the rub spicy, sweet, and salty at the same time.
"Walking tacos are just amazing," says Drummond on her show. "They always sell them at the concession stand of our football stadium. But it's basically a bag of corn chips. You cut it open, pile chili on top of the chips, add cheese and onion, and then you walk around and just eat it. It's like a corn chip pie with chili." You can find the complete ingredients and directions for Drummond's barbecue pork walking tacos here.
RELATED: 'The Pioneer Woman' Ree Drummond's Embarrassing Moment During the First Episode
Follow Sheiresa Ngo on Twitter.