'The Pioneer Woman': Ree Drummond Makes a Lighter Version of Her 'Legendary' Meatloaf Recipe
Ree Drummond makes a lighter spin on her classic meatloaf recipe by subbing turkey for beef and using oats instead of bread.
Ree Drummond took a classic meatloaf recipe and lightened it up with turkey instead of ground beef and oats instead of bread. The Pioneer Woman star didn't skimp on flavor, however, and even added a bit of bacon.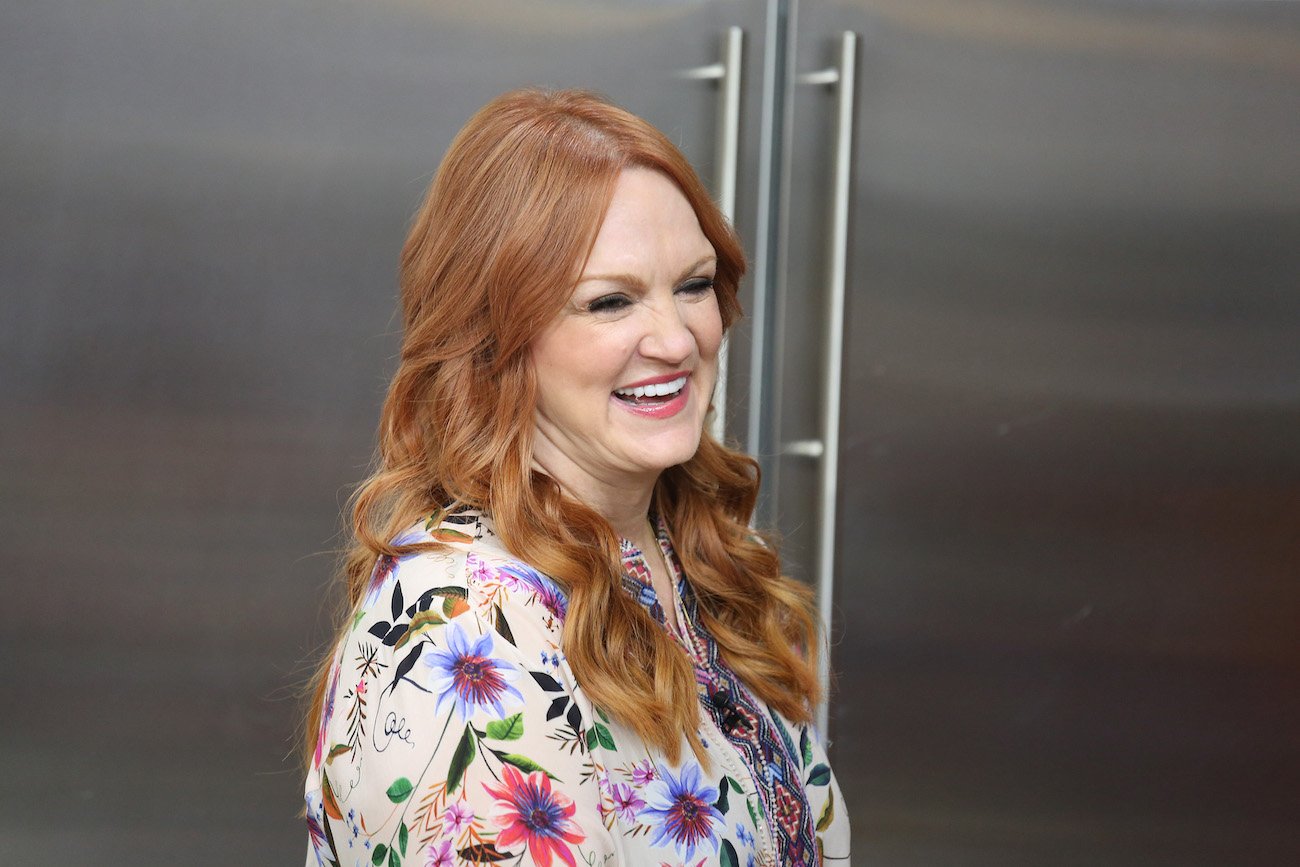 Ree Drummond swapped out bread in her meatloaf for oats
Drummond made a mini and lighter version of meatloaf for her birthday on an episode of The Pioneer Woman. "As a gift to myself, I'm making over some of my all-time favorite recipes and road-testing them for social media," she explained. "I'm making mini turkey meatloaves. A thoroughly modern take on a comfort classic."
Drummond noted, "Another year, another birthday. And to celebrate, I'm going to make lighter versions of some of my most classic and treasured recipes."
The Pioneer Woman star shared her easy tips for a lighter version of the traditional dish. "Now, my meatloaf has always been pretty legendary for those who love meatloaf," the Food Network host said. "But I'm going to give mine a lighter spin by subbing in turkey and getting rid of the bread. I'm going to use oats instead of the white bread I normally use."
She started by soaking the old-fashioned oats in milk to soften them before adding them to the meatloaf mixture. "Normally I use half a loaf of white bread with my meatloaf," she explained. "I think the oats are slightly better."
Drummond replaced beef with turkey but still kept bacon in the mix
Drummond also shared how ground turkey is a great lean choice for meatloaf. "You know, ground turkey is something I've been using more and more. I don't mean any disrespect to my cattle ranching family — gotta love ground beef," she said. "But it's nice to sub in ground turkey, especially in a dish like meatloaf where there are so many other flavors going on."
She added seasoned salt, crushed red pepper flakes, black pepper, ketchup, parsley, soaked oats, and chopped bacon pieces to the meat. "Usually when I make my big beef meatloaf, I wrap the whole thing in bacon," Drummond said.
"I'm still going to add bacon to the turkey meatloaves but I'm going to sprinkle in tiny little bits and mix it into the meat mixture," she added.
'The Pioneer Woman' star had the perfect tool for making her meatloaf
Drummond used her hands to mix the meatloaf together, then used a scoop to drop the meat into muffin cups.
"It's the best way to get perfectly sized meatloaves," the Food Network star noted. She topped each mini meatloaf with ketchup and baked them in a 350 degree Fahrenheit oven for 25 minutes.
She removed them from the oven, added more ketchup to each meatloaf top, spread it out with a spoon, then baked the mini meatloaves for another 30 minutes.
Drummond shared that "little mini meatloaves make such a great freezer food" and explained her process for freezing and reheating the dish. She flash-freezes the cooled meatloaves for an hour, then packs them in a sealable freezer bag, and puts them into the freezer. When ready to eat the meatloaf, she reheats one for a few minutes in the microwave.
The full recipe is available on the Food Network website.