'The Pioneer Woman': Ree Drummond Once Revealed Why Filming Her TV Show Is 'The Most Challenging'
Ree Drummond has been known as the host of Food Network's The Pioneer Woman since the show premiered back in 2011. And over the last decade, Drummond has built a massive following and has expanded her brand from the blog and TV show to a magazine, her Mercantile (with a restaurant, bed and breakfast, and home goods store), a cookware line, a clothing line, and more. But Drummond once revealed that filming her TV show is the 'most challenging' of anything she does.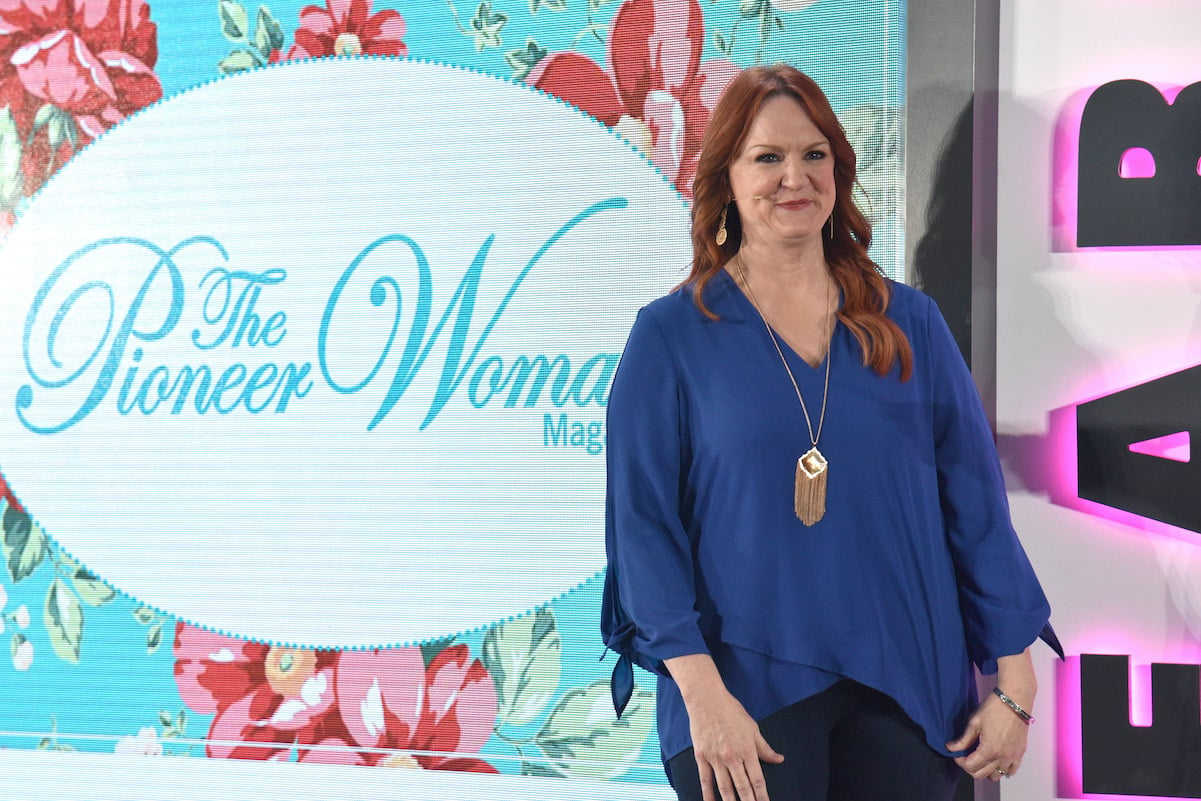 'The Pioneer Woman' star Ree Drummond's brand has expanded through the years
When Drummond decided to start a blog back in 2006, she was never expecting it to grow the way it did. Drummond was a mother of four who worked alongside her husband on the family's ranch. Eventually, Drummond's lifestyle prompted her to start a blog. From there, she began posting some of her family's favorite recipes, and her following grew.
Drummond ultimately decided to write a cookbook featuring her dishes back in 2009. From there, she caught the attention of Food Network, and that's how her brand truly took off. Now, she's expanded well beyond just recipes. Drummond opened her Mercantile in Pawhuska, Oklahoma, in 2016, which houses a home goods store, restaurant, pizza parlor, deli, and bakery. She also has a successful cookware line. In 2017, Drummond launched The Pioneer Woman Magazine. 2020 saw the launch of her own clothing line, and it seems Drummond's resume only keeps growing.
Ree Drummond once revealed that filming her TV show is 'the most challenging' for her
Drummond does so much with her days that it's hard to believe 24 hours is enough to accomplish everything she needs to get done. Though, the celebrity chef admitted that some things are harder than others. She has a dedicated team working on her magazine and website, though she still is heavily involved in the execution of each. She takes immense pride in her cookbooks; Drummond writes the recipes entirely herself. But Drummond did once admit that TV is the part of her brand she finds "the most challenging."
"Both [the cookbook and TV show] are very busy; the difference is that I can work on the cookbook at home in my yoga pants, while the TV show requires that I look a little more presentable (i.e. brush my hair)," Drummond once revealed to Cowboys & Indians Magazine.
"I do think the TV show is the most challenging in terms of having to balance the time demands with my daily life," she continued. "The production crew comes to Oklahoma for one purpose only – to shoot my TV show."
Drummond added that the silver lining to her TV shows is that, once they're filmed, they're out of her hands, which isn't the case for her cookbooks. "So, while it's crazy during the time the production crew is here, once they're gone, I can quickly pivot to other projects."