'The Pioneer Woman': Ree Drummond's Picnic Pasta Salad Recipe Is the Perfect Springtime Dish
'The Pioneer Woman' star Ree Drummond has made a living from her easy, hearty recipes -- and her picnic pasta salad recipe is no expection.
Ree Drummond didn't set out to be a Food Network star. The Pioneer Woman host actually had plans to attend law school. That was, until she met her future husband, Ladd Drummond, in an Oklahoma bar. These days, Drummond is living on her family's cozy ranch, raising her four children, and whipping up tasty recipes — including this picnic pasta salad.
Ree Drummond is used to creating family-friendly recipes
When Drummond first met her future husband, she'd graduated from school in California and was planning to pursue a law degree in Chicago. However, that all changed when Drummond met her husband, Ladd, at a local bar. Though he didn't call her for four months after their initial introduction, she knew it was worth stopping her world when he finally did.
Drummond chose to remain in Oklahoma with Ladd, where they married and had four children. She started her blog, The Pioneer Woman, as a way of sharing her experiences cooking for and raising a family on the farm. Eventually, it blew up, leading to her Food Network show.
Drummond's kids became the focus of her show in terms of cooking. She needed to make recipes that teenagers would love and that were filling enough after a long day on the ranch. Her easy, hearty meals became an instant hit, and she has since written several cookbooks.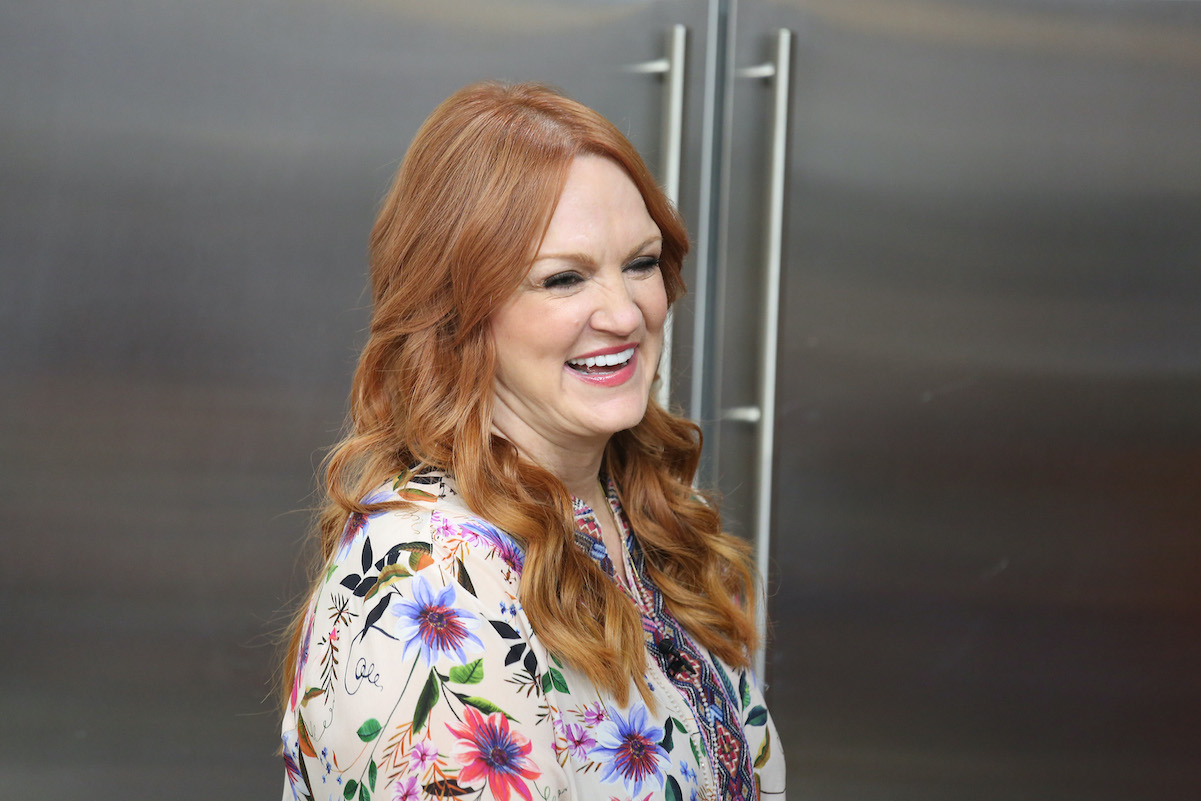 How to make Ree Drummond's picnic pasta salad
This kid-friendly pasta salad comes with an easy dressing recipe for an all-around quick meal.
Ingredients:
12 ounces fun-shaped pasta, such as radiatore
8 slices thin bacon
1/2 cup mayonnaise
1/2 cup whole milk
3 tablespoons white vinegar
1/2 teaspoon salt
Dash sugar, optional
10 ounces grape tomatoes (yellow and red), halved lengthwise
1/2 pound cheddar, cut into small cubes
3 green onions, thinly sliced
Ground black pepper
24 whole basil leaves, chiffonade (cut into long, thin strips)
Directions:
Cook pasta according to package instructions. Once cooked, drain and rinse under cold water to cool pasta.
Cut bacon strips in half, then add to a large skillet. Cook bacon until it just starts to crisp. Once done, transfer to a paper-towel lined plate to absorb the grease. Chop the bacon and set aside.
In a small bowl, add mayonnaise, milk, vinegar, salt, and sugar; combine and set aside.
In a large bowl, add pasta, tomatoes, cheese, bacon, and onions. Add dressing and toss to combine. Season with additional salt and pepper if needed, and finish with basil.
Ree Drummond loves making food for family and friends on any occasion
Drummond's cooking show highlights the everyday events in her life — and she cooks for almost all of them. Her Mercantile grand opening required plenty of snacks and drinks, and her kids' birthdays have always been a reason to break out a few of her best recipes.
Fans have also grown to know Drummond's friends, plus other family members, including her best friend Hyacinth, for whom she loves to cook the occasional sweet treat or hearty meal. Her nephew, Caleb, has also made plenty of appearances on the show and has helped Drummond with filming during the pandemic.