'The Pioneer Woman' Ree Drummond's Pretzel-Crusted Chicken Strip Recipe
If you love pretzels and chicken, you're in for a treat. The Pioneer Woman demonstrated how to make pretzel-crusted chicken strips. Here's more on how to make Ree Drummond's recipe.
Ree Drummond's easy weeknight recipes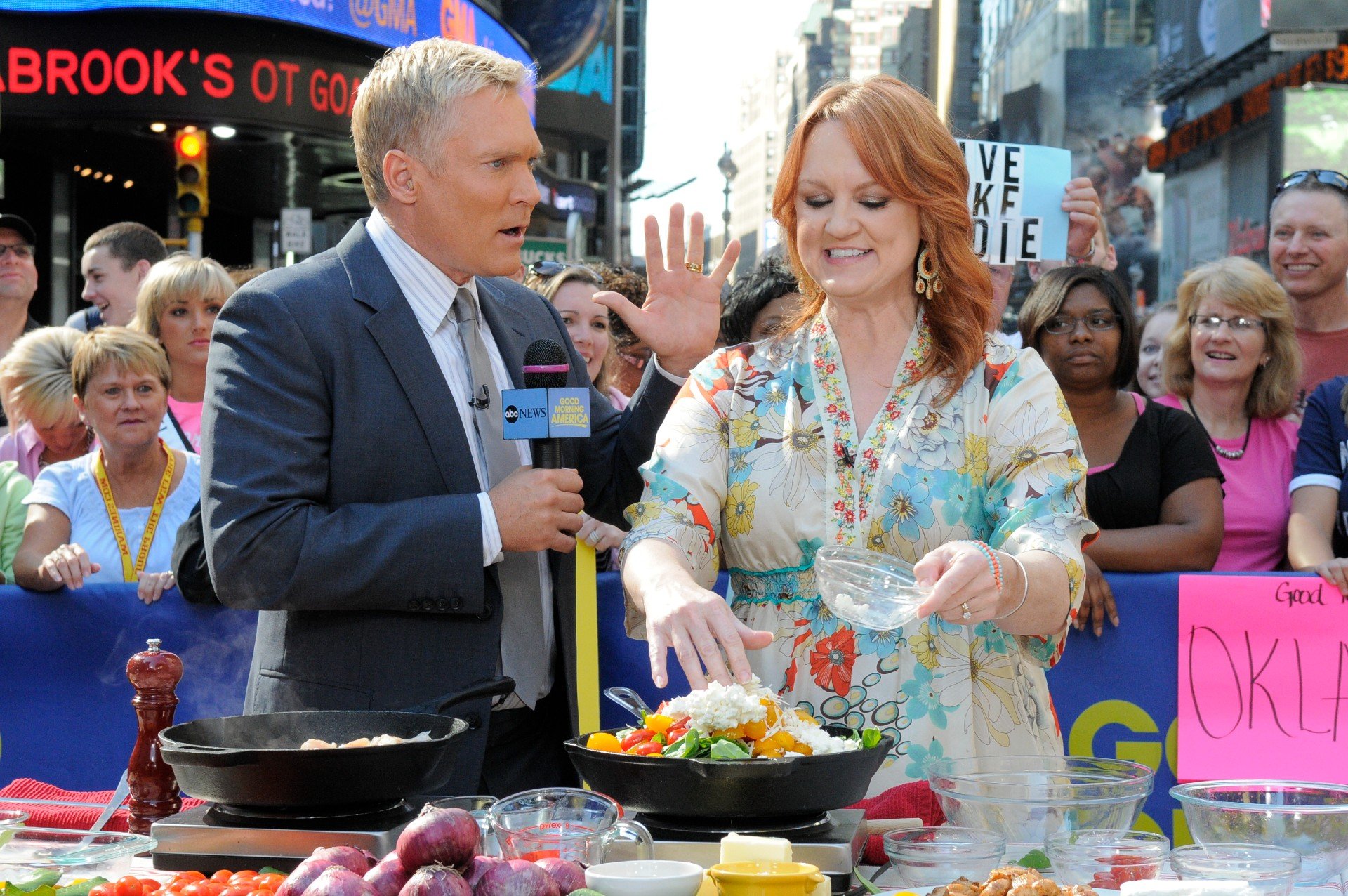 Drummond dedicated one of her shows to weeknight recipes. She wanted to share with home cooks a few recipes that will help spice up dinner and provide a quick, nutritious meal.
"I love cooking fancy things, fun things, for holidays or parties," says Drummond on The Pioneer Woman show. "But really when it comes down to it, weeknights are what cooking is all about. I'm always trying to find new things to make for my family, day in and day out. And that's where you can kind of run out of imagination."
Ree Drummond's pretzel-crusted chicken strips
For this recipe, Drummond coats chicken strips in pretzel bits. "This is going to totally change the way you feel about chicken strips," says Drummond. She says she is very particular when it comes to chicken strips. If she eats them, they must be unique. It takes some convincing for her to indulge in this type of chicken.
"I'm a little bit on the fence, so for me, chicken strips have to be kind of interesting," says Drummond. "There has to be something extra or different about them to compel me to dive in."
Drummond jokes that her children could eat chicken strips all the time. She says they love them so much they order them all the time when they go out to eat. "My daughter Paige will go to The Merc, which has so many delicious things on the menu, and she gets chicken strips all the time," says Drummond. "It drives me crazy."
Making the chicken strip mixture
Drummond starts by making a chicken strip mixture. The main ingredients are honey mustard and mayonnaise. To make this mixture, Drummond stirs spicy brown mustard, mayonnaise, and honey in a bowl. She says this mixture will serve as the dipping sauce and the coating for the chicken strips. Drummond sets aside a bowl just for the dipping sauce and pours half of the sauce into the bowl. Next, she coats the chicken.
Making the chicken strips
Drummond begins the process of making the chicken strips by starting an "assembly line." She says the assembly line includes seasoned flour (with just salt and pepper), the chicken strip mixture, and crushed pretzels. Drummond says she prefers to leave the pretzel mixture coarse because she likes to see big chunks of pretzels on her chicken strips.
Drummond uses chicken tenders for this meal. She sprinkles them with salt and then coats them in a bowl of seasoned flour, followed by the mustard mixture, and then the pretzel mixture. Drummond says the honey mustard acts as a kind of glue to make the pretzels stick.
One thing Drummond loves about this dish is that you can get the honey mustard flavor under the breading. "So, you have it when you dunk it, but you also have it on the chicken strips themselves," says Drummond.
Drummond fries the chicken strips in a skillet with oil and butter. She lets the chicken cook on both sides until they're done. Drummond says the cooking process takes roughly 5 or 6 minutes. "You want to keep it on low heat, so the honey in the breading doesn't burn," says Drummond. You can find the complete ingredients list and directions here.
RELATED: Ree Drummond Had a Hilarious Cooking Disaster During a Date
Follow Sheiresa Ngo on Twitter.