'The Pioneer Woman' Ree Drummond Pub Salad Board with Creamy Caper Tarragon Dressing
The Pioneer Woman Ree Drummond prepared a tasty salad on her latest cooking show. The Food Network star wanted to create a side dish to balance out the spices in her other meals.
The Pioneer Woman made a healthy and colorful salad. Here's how to make Ree Drummond's pub salad board with creamy caper tarragon dressing.
Ree Drummond's pub salad board with creamy caper tarragon dressing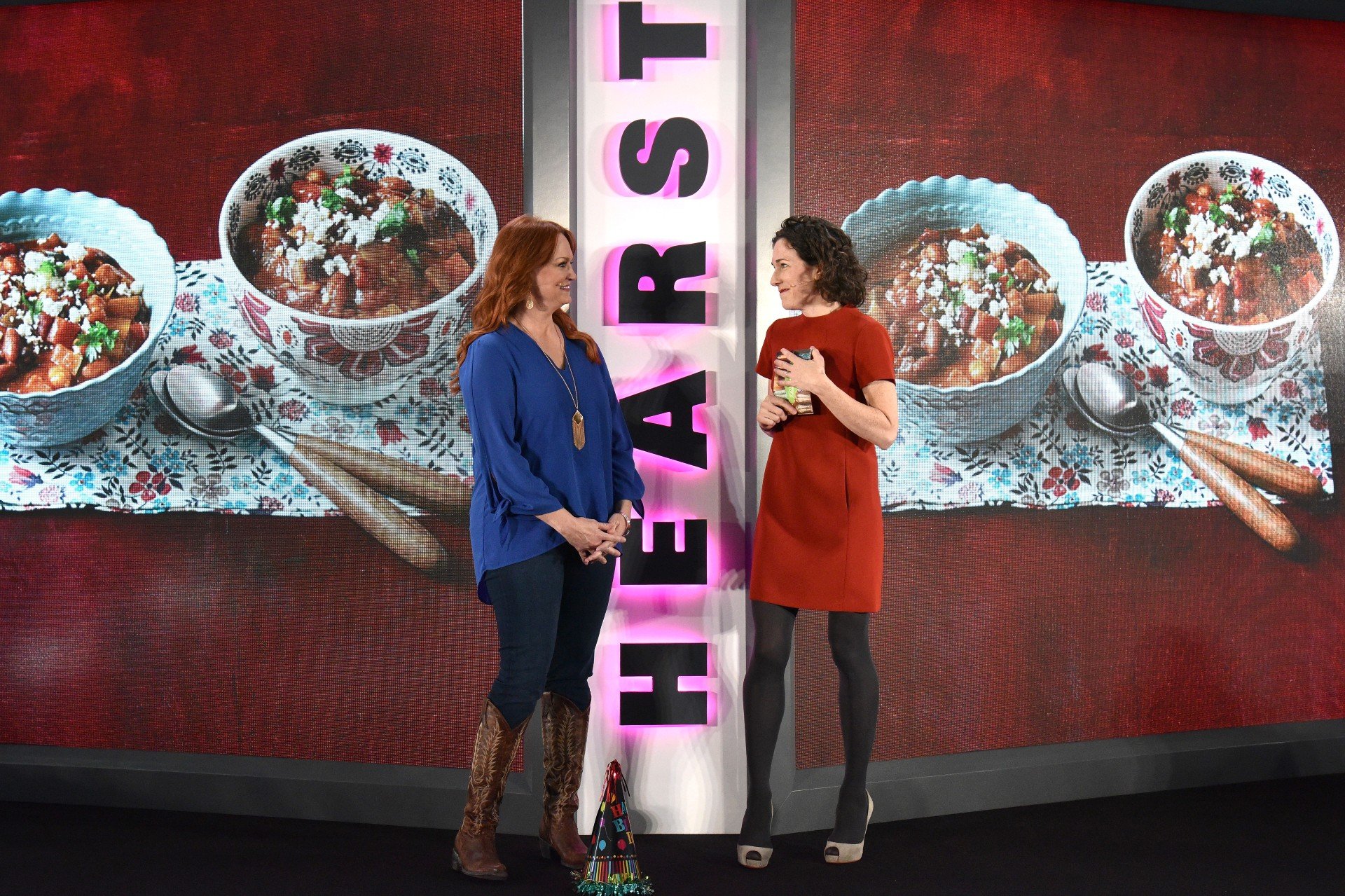 During The Pioneer Woman show, Drummond made an array of spicy food (the episode was appropriately titled "Spice It Up"). However, one dish didn't have spice. She decided to include a hearty salad among her dinner selections.
Drummond says whenever you cook spicy food, you need to have a meal that will help cool things down so you can "give yourself a break." She says a salad is the perfect way to do that.  Drummond says a pub salad is a salad served in pubs. These salads typically contain pickled vegetables with lettuce and hardboiled eggs. (Try Drummond's grilled tomato and Caesar salad recipe.)
Preparing the pub salad
Drummond begins by making the dressing. She adds lemon juice, fresh dill, fresh tarragon, garlic, and chopped capers to a bowl of mayonnaise and sour cream. Drummond places the dressing in a separate bowl. It will later go onto the salad board.
Drummond says capers are like olives for her because she didn't like them as a child, but as she grew older, she began to like them. "I didn't like [capers] when I was young, but the more old and decrepit I get, the more I totally love them," jokes Drummond. (She also loves butter—a lot. Here's why Drummond loves butter so much.)
Dressing the salad board
Drummond doesn't have a special way to pick the board for the salad. She jokes that she picks whatever board is clean in the kitchen. "It's like when I pick out the shirt I'm going to wear," says Drummond. "I basically wear whatever is clean."
Next, Drummond spreads butter lettuce on a board. She adds pickled green beans, cherry tomatoes, sliced cucumbers, and pickled beets. She then adds four pieces of prosciutto. She bakes them in the oven until they have a bacon-like consistency. Drummond says it's OK to put piles of prosciutto on top of the salad board, but she prefers to sprinkle it.
After the prosciutto, Drummond adds pieces of boiled egg. She cuts the eggs in half and sticks them alongside the other ingredients. "There is nothing better in life than a soft-boiled egg," says Drummond.
Putting the finishing touches on the salad board
White cheddar cheese is the next ingredient on the list. Drummond fans thin cheese slices on top of the lettuce. She likes preparing salad boards because they allow for "artistic expression."
"I know after those sloppy joes, a salad is not the most exciting thing on earth," says Drummond. "But there's nothing like a meaty, cheesy, spicy dish and a cool salad to go with it." (Check out the recipe for Drummond's spicy garlic bread sloppy joes.)
Drummond says you can leave everything in bowls and have people grab what they want, but she prefers to make a board and lay things out. For the finishing touch, Drummond sprinkles the top of the salad with pepper and places the bowl of tarragon dressing on the side. You can find the complete ingredients list and directions on the Food Network website.
RELATED: 'The Pioneer Woman' Ree Drummond's White Chocolate Pistachio Truffles Recipe
Follow Sheiresa Ngo on Twitter.