'The Pioneer Woman' Ree Drummond's Pumpkin Cream Pie and Other Easy Fall Recipes
Ree Drummond has perfect recipes for fall. If you're looking for some delicious pumpkin recipes to celebrate the new season, you've come to the right place. Starting the fall season with a special dish is a great way to welcome the next part of the year. Here are some of The Pioneer Woman's best pumpkin recipes.
Pumpkin cream pie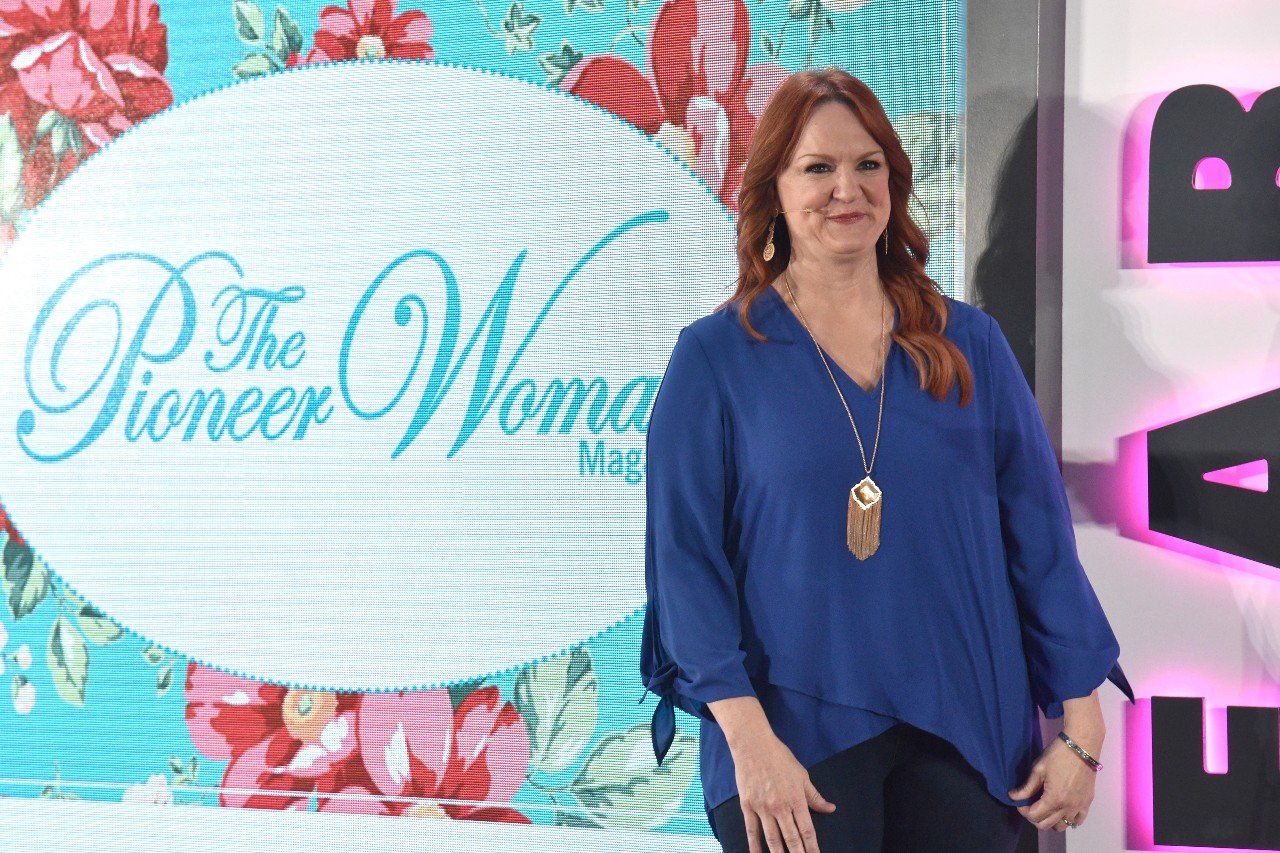 One dessert you likely think of during the fall is pumpkin pie. Drummond has a delicious pumpkin cream pie recipe. Although the Accidental Country Girl doesn't "absolutely love" pumpkin pie, she says she does enjoy the texture and flavor. She usually adds whipped cream on top so she can "give it a little oomph."
Drummond says her take on pumpkin pie is hard not to like. Her recipe is inspired by one of her mother's pumpkin pie recipes.
"This is a creamy, dreamy, [milder] take on classic pumpkin pie," says Drummond. "Beware: Between the graham cracker crust and the pumpkin filling, this one's hard to resist. It's adapted from a recipe found in my mom's infamous recipe binder, and really does provide the best of both worlds: the scrumptious, seasonal flavor of pumpkin pie spice and the decadence of cream." You can find the full ingredients list and recipe here.
Pumpkin sheet cake
Drummond says this pumpkin sheet cake is her version of her chocolate sheet cake. She likes to make pumpkin sheet cake with cream cheese frosting. She tells her readers, "Dessert doesn't get much better than this."
Drummond's pumpkin sheet cake is loved by many. She says when she made it, she received a positive response. "The result was a moist, heavenly pumpkin cake that was happily devoured by many a loved one in my life," she says. Some of the ingredients you'll need for this recipe are pumpkin puree, pumpkin pie spice, and buttermilk. You can get the full ingredients list and recipe on Drummond's website.
Pumpkin ravioli
Ravioli is great, but pumpkin ravioli is even better. Drummond says her pumpkin ravioli recipe is "quick and easy." One shortcut she uses to make her pumpkin ravioli is canned pumpkin puree. Drummond says she decided to make pumpkin ravioli because she had some leftover pumpkin puree and she didn't want it to go to waste. She knew if she packed it in a container and put it in the refrigerator that it would likely go bad because she would forget it was in there.
Drummond says pumpkin ravioli is a great appetizer to have before a Thanksgiving meal. She also suggests pumpkin ravioli for a fall meal. Get the full ingredients list and recipe here.
Follow Sheiresa Ngo on Twitter.