'The Pioneer Woman' Ree Drummond Recipes That Use Soda
Ree Drummond likes to find creative ways to spice up her meals. One way she does this is by adding different kinds of soda to her food. Here are some recipes from The Pioneer Woman that use soda.
Dr Pepper Cupcakes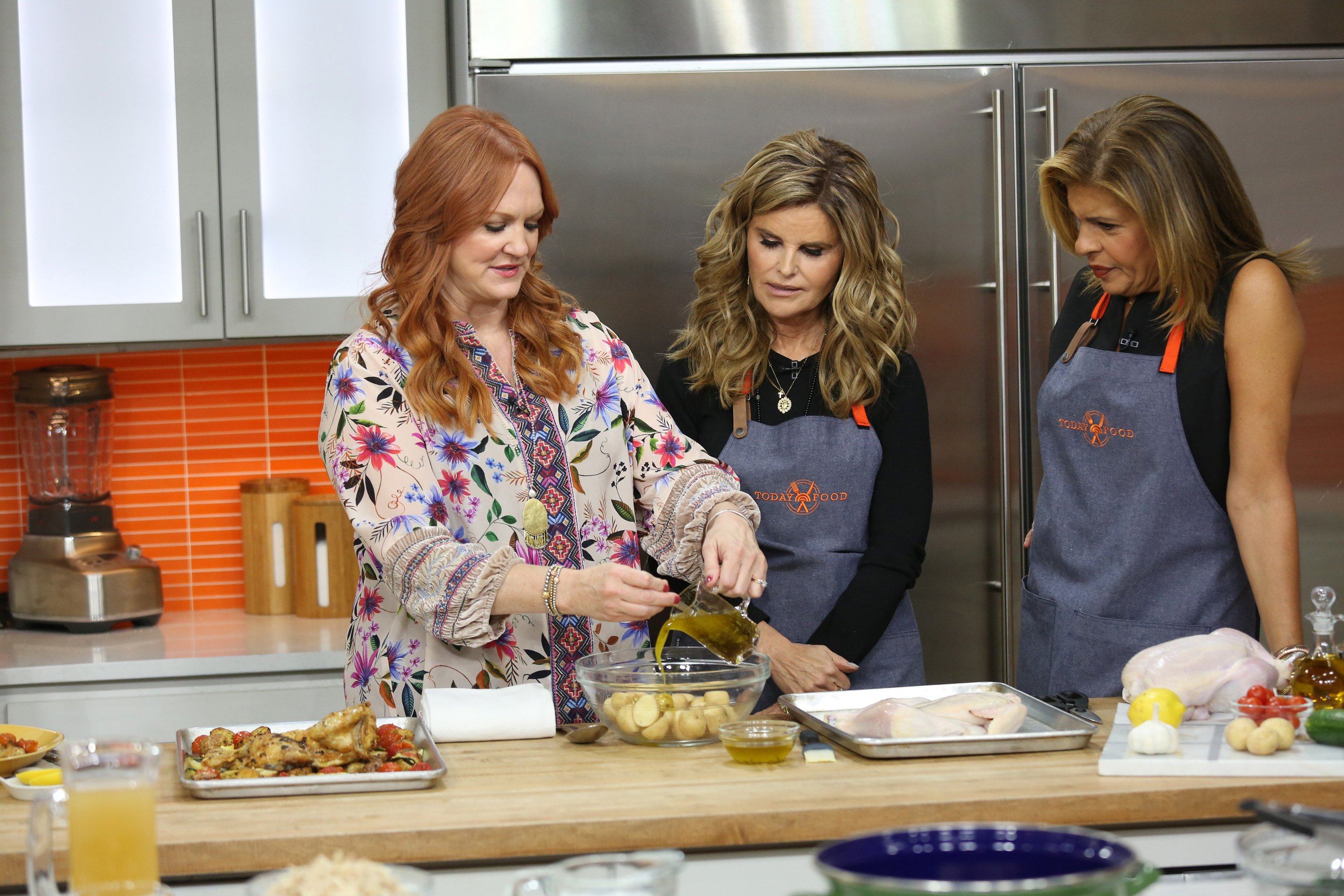 The ingredients in this Dr Pepper cupcake recipe include dried cherries, salted butter, buttermilk, cocoa powder, and Dr Pepper. Drummond says Dr Pepper is a "Drummond favorite." She's referring to her husband, Ladd, and his undying devotion to the beverage. She says Ladd drinks Dr Pepper like she drinks coffee. This recipe yields 20 to 24 servings and takes a total of 1 hour and 20 minutes to make.
Peach dumplings
Drummond says her peach dumpling recipe is just like apple dumplings. Some of the ingredients in this recipe are frozen peach slices, vanilla extract, cinnamon, and 7-Up, Mountain Dew, or Sprite. The Food Network cook says the soda adds a little extra pizazz.
"You know what this is gonna do?" writes Drummond on her website. "It's gonna just become part of the mix and result in this magical mystery syrup that'll make the dumplings irresistible," she answers.
Dr Pepper pulled pork
Another recipe with soda is Drummond's famous Dr Pepper pulled pork. She tells her readers the recipe came to her in a "vision." She says it might seem strange to add Dr Pepper to pork, but she assures her fans the result justifies the strange addition.
"Cooking pork with Dr Pepper is bizarre, I know," says Drummond on her website. "It came to me in a vision. And it resulted in a flavorful, moist shredded pork for everything from carnitas to nachos."
This recipe is a great option if you need to make a meal for a large group. Just make sure you carve out enough time. Drummond says this pork recipe yields 18 servings, takes 5 minutes of prep time, and requires a total of 6 hours to cook.
One benefit of this recipe is that it can be used to stretch meals. "It cooks up moist and tender and results in so much meat, you can either feed a crowd or stretch the meat into at least two or three different meals," says Drummond. Some of the ingredients you'll need for this meal are onions, black pepper, and brown sugar. You can find the ingredients list and directions on Drummond's website.
Pound cake
Drummond posted a recipe on her website for what she describes as the "perfect" pound cake. This recipe yields 12 servings, requires about 15 minutes of prep time, and takes a total of 1 hour and 15 minutes to make.
The great thing about this recipe is that you can make it with simple ingredients found in your kitchen. Some of the ingredients include butter, eggs, and flour. For this recipe, Drummond suggests using Sprite, 7-UP, or Sierra Mist. Drummond jokes you can use Sierra Mist if you're feeling "edgy and dangerous."
"Sierra Mist always brings out the wild beast in me," jokes Drummond. "Unfortunately for Marlboro Man, all I had was Sprite."
 Follow Sheiresa Ngo on Twitter.