'The Pioneer Woman': Ree Drummond Relies on 2 Basic Ingredients to Make Her Meals Taste 'So Good'
The Pioneer Woman star Ree Drummond has been cooking for decades. The Food Network star has made a name for herself based on her easy, tasty recipes. And it turns out she uses two basic ingredients to make her meals taste "so good."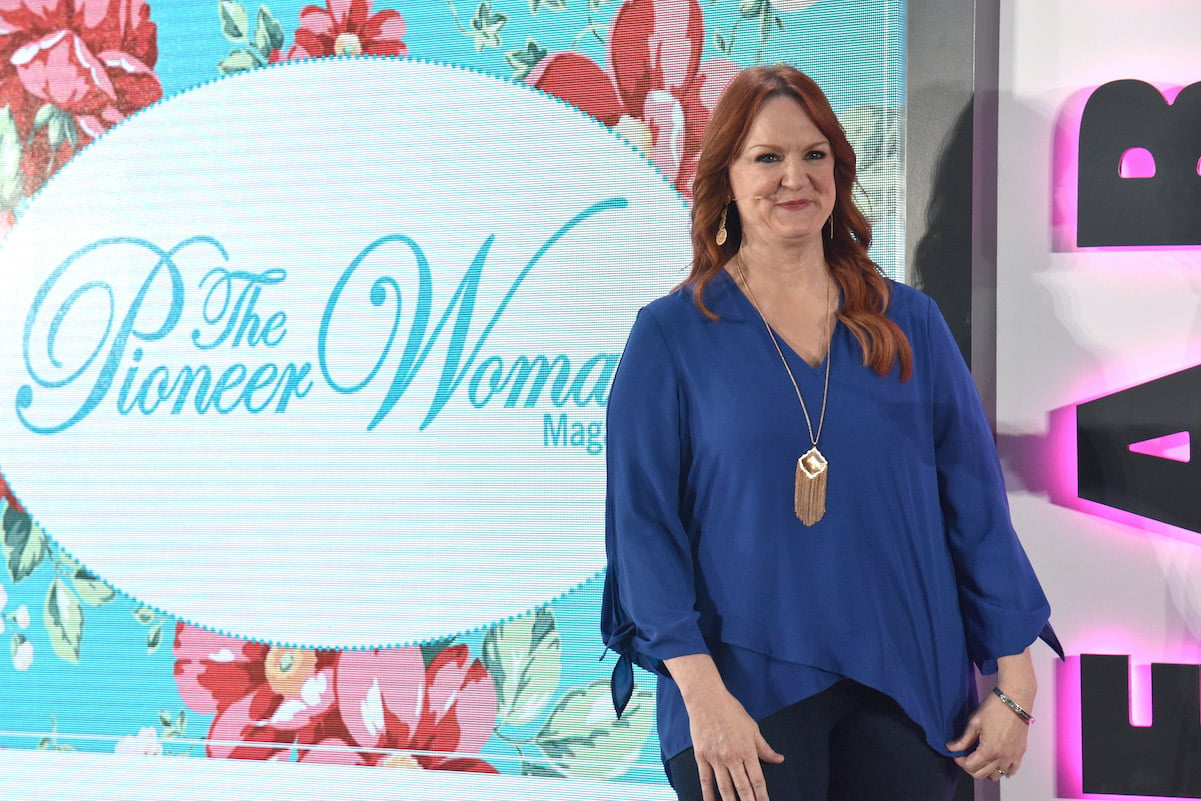 'The Pioneer Woman' star Ree Drummond is known for her hearty, easy meals
Ree Drummond's Food Network show first premiered back in 2011, but she's been cooking for her family since long before. Drummond started her Pioneer Woman blog back in 2006, and once she started posting recipes, her followers kept coming back for more. Drummond eventually wrote her first cookbook, which was published in 2009, and from there, Food Network came calling.
On Drummond's show, she's known for preparing hearty dishes that her four kids (now five kids!) will love as well as her husband, Ladd. And since the family works so hard on the ranch, Drummond's meals are typically a bit higher calorie than other chefs.
Still, those high-calorie recipes are what helped Drummond become famous. Now, not only does she have her blog and cooking show, but she's written plenty of cookbooks, has opened a Mercantile (with a home goods store, bakery, and restaurant), and has launched her Pioneer Woman magazine.
Ree Drummond revealed that two basic ingredients make her meals 'so good'
There is a reason that Drummond's husband and kids flock to the kitchen after a long day of working on the ranch. It's because they know their mother has whipped up something delicious. And it turns out that, when it comes to making a meal as tasty as possible, Drummond relies on two ingredients: butter and cream.
In an interview with CBS News, Drummond told reporter Alina Cho that she prefers to cook easy meals that are made with ingredients that aren't hard to acquire.
"It's really food that people want to eat, right?" Cho asked.
"It is, and the answer to that question is usually either butter or cream!" Drummond laughed. 'Why is this so good?'"
Drummond's love for butter has never been a secret; she often discusses her love affair with the ingredient whenever she uses it. In the past, Drummond has listed cream as one of her favorite ingredients, but she's mentioned bacon a time or two as well (we aren't surprised — who doesn't love bacon?).
Ree Drummond's fettuccine alfredo recipe features butter and cream
Those looking for some of Drummond's favorite ingredients in one dish can find it in her hearty fettuccine alfredo. The recipe has nearly five stars on Food Network, and it features ingredients that most people already have in the pantry — and there are only five ingredients: Fettucine noodles, butter, heavy cream, black pepper, and Parmesan cheese.
Drummond warms the butter and cream over low heat, then pours it over half the Parmesan in a large bowl to melt the Parmesan. She then tosses the pasta in the sauce and tops it with more Parmesan.