'The Pioneer Woman' Ree Drummond Once Revealed What She Loves — and Hates — Most About Filming
The Pioneer Woman star Ree Drummond has been providing easy recipes to fans since her blog launched back in 2006. And while she was once only a blogger, things quickly changed in 2011 when she became the host of her own Food Network show. By now, Drummond is a professional in front of the camera. But she admitted there was certainly a "learning curve" when she first started filming.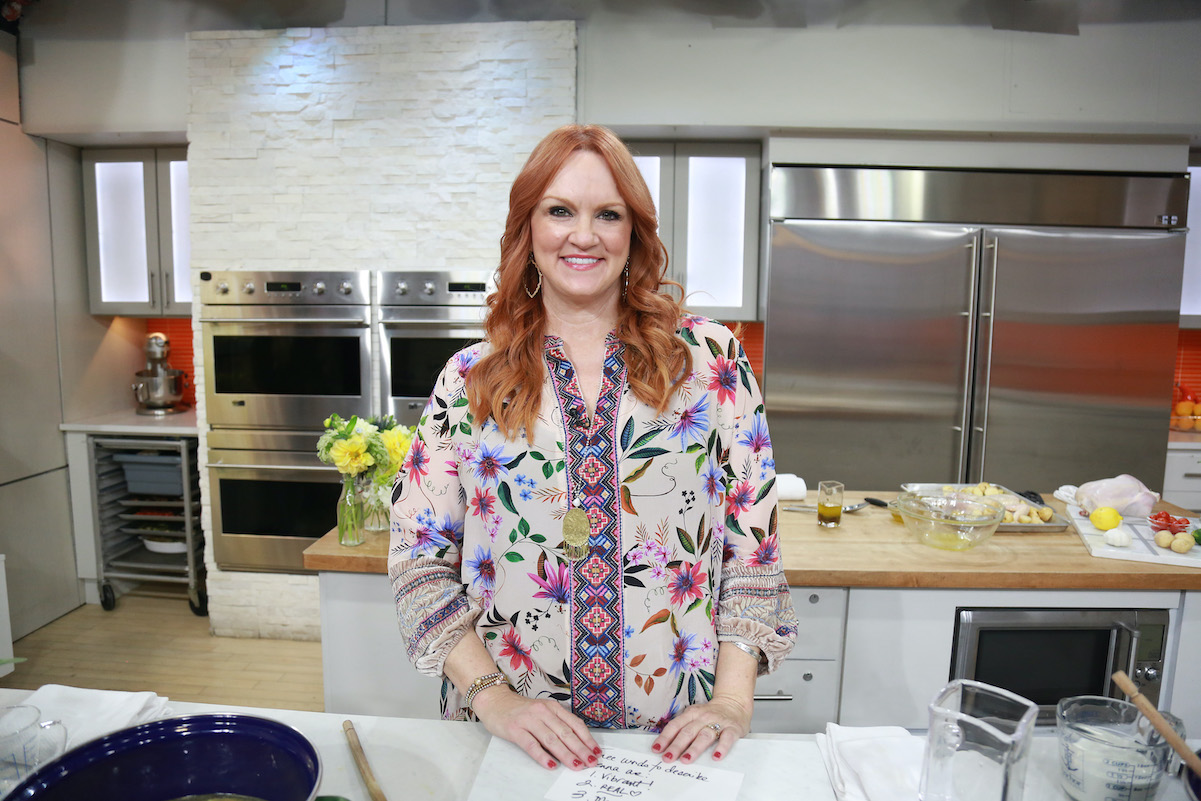 'The Pioneer Woman' star Ree Drummond once said her filming days can be 14 hours long
Drummond didn't set out to be a TV star. The Oklahoma native married Ladd Drummond back in 1996, and the two had four kids. She launched her Pioneer Woman blog back in 2006 to detail the life of raising four young kids on a ranch.
Fans loved the recipes Drummond posted, and her following continued to grow. Drummond also wrote cookbooks, which eventually caught the attention of Food Network. In 2011, Drummond's show premiered, and while filming now appears to be a breeze, Drummond revealed in a 2012 interview that her days are quite long.
"I tell people to imagine a busy mother of four who has a website and writes books but who then has 14 fewer hours in a day," Drummond said in an interview with Imbibe.
RELATED: 'The Pioneer Woman': Are Any of Ree Drummond's Kids Following In Her Celebrity Chef Footsteps?
Ree Drummond admitted what she loves — and hates — about filming 
Though Drummond is used to being in front of the camera now, she didn't have much professional training prior to starting her own show. She'd only made a few TV appearances, and most of those put her in a position to have a conversation with the host. Drummond revealed the positives and negatives that came with filming her own show.
"I started out as a blogger, writer and a still photographer, so everything I'd done up to this point was on the other side of the camera," Drummond said. "When I started my show I wasn't really sure if I'd translate to TV, since I'm most comfortable in my blogging realm where I can pause, and TV moves so fast." She also talked about the "learning curve" that comes with filming.
Over time, though, Drummond grew used to being filmed. While it's a challenge to start anything at first, things became easier for Drummond the more she did it.
"The thing I really love about TV is that it shows more dimension. And it shows my kids and life on the ranch — so I now have this wonderful video scrapbook to remember things by."
Ree Drummond's kids have been filming her show
Fans have watched Drummond's kids grow through the years. Her oldest daughter, Alex, was only 13 when filming started — now, Food Network just filmed a special of Alex's wedding. Time flies, but Drummond's kids have always made a point to appear on her show.
When the pandemic hit in March 2020, Drummond's kids took over as her film crew. It allowed them to spend quality time with their mother on the ranch. Plus, those who watch her show might have noticed that Drummond appeared more comfortable than ever with her kids behind the camera.