'The Pioneer Woman' Ree Drummond Reveals 'Interesting' Things About Ladd
Ree Drummond is vocal about her love for her husband, Ladd Drummond. Ree and Ladd have been married since 1996 and are still going strong. She often talks about Ladd and her family on social media. There are also a ton of stories about her adorable pets. Basset hounds abound on the Drummond ranch. The Pioneer Woman recently shared some things she says are "interesting" about Ladd.
Ree Drummond says Ladd Drummond started going gray when he was 23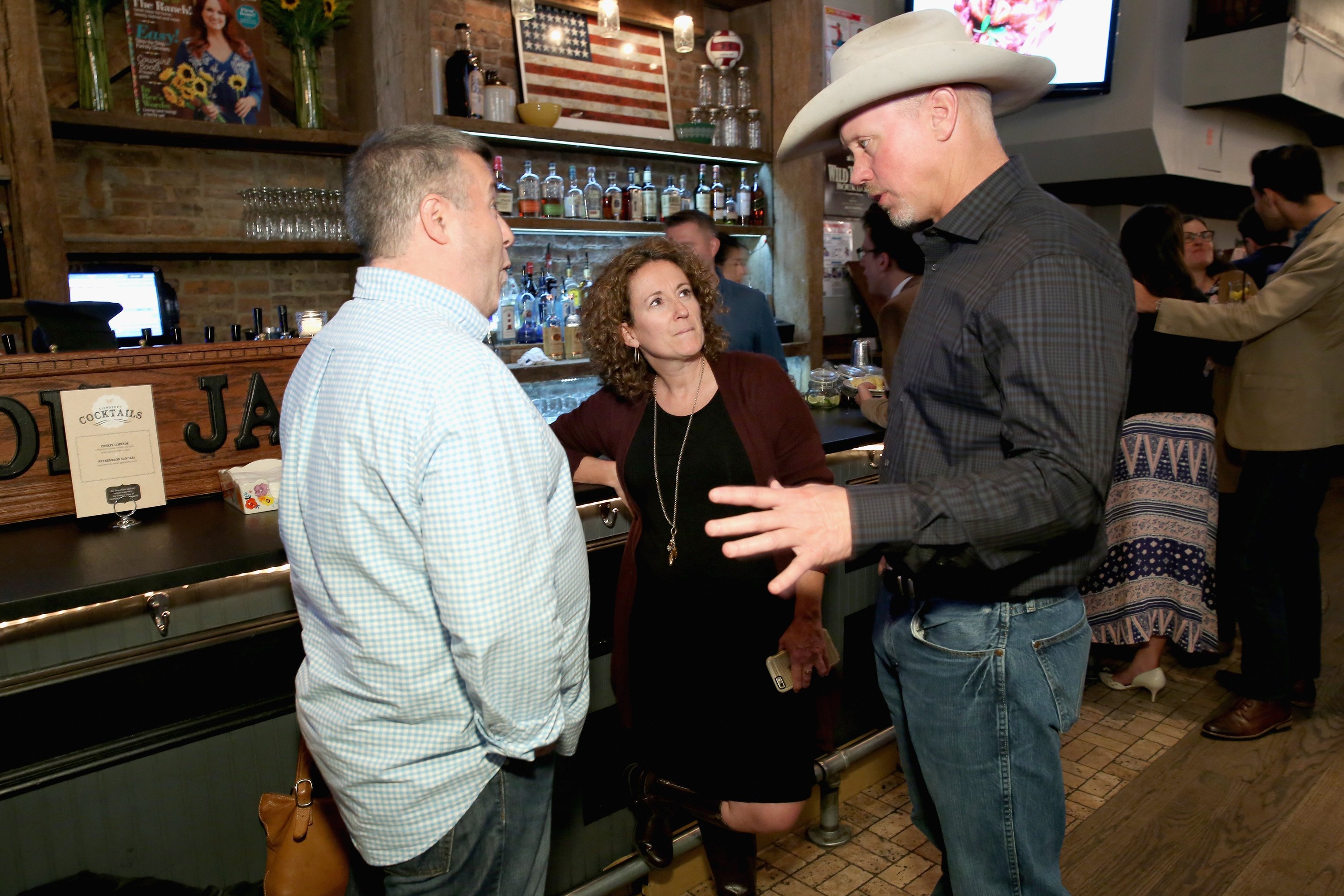 Ree notes in her book Frontier Follies that Ladd went gray when he was just 23 years old. In her book Black Heels to Tractor Wheels, she says Ladd's hair was one of the first things she noticed about him. She says his hair was short and "silvery gray." According to her, his hair was too gray for how young he looked. However, the Accidental Country Girl didn't mind one bit. She tells her readers Ladd's hair gave her visions of Cary Grant in North by Northwest. Ree describes her husband as "a vision" and "Marlboro Man-esque."
Ladd Drummond doesn't like lotion, according to Ree Drummond
Many people love the feeling of lotion on their skin, but Ladd isn't one of them, says Ree. According to the Food Network cook, he "can't stand" lotion. One thing Ladd does like is Carmex lip balm. Ree says one of Ladd's biggest fears is running out of Carmex. Her husband loves the product so much that she bought him 200 tins for Christmas a few years ago.
"One year, I gave Ladd 200 individual tins of Carmex lip balm," wrote Drummond in The Pioneer Woman Magazine. "He uses Carmex daily and had remarked months earlier that his biggest fear was that Carmex would be discontinued or a zombie apocalypse would come, and he wouldn't be able to find any. I can't begin to describe the smile on his face when he opened that Carmex package I'd wrapped. It was pure gold to him."
Ree Drummond says Ladd loves movies based on Jane Austen novels
One way Ree and Ladd like to spend their down time is watching movies. She revealed in Frontier Follies that Ladd enjoys watching movies based on Jane Austen novels. Movies are a big part of the couple's date night routine. Ree shared with her magazine readers that she and Ladd usually go out to see a movie, but it doesn't happen often because of where they live. There aren't many nearby stores or services, so they have to drive quite a distance if they want to enjoy a night out.
 "We love to watch movies together," says Ree in her magazine. "But because the closest theater is about 50 minutes from our house, we usually only go out to see epic ones, like Aquaman or something from Marvel. Ladd and I will split a popcorn and a regular Coke—it's the one time I drink it! Yes, he loves Dr Pepper, but only in a can!"
Follow Sheiresa Ngo on Twitter.