'The Pioneer Woman' Ree Drummond Reveals Ladd Never Had Coffee Before
Ree Drummond once shared with her readers that coffee is a big part of her life. She has written about her love of the popular drink and how it helps her get through the day. A life without coffee isn't one the Food Network star can imagine. One surprising bit of information The Pioneer Woman shared is that her husband, Ladd Drummond, has never had coffee before. Find out which drink Ladd loves most.
Ree Drummond is a fan of coffee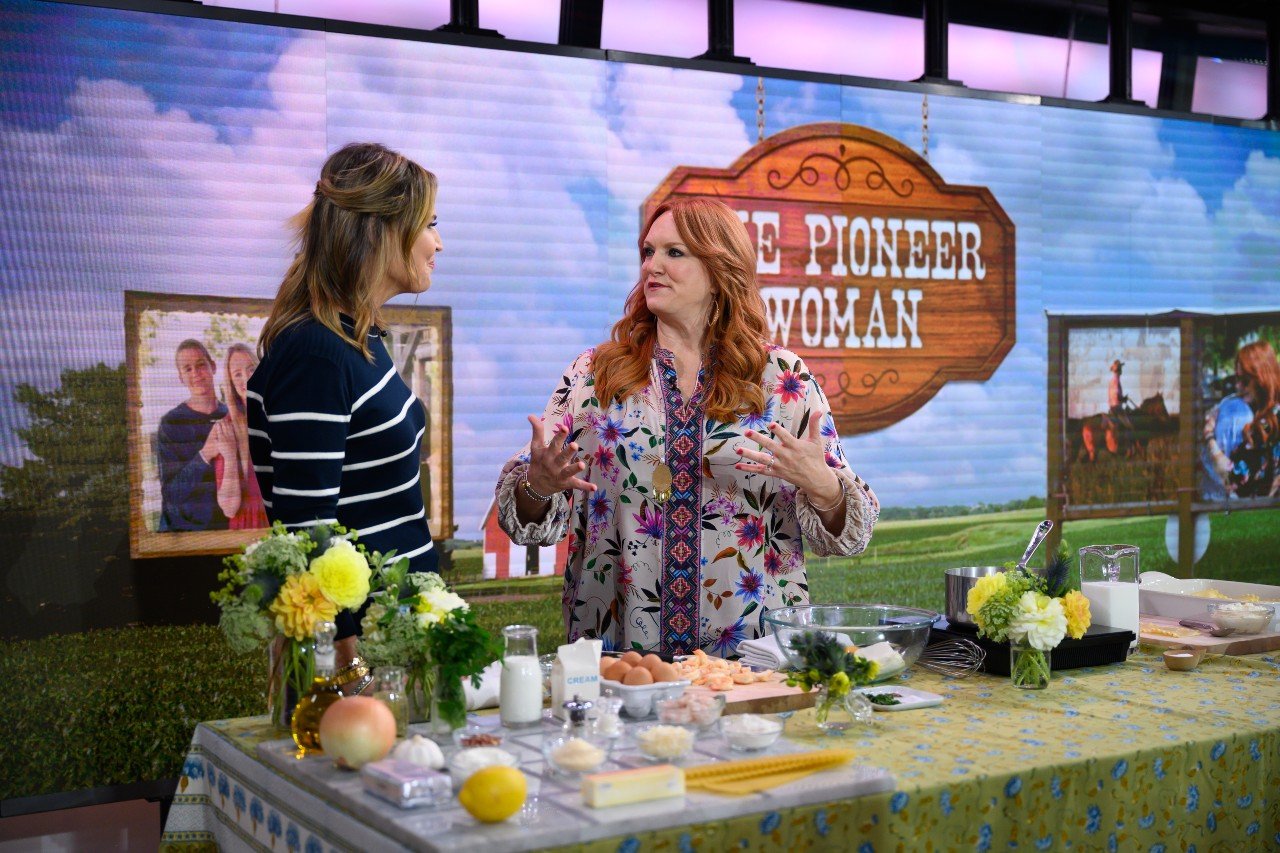 Drummond couldn't help but write a love letter of sorts to coffee. In her book Frontier Follies, she says she loves coffee so much she refuses to stop drinking it during Lent. For those who are not familiar with this religious observance, Lent is the 40 days leading up to Easter.
During Lent, some Christians temporarily give up something they love as a way to remember Jesus' sacrifice when he fasted for 40 days and was tempted by Satan in the wilderness. This observance is also a way to honor His sacrifice on the cross.
Drummond is a Christian, but when it comes to coffee, she has a tough time giving up her cup of Joe. She isn't ashamed to admit coffee is the first thing she grabs upon waking up in the morning. She jokes that she's so dependent on coffee that she has become "addicted."
Ladd Drummond has never had coffee
If you're a big coffee drinker, you might find it hard to believe that Ladd has never had coffee before. In Frontier Follies, Drummond provides a list of things that fascinate her about her husband. One of the things that made it to the top of her list is the fact that Marlboro Man has never "had a sip of coffee."
One thing Ladd does love to drink is Dr Pepper. Drummond says he enjoys the drink as much as she enjoys coffee. Unlike her, Ladd is willing to give up his favorite beverage for Lent. However, Drummond says she would prefer it if he didn't give up Dr Pepper because he can get cranky without it. She jokes that she even prays and asks God to convince her husband not to sacrifice the drink during Lent.
The Pioneer Woman coffee line
Drummond's love for coffee is seen in her latest venture. She released a line of coffee pods earlier this year after partnering with Zavid Coffee Roasters. Some of the flavors in the collection include hazelnut vanilla, pecan pie, cinnamon roll, and pumpkin spice.
"Mornings come very early on our ranch," says Drummond in a statement introducing her new coffee line. "Coffee is one of my favorite things about rising and shining, and I love to sip it all day. My coffee line with Zavida Coffee Roasters includes both high-quality coffee beans and single-serve cups in both flavored and non-flavored blends that I think you will absolutely love!"
 Follow Sheiresa Ngo on Twitter.