'The Pioneer Woman' Ree Drummond Reveals Her Show Almost Didn't Happen
Many fans love watching The Pioneer Woman each week. Ree Drummond shares tips and tricks for home cooks. Here's what she said about her show and why it almost didn't happen.
If you're a big fan of The Pioneer Woman star Ree Drummond, then you likely can't imagine weekends without her cooking show. What you might not know is her show almost didn't get produced. Here's why Ree Drummond's show almost didn't happen.
Fans of Ree Drummond don't think she's comfortable in front of the camera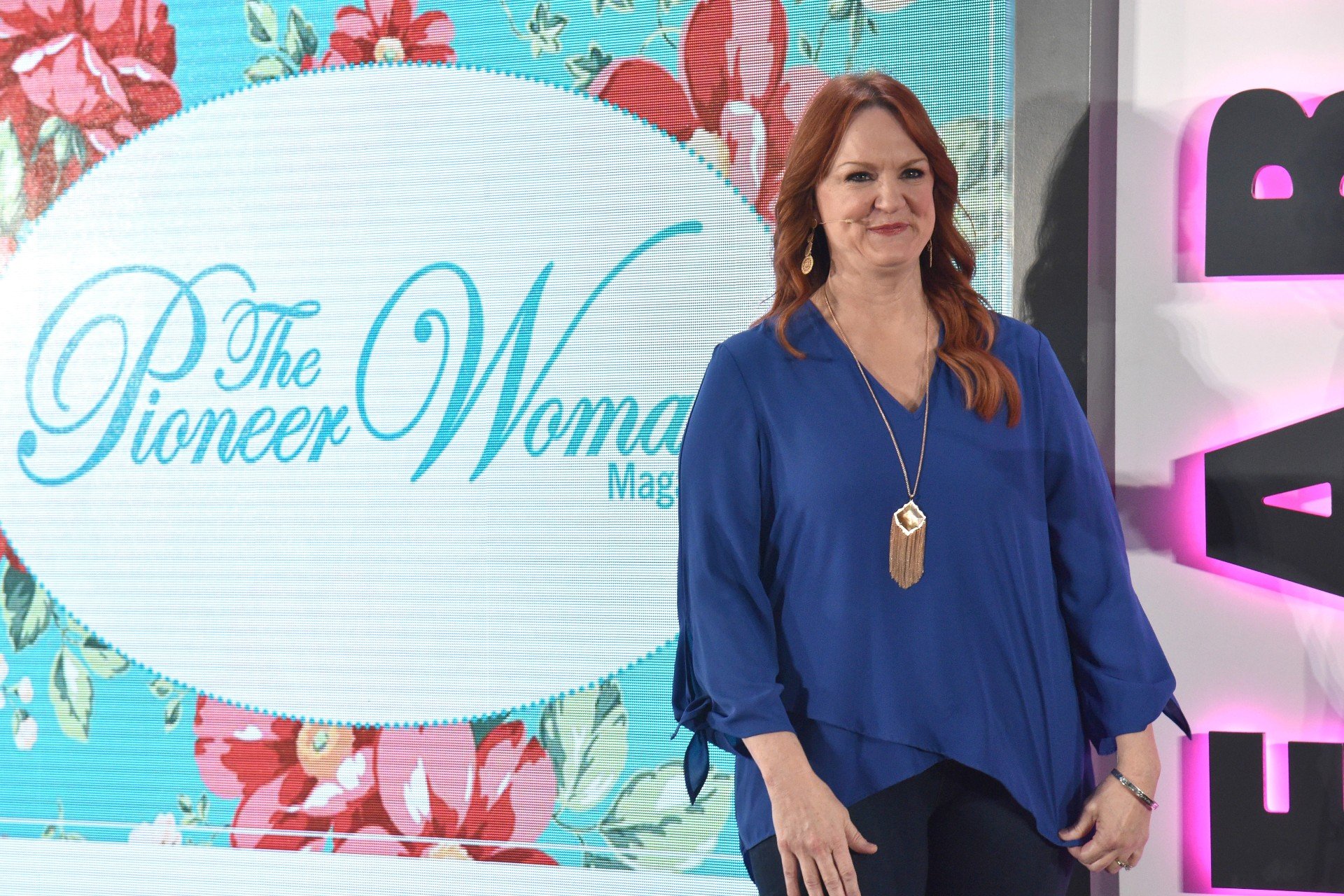 Some of Drummond's fans have noticed she doesn't seem all that comfortable when she's in front of the camera. This isn't too much of a surprise since she started out as a food blogger. It doesn't seem like her goal was to be a television star.
One Reddit commenter said she thinks Drummond is awkward because she doesn't have any acting experience. (Drummond starred in a Food Network Christmas movie since this comment was made.) "I think she's so awkward on TV because she's not an actress. She's just a mom and I do believe she's a little goofy (I followed her blog too, pre-fame). She used to make really funny blog posts." Another fan thinks Drummond just isn't comfortable having a camera focused on her. "I have a feeling her awkwardness/scriptedness on TV is because she's not 100% comfortable being the focus."
Why 'The Pioneer Woman' almost didn't happen
In a 2017 interview with Delish, Drummond spoke about her hesitation when she was presented with an opportunity to host her own Food Network cooking show. She says she wasn't sold on the idea of having a show because she was used to remaining behind the scenes. As a food blogger, she was comfortable staying hidden. Here's what Drummond had to say about her reaction when the Food Network opportunity was presented to her:
When I first talked to Food Network about doing a TV show, I was a food blogger. I was very much behind the camera. I'm definitely not someone who ever thought about being a TV personality or anything like that, so when we first started discussing the possibility of my having a cooking show, I did balk a little bit. You know, I just didn't really see how, but decided to give it a try when they offered to come out to the ranch. When I realized it wouldn't be me traveling and going to a studio somewhere, I thought, I'm never more comfortable than I am at home in my home kitchen, so I'll give it a try.
Ree Drummond on 'fear-quitting'
Delish writer Candace Braun Davison said the topic of "fear-quitting" comes up a lot at the publication. She described this as "starting new projects and getting so overwhelmed with a prospect that you come up with a million reasons why you can't do it." Davison asked Drummond if she ever gets to the point where she wants to quit out of fear, and the Food Network star said she does experience this. "All the time, yes. Absolutely," she responded (she admits she once wanted to quit ranch life). However, Drummond went on to say that fear and uncertainty are all part of the process of making a great show:
I still feel like some days I'm not sure what I'm doing, but I really didn't know what I was doing then. But that's all part of the process. It's really all about sharing — I found a way to share my life on the ranch. Not just my life, but my kids' and my husband's. I'm glad that's what the show is about; not just me.
It's a good thing Drummond moved forward with her show. If she didn't, we wouldn't be able to see her create all the delicious meals she makes each week. The first meal Drummond cooked on her show is still fresh in our memories.
RELATED: Fans of 'The Pioneer Woman' Ree Drummond Can't Believe How Much Her Son Has Grown Up
Follow Sheiresa Ngo on Twitter.