'The Pioneer Woman': Ree Drummond Says 1 Type of Dessert Is a 'Weakness of Mine'
Ree Drummond from 'The Pioneer Woman' loves to indulge in baked goods. However, one type of dessert is something she can't resist.
The Pioneer Woman star Ree Drummond loves to bake. Through her Food Network show and website, she shares several sweet treats for her fans to enjoy. Out of all of the recipes, Drummond revealed which dessert she indulges the most.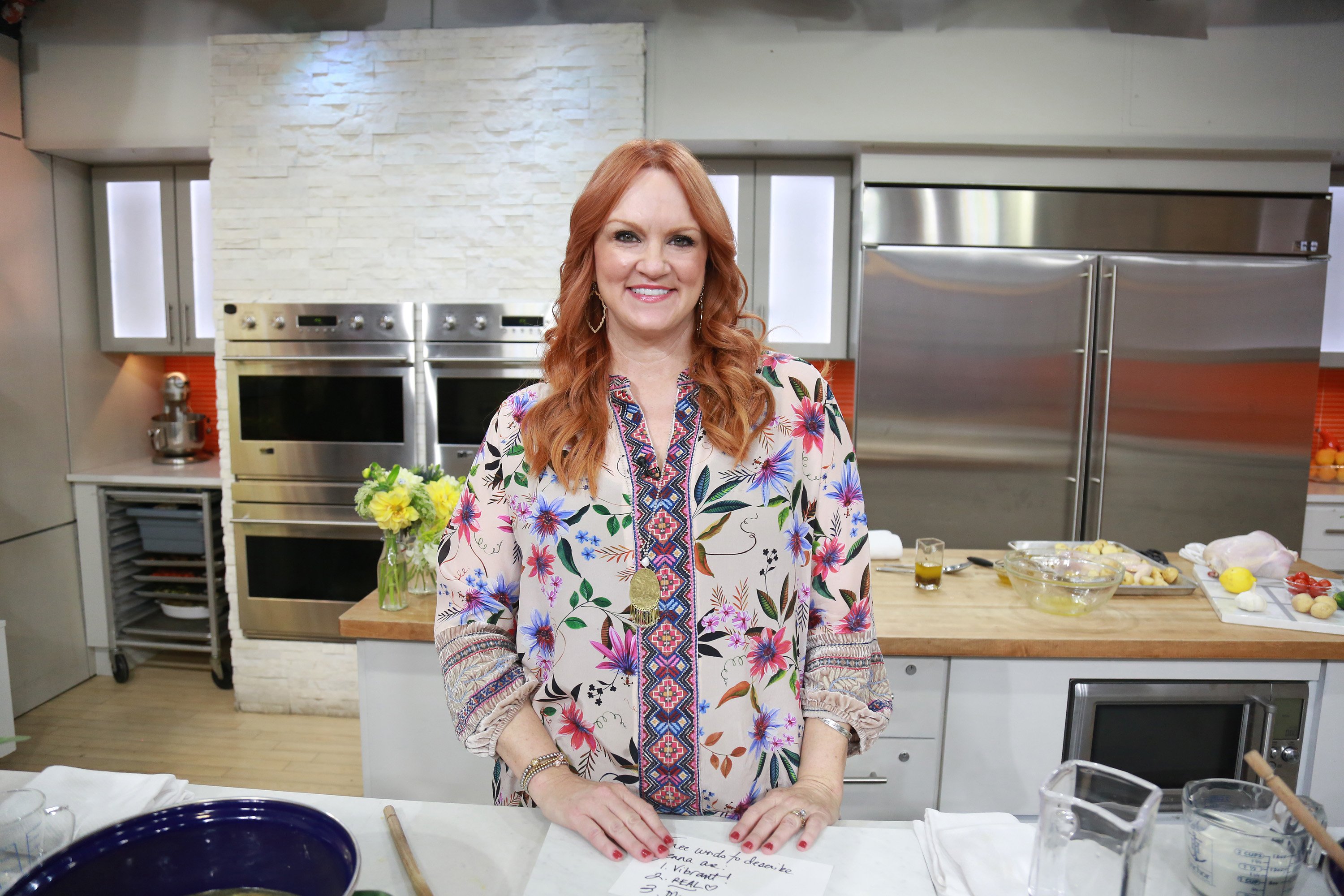 'The Pioneer Woman' star Ree Drummond loves coffee-flavored desserts
Drummond created her blog, The Pioneer Woman, back in 2006. In Aug. 2011, she debuted her Food Network show of the same name. Since then, Drummond has become famous for her southern comfort recipes and family life in Oklahoma.
As her fame increased, many Drummond's fans wanted to know more about what she enjoys eating. In an interview with Food Network Dish, she shared that she despises bananas and any dish related to them. Drummond also shared that she requires hot peppers in her refrigerator at all times. Additionally, her guilty pleasure desserts include coffee-flavored ice cream and pie. 
"So many things!" Drummond exclaimed. "Any coffee-flavored dessert is a weakness of mine. Tiramisu, coffee ice cream, coffee-toffee pie … I'll take it all."
Ree Drummond shared 1 of her coffee-flavored dessert recipes on 'The Pioneer Woman' 
Many of Drummond's fans have experienced her coffee-flavored desserts through The Pioneer Woman website. In April 2021, she suggested that users try her "creamy coffee ice cream," which consists of instant coffee granules and toffee bits. Drummond also added her Spicy Cow Girl coffee recipe and shared that she adds cayenne pepper to the "addicting," sweet beverage. 
The Pioneer Woman also has a tempting coffee-toffee crunch cake on her website. She says the cake brings both of her favorite worlds together: coffee and dessert. 
"Coffee is the best way to start the day, but it's also the best way to end the day—in the form of dessert!" Drummond wrote on her website. 
"I wouldn't want to live in a world without coffee…or cake!" she continued. 
How to make Ree Drummond's coffee-toffee cake
The ingredients from the cake are as follows: 
FOR THE CAKE
Cooking spray for the pans
Three c. all-purpose flour, plus more for the pans
Three c. granulated sugar
1 tsp. baking powder
1 tsp. baking soda
1/2 tsp. kosher salt
Three sticks salted butter
1/3 c. instant coffee granules
1 1/2 c. boiling water
3/4 c. buttermilk
Three large eggs
1 tbsp. vanilla extract
FOR THE FROSTING AND TOPPING
2 1/2 sticks salted butter, at room temperature
One 1-pound box powdered sugar
1/2 tsp. kosher salt
1/4 c. instant coffee granules
3/4 c. heavy cream, plus more if needed
Four chocolate-covered toffee bars (such as Heath)