'The Pioneer Woman' Ree Drummond Shared Easter Dinner Pics and Fans Have Questions
The Pioneer Woman Ree Drummond loves to have a big Easter gathering. The Food Network chef shared some of the photos she took of her family during the event. Here are some of the questions fans had after seeing the photos.
The Pioneer Woman celebrated Easter 2022 with her family. Ree Drummond usually spends time with her children during the holidays. She was thrilled to have all her kids with her this year. After Drummond posted a picture of the gathering on Instagram, fans chimed in with some questions. Here's what they noticed.
Ree Drummond's fans noticed something different about her nephew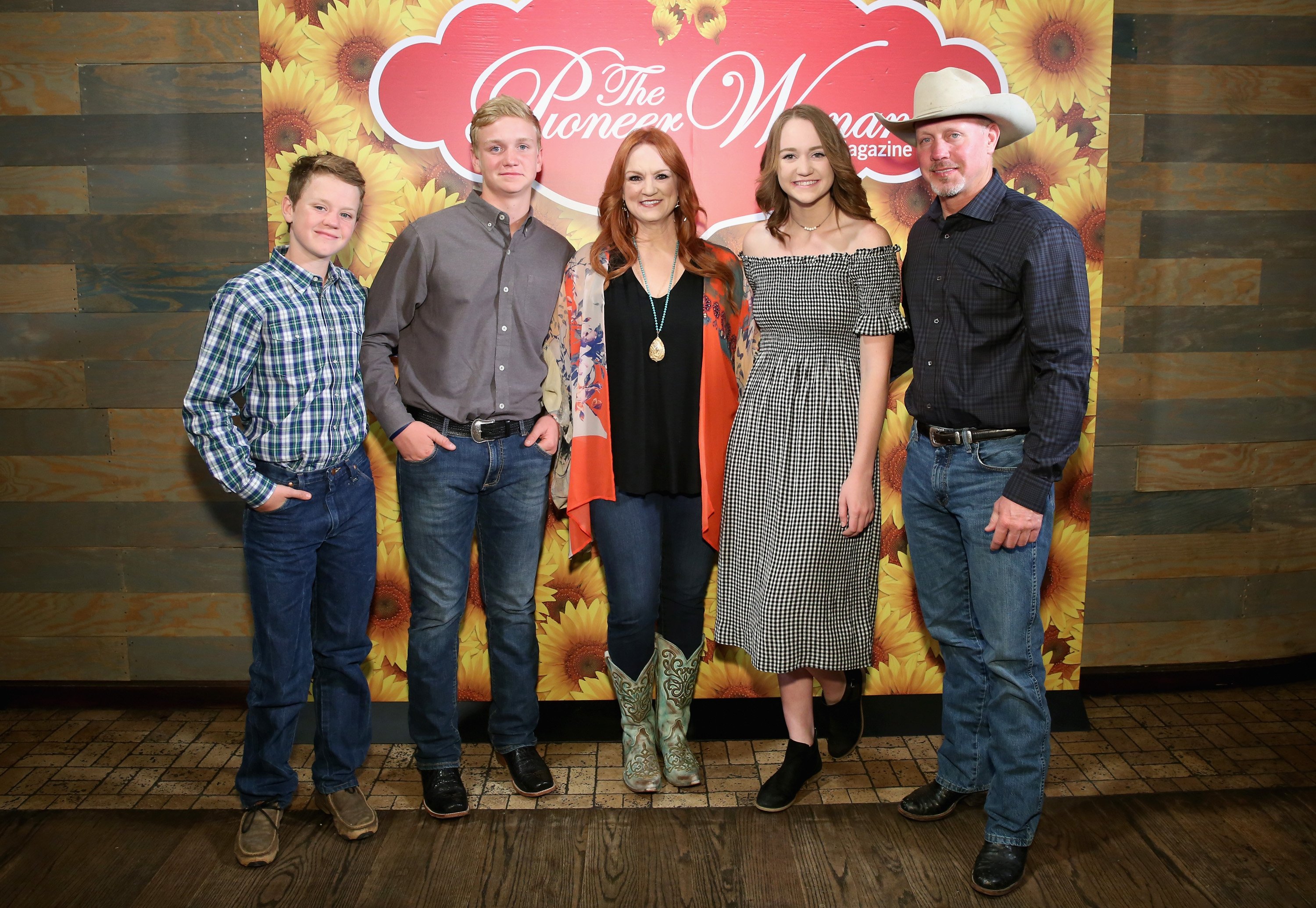 Drummond's nephew, Stu, has been on a mustache-growing journey. A few months ago, during Alex Drummond's Instagram Q and A, he mentioned that he was trying to grow out a mustache. He finally grew a full mustache and happily let the world see the results during Drummond's Easter gathering.
Fans immediately noticed the difference in Stu's appearance. "Is that really Stu?" one fan asked. He looked so different that some people had to ask who he was. "The new guy looks nice," joked a fan. Another fan joked that he looked like "a 70s porn star." Someone else said they love Stu no matter what look he's sporting.
Fans had questions about Bryce's mullet
Another person who decided to make a change in his appearance is Drummond's son, Bryce. In her Instagram post, Drummond mentions that Bryce has a mullet now. "Why mullets?" a fan asked on Instagram. Someone else said they work with college kids and there are a lot of mullets on campus. "All the boys these days look like my uncle from the 80s," chimed in another fan. "I want to ask them car mechanic questions."
Drummond joked that she needs "help" regarding the mullet. "I wrote a detailed post on my website about our family Easter, including egg stuffing sessions, new FRIENDS (ahem), new mullets (help me), too-heavy hams, and other adventures," she says on Instagram. "I would post a mullet emoji here but couldn't find one."
Drummond continued her thoughts on mullets in her blog. "Yes, mullets," says Drummond. "They are back, evidently? Are you aware of this? I tried to complain to management, but my concerns were not acknowledged." (If you want to know who styles The Pioneer Woman's hair, we've got the deets.)
Some fans had questions about the extra visitors
There were some new faces at Easter dinner. Among the newbies was Paige's boyfriend (Drummond calls him her "friend"), Mitchell. Todd's high school friend, Noah, also joined the festivities. Drummond says it was a full house on Easter. She also notes the kids are all very tall and have big appetites.
"What a fun, special, kid-filled weekend!" says Drummond on her website. "And when I say 'kid,' I mean nine kids over the age of 13, and also very tall kids who are adorable and who also eat a lot. But we had a really fun time!"
The Pioneer Woman's husband, Ladd, put the kids to work. He helps with their church's Easter egg hunt, so he had the kids fill toy eggs for the event.
"They started trickling in Thursday afternoon, and by Saturday afternoon, Ladd had them on Easter egg filling duty," says Drummond. "For years, he has headed up the Easter egg hunt for the little kids in our church, and he considers it his permanent assignment now."
Follow Sheiresa Ngo on Twitter.