'The Pioneer Woman' Ree Drummond Shares a Secret About Her Favorite Horse, L.B.
Ree Drummond has many kinds of animals on the ranch. Among them are horses. She says she has a special relationship with one of the horses, named L.B. Here's a sweet secret The Pioneer Woman shared about the horse.
Why Ree and Lad Drummond added horses to the Drummond ranch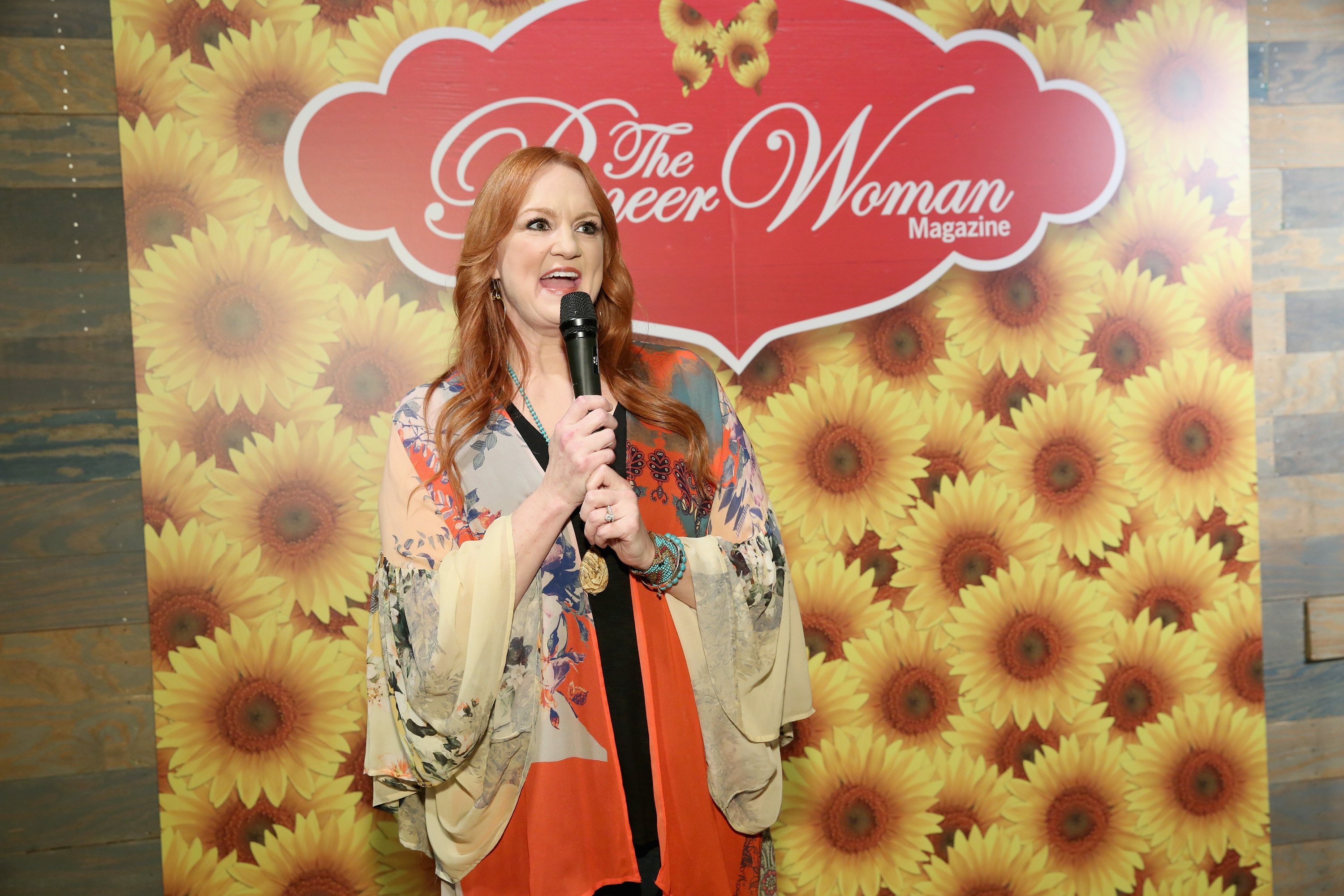 Ladd explained his decision to add horses to his ranching operation and how the process works in a post on The Pioneer Woman website. Before adding horses, he took care of cow/calf and yearlings. Ladd says he decided to add wild horses because it helps diversify his ranch operations and brings an additional source of income other than cattle. "In ranching, there aren't many opportunities to diversify your cash flow," says Ladd on The Pioneer Woman site.
Ree Drummond's secret about her favorite horse, L.B.
Drummond says her favorite horse on the ranch is L.B. The horse was added to the ranch 21 years ago, four years after she and Ladd were married in 1996. She says she wasn't always a big fan of horses, but that changed after she began interacting with L.B.
"I didn't grow up a horsey person," says Drummond on her website. "Not by any stretch. So that fact that I've been in love with L.B. for years says a lot. It's hard to explain to those who haven't spent time around horses (and I certainly didn't understand it during the years I was growing up), but there is something unquestionably spiritual about the magnificent beasts."
Drummond revealed a little secret about L.B. She says his full name is Little Buddy. She has grown close to the horse and has developed a relationship with him. "I love him so darn much," gushes Drummond. Although she says Little Buddy doesn't always like people to be in his personal space, he eventually comes around and will let her touch his face. She says he will affectionately nibble her finger when she's "lucky."
Little Buddy is living a comfortable life on the Drummond ranch
Little Buddy has helped around the ranch for many years. However, Drummond says the horse is now semi-retired. His job is to relax and enjoy the rest of his years. Drummond is OK with that because Little Buddy has worked so hard for so many years.
"L.B. is mostly retired now," says Drummond. "My nephew, Stuart rode him when he helped Ladd work cattle this week, and they'll use him here and there if they need the extra help. But generally speaking, he's living a life of leisure, grazing and doing what he wants… and lemme tell you, he has earned it!
Ree Drummond also has a soft spot for basset hounds
In The Pioneer Woman magazine, Drummond explains why she loves basset hounds. She says this floppy-eared dog breed reminds her of her childhood.
"My first dog, when I was 3 years old, was a basset hound," says Drummond. "And a basset hound was the first dog Ladd and I got as a married couple. I've loved Basset hounds all my life! Their excess skin, floppy ears, droopy eyes, and hilarious personalities keep me entertained and make my heart leap."
Follow Sheiresa Ngo on Twitter.