'The Pioneer Woman' Ree Drummond Shortcut Sheet Pan Lasagna
Ree Drummond knows how to whip up lasagna in no time. Here's the secret to her shortcut sheet pan lasagna.
If you're in the mood for lasagna, Ree Drummond has just the recipe for you. The Pioneer Woman demonstrated her recipe for shortcut sheet pan lasagna. Here's how the Food Network star makes her quick version.
'The Pioneer Woman' Ree Drummond loves one-pan meals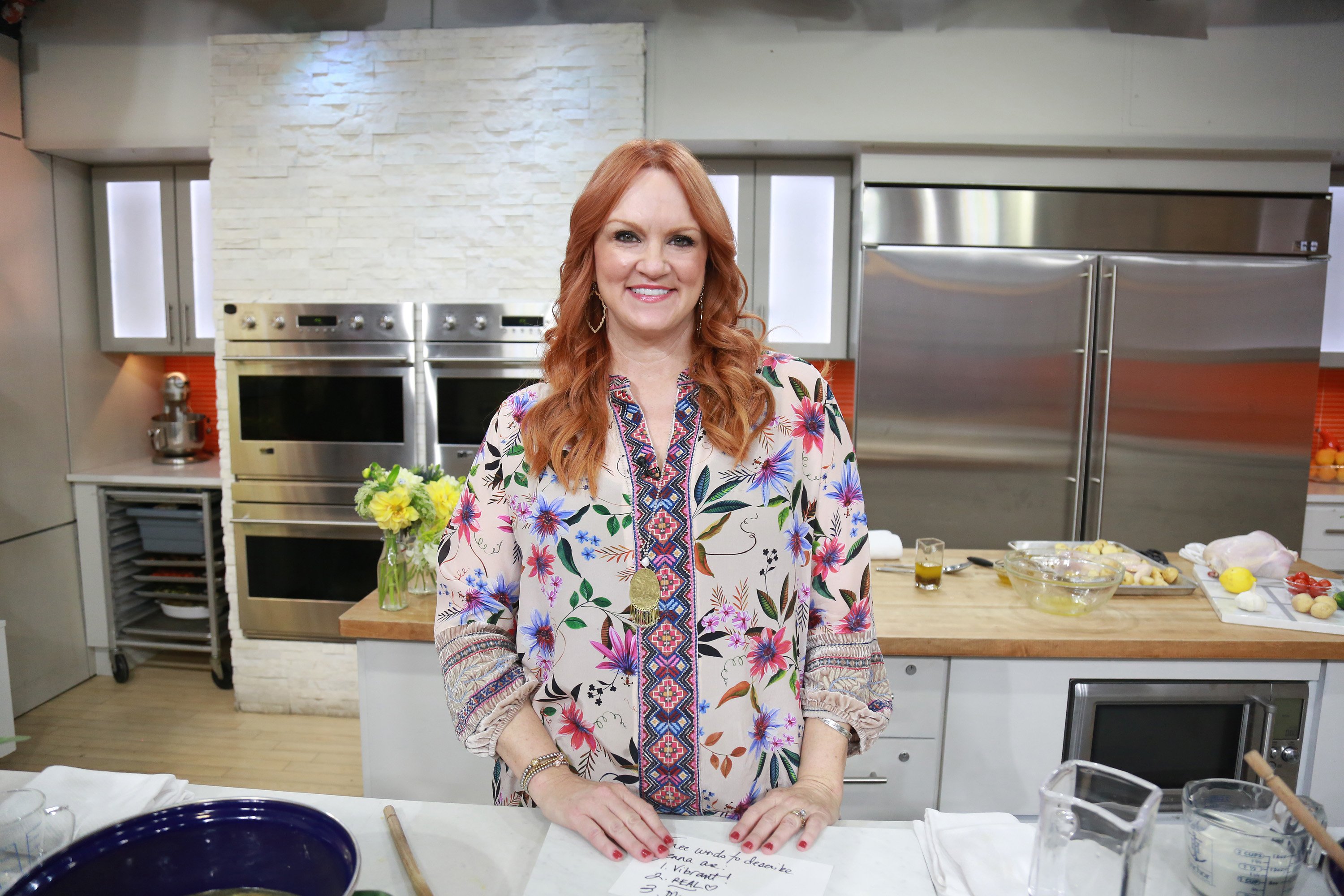 Drummond is a big fan of one-pan meals. These meals will "make your cooking life complete," says Drummond during The Pioneer Woman show. She says the best part about cooking a one-pan meal is that you only get one dish dirty, so it makes cleanup easy.
As the name suggests, Drummond makes the entire lasagna in a sheet pan. "This is by no means an authentic lasagna recipe, but if you are just looking to get lasagna in the oven as quick as possible, this will work in a pinch. And besides that, it is delicious," says Drummond.
Ree Drummond's Shortcut Sheet Pan Lasagna
Drummond starts by putting a layer of marinara sauce in a quarter sheet pan. She says it's half the size of a regular sheet pan. She then adds no-cook noodles, which she says are parboiled, which means they're boiled for half the time and then dried. No-cook noodles don't take a lot of time to cook, so this makes food prep easier. Drummond likes that she doesn't have to boil a separate pot of water to make the lasagna noodles.
Drummond doesn't use no-cook noodles often, but she recommends them if you want to get lasagna on the table quickly. "If you want to make a super-fast lasagna, no-cook noodles are the key," says Drummond. Next, she spreads ricotta cheese over the noodles.
At first, Drummond was skeptical about shortcut lasagna. She wasn't sure if it would be good because it required little effort. After spreading the ricotta cheese, Drummond sprinkles salt and pepper. Next, she spreads a half a tub of pesto sauce. She says she used to only use a little pesto sauce, but she uses a lot more now. "I am so heavy-handed with it these days because I have learned that it's kind of one of those secret ingredients that you can put in soups or stews, and it just adds a really kind of mysterious wonder to everything," says Drummond on her show.
Finishing the sheet pan lasagna
Next, Drummond places mozzarella cheese on top of the ricotta. Then, she adds granulated garlic, red pepper flakes, and a mixture of ready-made sausage crumbles and frozen meatballs. After that, she pours ½ cup of marinara sauce over the mixture, followed by six no-cook noodles, ricotta cheese, 4 ounces of pesto, 6 slices of mozzarella, garlic powder, and red pepper flakes.
She then adds another layer of crumbled sausage and diced meatballs and another layer of marinara sauce. She says she usually makes three layers with marinara." It starts with marinara, and it basically ends with marinara," says Drummond on The Pioneer Woman. Finally, Drummond adds a "generous" layer of parmesan cheese.
Before putting the lasagna in the oven, she covers it with foil. She bakes it at 375 degrees for about 20 minutes while it's covered. After that, she removes the foil and lets it cook for another 10 to 12 minutes. Once the lasagna is finished, Drummond sprinkles parsley on top. Get the complete ingredients and directions on the Food Network website. For an alternative lasagna recipe (Drummond's Cowboy Friendly Lasagna), check out the video above.
RELATED: 'The Pioneer Woman' Ree Drummond Shortcut Ravioli
Follow Sheiresa Ngo on Twitter.