'The Pioneer Woman' Ree Drummond's Skillet Scalloped Potatoes Recipe Has 'a Little Bit of a Twist'
The Pioneer Woman Ree Drummond demonstrated how to make a delicious potato recipe. Here's how to make her skillet scalloped potatoes.
The Pioneer Woman made a potato dish that her grandmother used to make. Here's how to make Ree Drummond's scalloped potatoes recipe.
Ree Drummond's skillet scalloped potatoes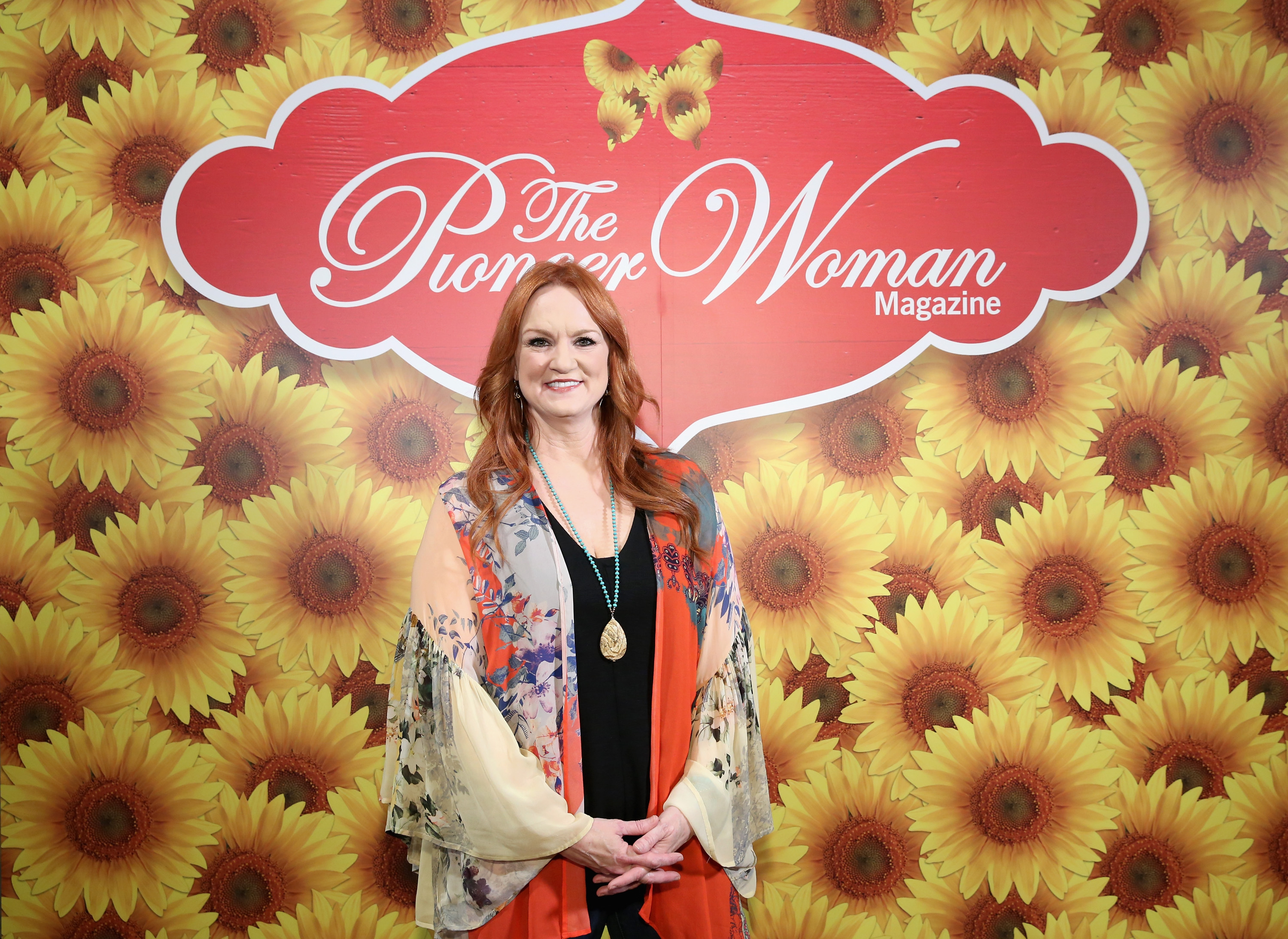 Drummond says scalloped potatoes are "one of the best retro recipes there is." She prepares a skillet version of scalloped potatoes that she finishes cooking under the broiler.
Drummond starts by adding sliced Yukon gold potatoes to a large skillet with melted butter. Next, she sprinkles a generous amount of salt and pepper on top of the potatoes. "Now there's nothing complicated about this potato recipe, but it does go in stages," says Drummond on The Pioneer Woman show.  
Next, Drummond adds thinly sliced onions and garlic. She says it's important for the onions to be thin so they can not only soften but also cook well. Drummond cooks the potato and onion mixture for 6 to 7 minutes. Once the onions and potatoes begin to soften, she adds heavy cream. She says she adds a lot of cream because scalloped potatoes are a creamy recipe. She reminds home cooks to stir the mixture so the potatoes and onions get coated in the cream.
Baking the scalloped potatoes
Drummond places the lid on the pan and allows the potatoes to cook for another 6 or 7 minutes. Once the potatoes finish cooking, she turns off the heat and adds strips of ham. Drummond says cooked bacon is also fine if you don't want to add ham. She then adds sharp cheddar cheese. Drummond recommends adding "a whole bunch" to the potatoes. She explains that she loves to have a cheesy version of scalloped potatoes.
"And by 'a whole bunch' I mean all the sharp cheddar cheese I could find in my fridge," jokes Drummond. "But that's what scalloped potatoes are all about. At least in my world they are. Scalloped potatoes by definition don't actually have to have cheese, but in my world they do."
Next Drummond places the potatoes under the broiler and cooks them until the cheese is bubbly. Drummond's goal is to get the dish to the point where the edges of the potatoes and the cheese are a little brown.
"The great thing about this dish is that you can pull it out 30 to 45 minutes before dinner and it will still be perfect," says Drummond. "It's actually a little better if you let it sit before you serve."
Placing the finishing touches on the scalloped potatoes
Drummond likes to top her scalloped potatoes with a few tablespoons of sour cream. She says she likes to add "a big ol' pile." She also adds "a whole bunch" of sliced green onions on top of the sour cream. She says the finished product is almost like a baked potato. She says her scalloped potatoes are just like the ones her grandmother used to make but "with a little bit of a twist."
Drummond says her scalloped potatoes will never compare to her grandmothers, but she believes hers are a "close second." You can find the complete ingredients list and directions here.
RELATED: Dinner is a Snap with This Herb Chicken and Potatoes Recipe from Joanna Gaines' 'Magnolia Journal'
Follow Sheiresa Ngo on Twitter.