'The Pioneer Woman' Ree Drummond's 'Superhero Shortcuts' for a Quick and Easy Dinner
Ree Drummond has great advice if you're looking for ways to spend less time in the kitchen. The Pioneer Woman is known for her hearty, family-friendly meals, but she also knows how to get dinner on the table in a hurry. Here are some of the Food Network star's "superhero shortcuts" for a quick and easy dinner.
Ree Drummond uses store-bought shortcuts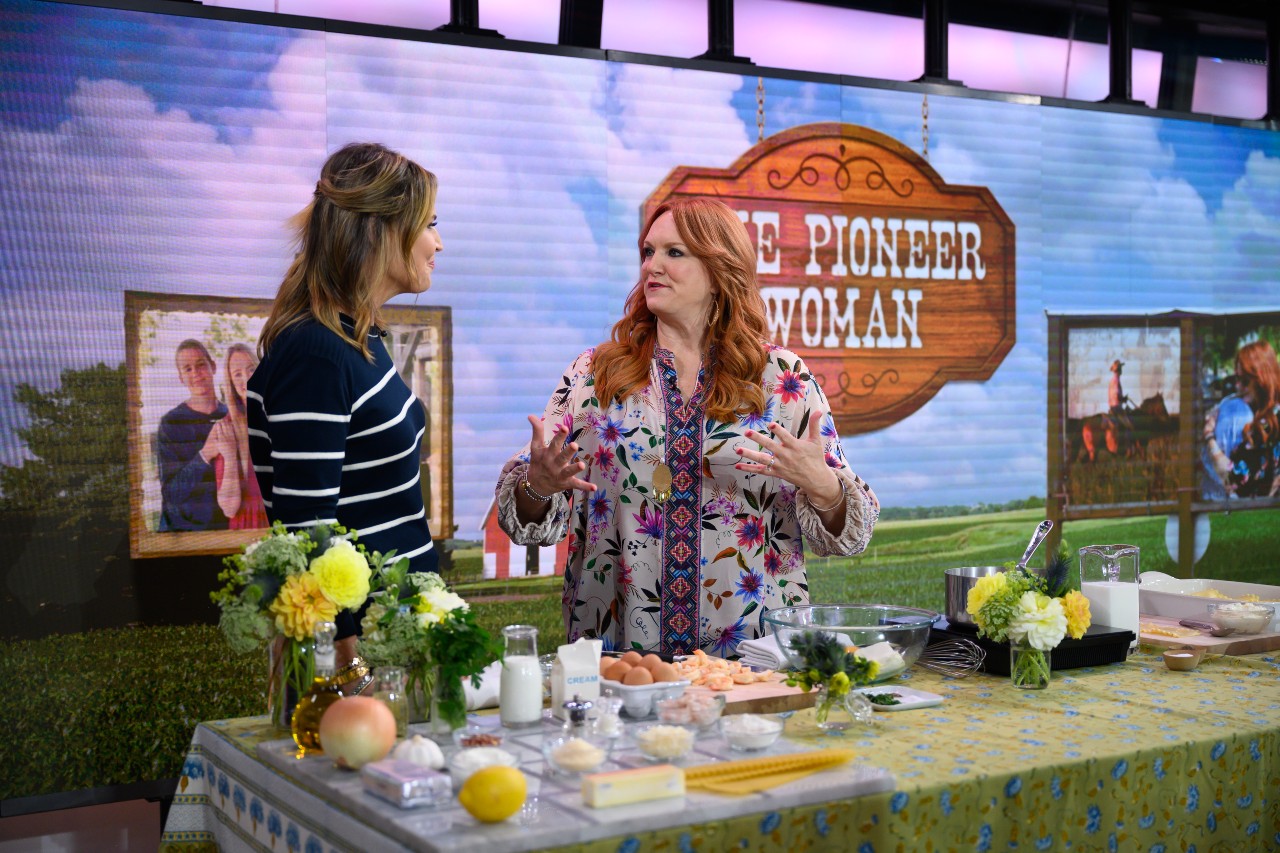 Drummond isn't ashamed to say she uses shortcuts when she makes some of her meals. Drummond took to Tik Tok to show her fans how to make an easy strawberry tart. She joked with her fans and told them not to "hate her" for taking the easy way out and using store-bought pie crust. She used a store-bought ingredient so she could prepare the sweet treat in less time. Like many people, Drummond doesn't want to wait too long to enjoy dessert.
Drummond demonstrated how to fold the edges of the dough so the strawberries wouldn't fall out of the crust. "And you don't have to be fancy at all," she says. "Just keep it rustic." She says you can top the tart with whipped cream or ice cream with mint.
Ree Drummond's 'superhero shortcuts'
In Super Easy, Drummond describes her meal shortcuts as "the warp speed button on your favorite recipes." She tells her readers they don't have to feel guilty about using these shortcuts. Drummond says the point of using shortcuts is to reduce the time spent cooking and baking so you can have more time with your loved ones or more time to devote to your hobbies.
Some of the shortcut ingredients Drummond uses are canned beans, frozen bread dough, creamy condensed soups, frozen fish sticks, frozen shrimp, frozen stuffed pasta, and microwave rice and grains. Using these ingredients in a meal will help you prepare meals in less time than if you made everything from scratch.
Ree Drummond says it's OK to take some of the pressure off yourself
There's nothing like the taste of a hearty, home-cooked meal. It's not unusual to make most of the ingredients in a home-cooked from scratch. However, Drummond says it's OK if you don't make all your ingredients yourself. If you don't have a lot of time and have to use pre-made food for some parts of your meal, the Accidental Country Girl says that's OK. Both she and Ina Garten share this belief about food.
Drummond doesn't feel it's necessary to stress out over a meal that isn't entirely made from scratch. "I really think my number one piece of advice for a beginning home cook is to not expect yourself, not put the pressure on yourself, to make every single component of every meal from scratch," Drummond said during an interview with the Today show. "Making things from scratch is amazing and I love to do it, as well, but when you can find really high quality, really delicious tasting ingredients to help a meal along, then, don't be afraid to try them!"
Follow Sheiresa Ngo on Twitter.