'The Pioneer Woman' Ree Drummond Tells Alex to Stop 'Scrutinizing' Her While Making Mini Bagel Breakfast Sandwiches
Food Network star Ree Drummond showed home cooks how to make a quick and easy bagel breakfast sandwich. Here's her secret to a scrumptious mini bagel breakfast.
The Pioneer Woman made a quick and easy bagel breakfast. During her show, she had a hilarious exchange with her daughter, Alex, telling her to stop "scrutinizing" her cooking technique. Here's how to make Ree Drummond's mini bagel breakfast sandwiches.
Ree Drummond's mini bagel breakfast sandwiches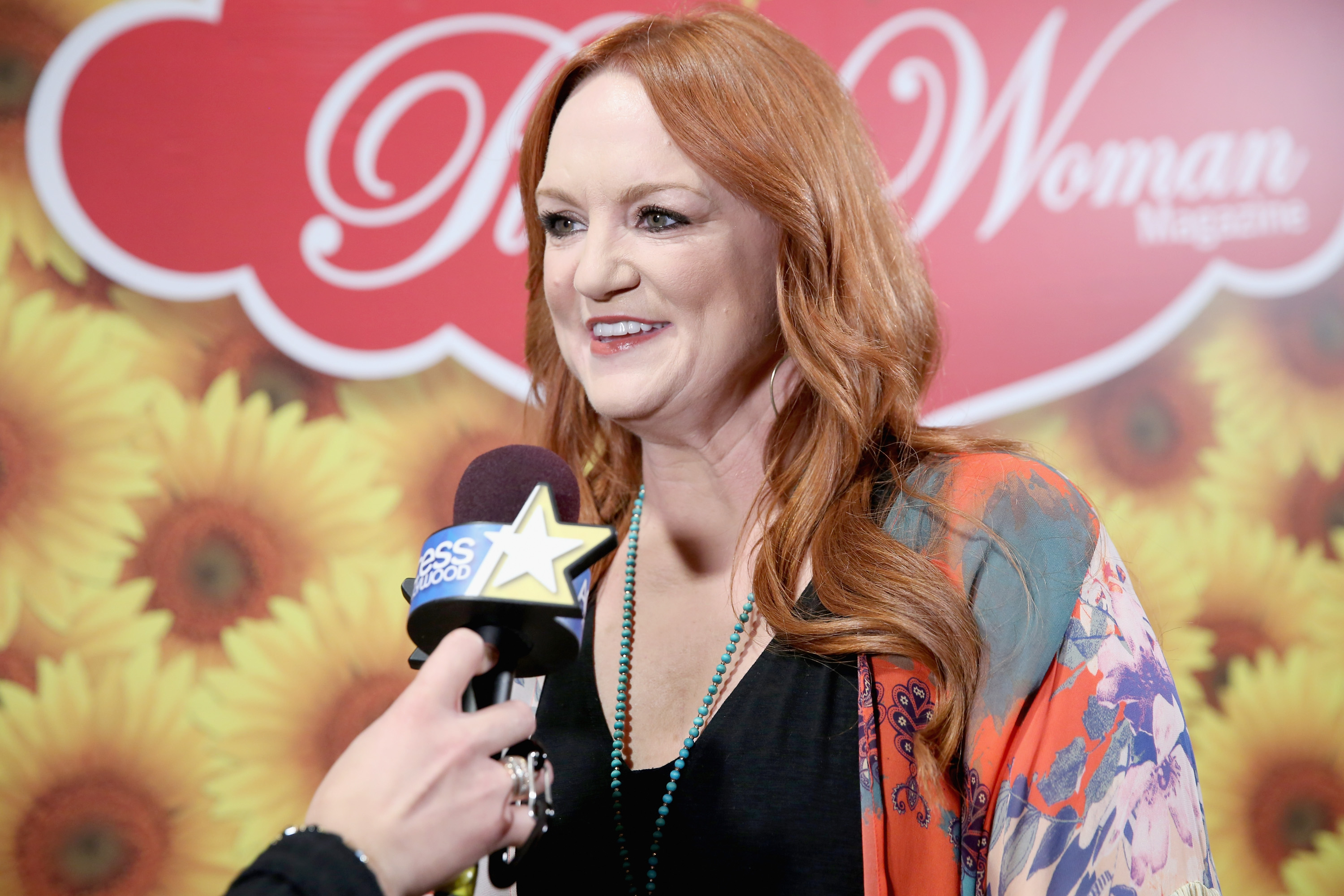 Drummond describes her mini bagel breakfast sandwiches as an "all in one" sandwich. "I'm using little bagels and I'm going to build them nice and high with all the good things in life," says Drummond on The Pioneer Woman show.
Drummond starts by making an omelet. She mixes eggs, half and half, salt, and pepper in a measuring cup. She pours the mixture into a non-stick skillet with butter. Then she covers the pan with a lid and lets the egg cook for about four minutes. Drummond turns on a griddle and puts butter on the griddle so she can toast mini everything bagels.
"You can stop at your local fast-food chain and grab something on the go, but it never ceases to amaze me how delicious homemade breakfast sandwiches are," says Drummond. "If you just take a little bit of time and build your own, they're always worth it."
Preparing The Pioneer Woman's mini bagel breakfast sandwiches
For the next step, Drummond places sausages on the griddle. She says she "cheats" a little bit by using a superhero shortcut and heating pre-cooked sausage patties. She says you can also use raw sausage if you prefer since it doesn't take that long to cook.
Once the omelet is ready, Drummond removes it from the pan and folds it over. Then, she prepares to build the breakfast sandwiches. Drummond loves the mini bagels because regular-sized bagels are "huge." She says when you build a sandwich on a regular bagel, once you bite into it, you can barely fit your mouth around the sandwich.
Ree Drummond tells Alex to stop 'scrutinizing' her while making bagel sandwiches 
For the first step in building the sandwich, Drummond places chipotle mayonnaise on the bagel. She says you can make your own by combining chipotle with mayonnaise. She says you can use the bottled version or any topping you like. Two toppings she recommends are honey mustard and pesto mayonnaise.
Next, Drummond places the sausage on top of the bagel. She suggests bacon, ham, or "whatever floats your boat," if sausage isn't your preference. Then, Drummond adds half a piece of American cheese and a half of Pepper Pack cheese. Finally, she adds a piece of the omelet, a slice of tomato, and a piece of avocado. She pulls the whole thing together by sprinkling everything bagel seasoning on top of the avocado.
Drummond's children think the bagel sandwich is too "tall" and looks "odd," because it has so many toppings, but she says she thinks her creation looks amazing. She says you can just give the bagel a "smush" so that it's easier to eat. At one point during the show, when Alex makes a negative comment about the bagel, Drummond playfully scolds her, saying, "Alex, quit scrutinizing everything I do!" At the end of the episode, Alex and the rest of Drummond's family agree that her mini bagel breakfast sandwiches are really good. Alex praises her mom's creation, say it's flavorful. You can find the complete ingredients and directions here.
RELATED: 'The Pioneer Woman': Ree Drummond Says Alex Drummond Requested These Meals Before She Left for College
Follow Sheiresa Ngo on Twitter.