'The Pioneer Woman': Ree Drummond Just Revealed 'TMI' About Her and Ladd's Honeymoon
The Pioneer Woman star Ree Drummond has been one of Food Network's most well-known chefs since her show premiered a decade ago. Drummond has shown off her family on the show, including her husband, Ladd Drummond.
Drummond hasn't been shy about speaking on how she and Ladd met, how they fell in love, and more. And in the wake of her daughter's wedding, Drummond just revealed a "TMI" moment about her own honeymoon.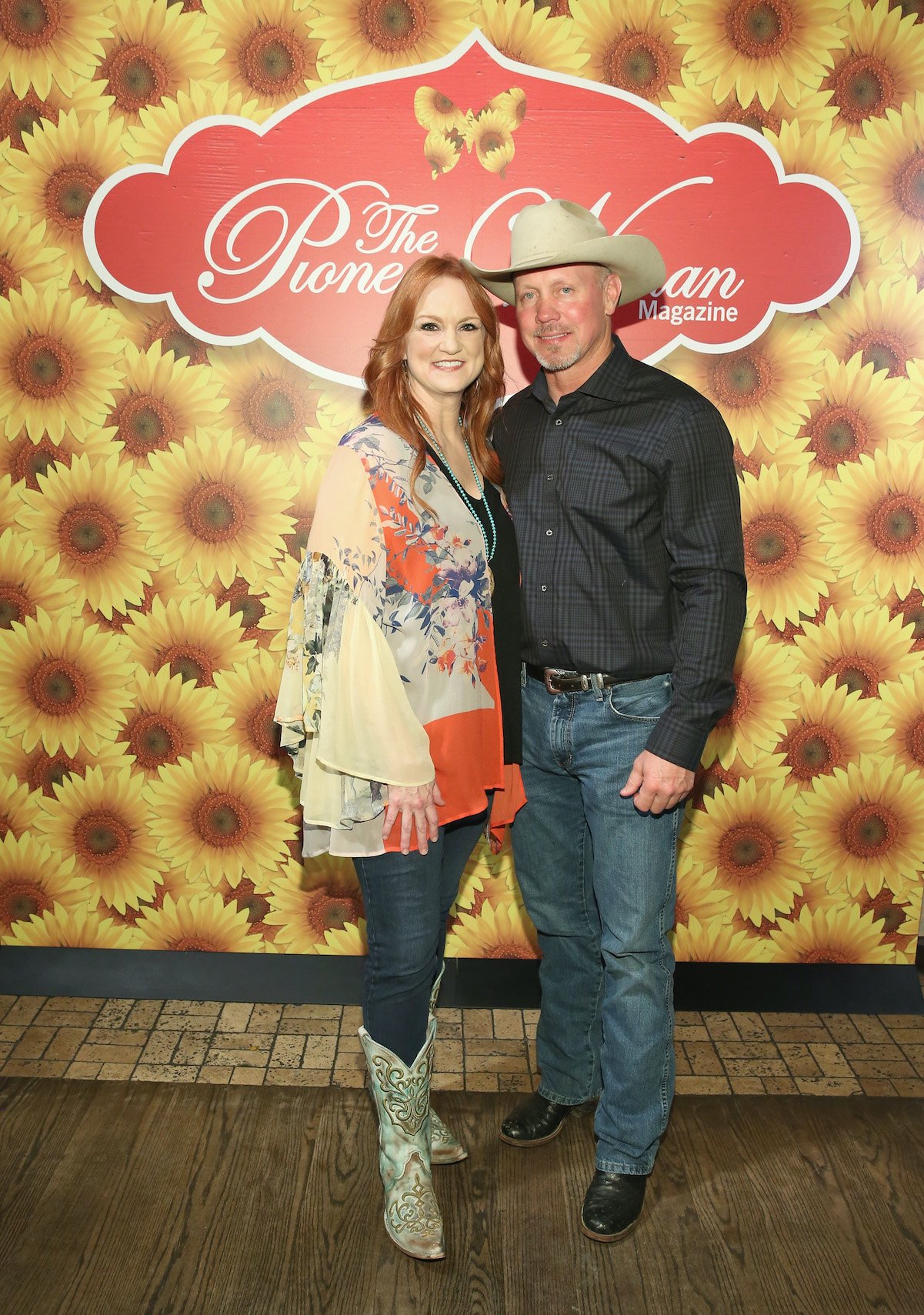 Ree Drummond's daughter Alex married her longtime boyfriend on May 1
For months, the Drummonds have been planning their oldest daughter's wedding. Alex Drummond met Mauricio Scott in college, and the two dated for several years before Mauricio proposed to Alex in August 2020. The couple, who had been living in Dallas, returned to the Drummond ranch once quarantine hit. Alex and Mauricio helped Drummond film her cooking show from home, and fans got to see a glimpse of who Alex's boyfriend really was.
For several months, Drummond has posted about the upcoming wedding. From bridal showers to bachelorette parties, fans were able to see the months of planning. And on May 1, Alex said, "I do" to her boo — the two jetted off for their honeymoon the following day.
Ree Drummond revealed a 'TMI' moment about her honeymoon with Ladd
Drummond's firstborn getting married certainly stirred up plenty of feels. And it reminded the celebrity chef of her own honeymoon to husband Ladd Drummond back in 1996. So much so, that she even shared a "TMI" moment in one of her photo captions on Alex's big day.
"Our honeymoon baby is getting married tonight. (TMI?)" Drummond's photo caption read. The photo was an image of her and Ladd Drummond sitting with their backs to the camera. It turns out Drummond liked to make a joke or two about how much she enjoyed her own honeymoon.
"Maybe a honeymoon grandbaby is on the way!" one fan joked in the comments, adding "TMI" to the end.
"Will history repeat itself?" another user joked.
Drummond and her husband met in an Oklahoma bar, but apparently it wasn't love at first sight — for him. He waited four months before he asked Drummond on a date, though once that time came, there was no looking back. Years later, and fans have watched the couple's four children grow up.
Ree and Ladd Drummond only have 1 child still living at home
Drummond and her husband have almost all of their kids out of the house. Alex and Mauricio have been living in Texas for quite a while. Paige and Bryce are in college, with Paige finishing up her schooling and Bryce just starting this year.
The only child who remains home at this point is the couple's younger son, Todd, who is still in high school. He's following in his older brother's footsteps on the football team, though it's unclear what his college plans are.