'The Pioneer Woman' Ree Drummond's 10 Best Soup and Stew Recipes
Ree Drummond knows how to feed a crowd. The lodge is often filled with kids, friends, cowboys, and other guests with hungry bellies. She's also got a packed house at The Mercantile in Pawhuska, Oklahoma, on a regular basis.
During the fall and winter, one of the best ways to feed a large group is with hearty soups and stews. Here are our picks for The Pioneer Woman's 10 best soup and stew recipes.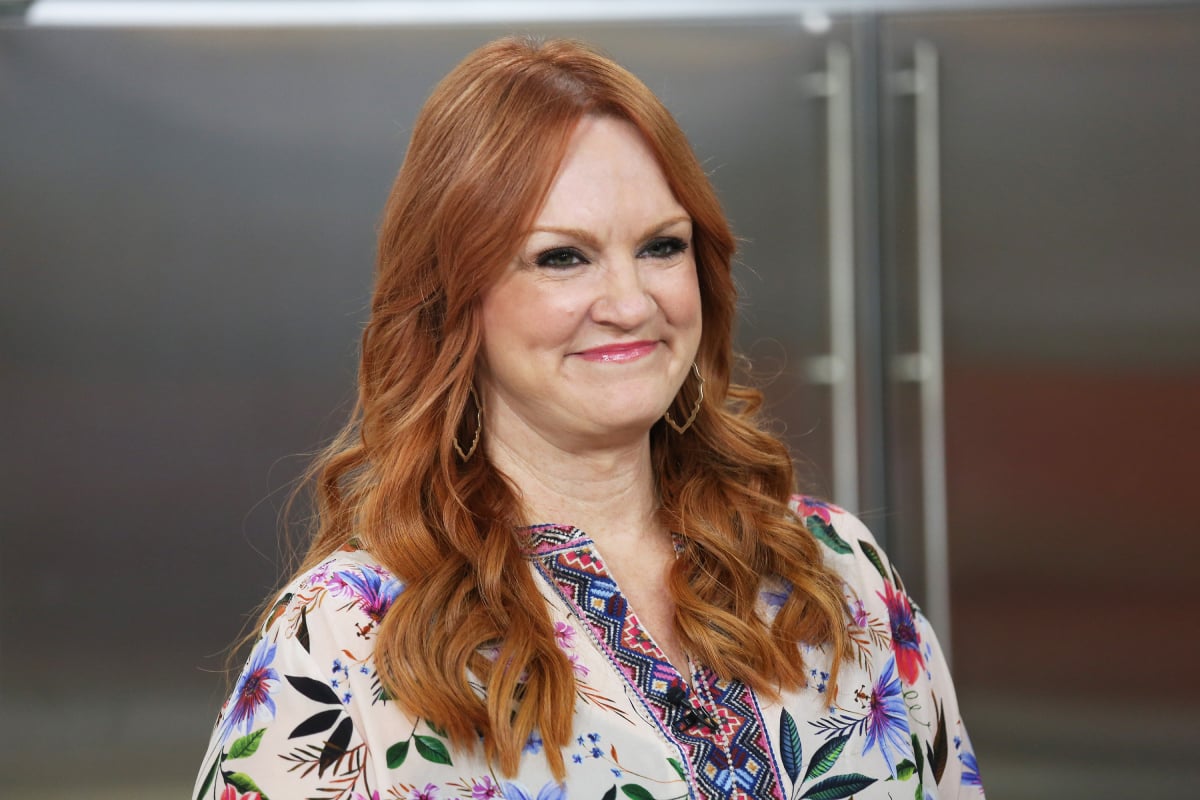 10. Ree Drummond's Beef Stew with Mashed Potatoes is perfect for any night of the week
Drummond refers to her Beef Stew with Mashed Potatoes as "Sunday Night Stew." But, this flavorful thick stew served with a side of taters is perfect for any night of the week. This recipe needs just 15 minutes of prep time and three hours to cook in a large, heavy pot. The result, Drummond says, is absolute "bliss."
9. 'The Pioneer Woman's' Hearty Short Rib Stew requires two bottles of beer
The Food Network star's easy recipe for Hearty Short Rib Stew is served over buttered egg noodles. This dish gets its strong, tangy flavor by adding two 12-ounce bottles of dark beer. However, you can substitute a light beer or red wine if the dark beer flavor profile doesn't work for your palate.
8. Slow Cooker Chicken Tortilla Soup
Drummond's recipe for Slow Cooker Chicken Tortilla Soup is full of delicious Southwestern flavors topped with a squeeze of lime and a dollop of sour cream. But, what really makes this recipe great is that it doesn't require any pre-cooking or sautéing or browning. As The Pioneer Woman says, "You literally throw everything in, turn it on, then go live your life until it's done."
7. Hamburger Soup is 'perfect for a perfectly frigid day'
The Pioneer Woman loves to make Hamburger Soup because you can add whatever veggies you want. She says you can add everything from zucchini to green beans to corn — even mushrooms. This hearty and flavorful dish is extremely satisfying, and the kids will absolutely love it.
6. Perfect Potato Soup will 'warm your soul'
Drummond says she's extremely picky when it comes to potato soups, which is why she created her own recipe for Perfect Potato Soup.
"It can't be too creamy, with no variance in texture, it can't be too lumpy," Drummond says. "Potato soup has to have a pureed, smooth potato component. It has to be full of flavor or I'll die a thousand deaths. And most of all…it has to make me close my eyes, sigh, and feel like everything till the end of time is going to be okay."
5. Ree Drummond's 'wonderful' Chicken Soup
Drummond describes her basic Chicken Soup recipe as "chunky, beautiful, and wonderful." It features tons of carrots, celery, and parsnips — which the Oklahoma native says makes it "extra dreamy."
"If you need a break from the heavy food and treats of the holiday season, put a pot of chicken soup on your stove," Drummond says. "Serve it with toast or warm dinner rolls, and your family will think they've died and gone to Heaven. It's so, so good for your heart and soul and mind."
4. Veggie Chili is a 'meatless marvel'
For the vegetarians, Drummond says her Veggie Chili is one of her "favorite meatless marvels in the world." This chili is loaded with bell peppers, carrots, onions, celery, garlic, zucchini, and jalapenos. There are also four different kinds of beans and a ton of spices.
3. The Slow Cooker Broccoli Cheddar Soup is kid-friendly
Kids aren't known for their love of broccoli. But, they will change their tune when they try Drummond's Slow Cooker Broccoli Cheddar Soup.
"Broccoli cheese soup is a favorite of my firstborn son, Bryce…" Drummond writes. "And I'm here to show you the easiest slow cooker version of B-Man's most beloved soup ever. It uses frozen broccoli, which ups the easy factor without sacrificing nutrients, and except for a little puréeing and cheese grating toward the end, it's pretty durn effortless."
2. 'The Pioneer Woman's' Cheesy Cauliflower Soup recipe is 'tasty and comforting'
Drummond's Cheesy Cauliflower Soup recipe is a "cheesy play" on the cauliflower soup her mom has always made. In addition to the oodles of cheese in this soup, there's also bacon and sour cream.
1. Ree Drummond's Tomato Soup with Parmesan Croutons is 'scrumptious and simple'
The recipe for Drummond's Tomato Soup with Parmesan Croutons is incredibly simple, and the results are absolutely scrumptious. The soup is out-of-this-world and the perfect dipper for a grilled cheese. But, if you take the time to make the homemade Parmesan Croutons, it will take this dish to the next level. They are the best croutons you'll ever eat.
The Pioneer Woman airs Saturdays on The Food Network.