'The Pioneer Woman' Ree Drummond's 10 Most Popular Dishes on the Food Network
Pioneer Woman star Ree Drummond is not letting the coronavirus pandemic slow her down. While most of Hollywood has been shut down due to the pandemic, the Food Network star has been regularly new posting episodes of her latest spin-off, The Pioneer Woman: Staying Home. While fans cannot get enough of the new installments, here are Drummond's 10 most popular dishes on the Food Network.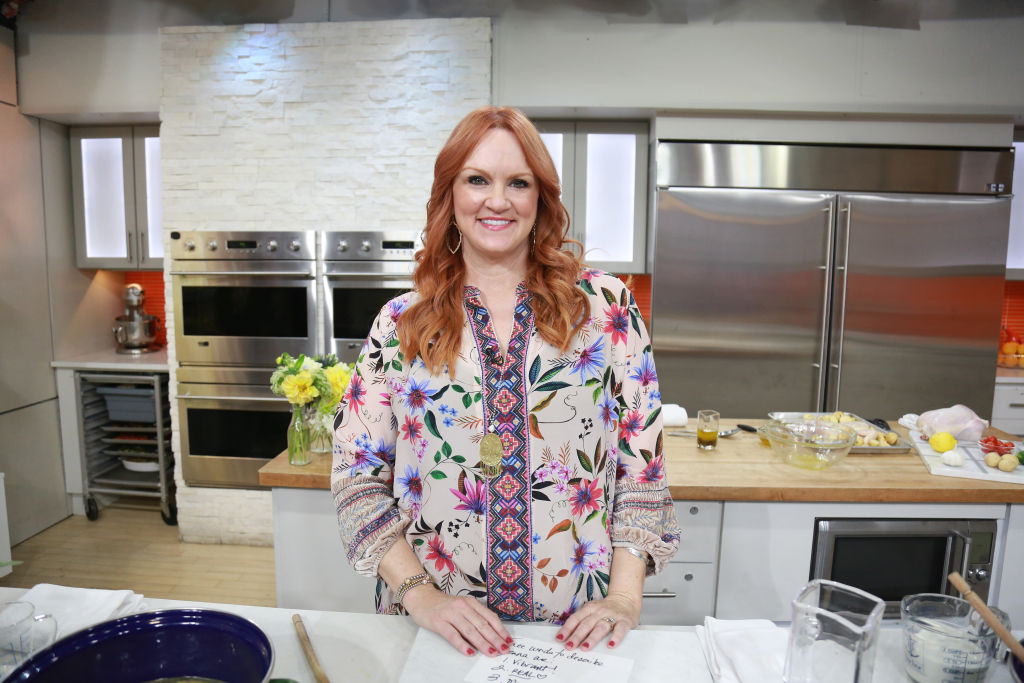 A look at 'The Pioneer Woman: Staying Home'
Drummond became a star on the Food Network with the launch of Pioneer Woman in 2011. Since then, the cookbook author has become a major star for the channel and most of her recipes are perfect for beginners in the kitchen.
Although most shows are on hiatus due to the pandemic, the Food Network permitted Drummond to produce her own episodes under quarantine.
Each of the installments of The Pioneer Woman: Staying Home is filmed by Drummond's children, Alex and Paige, her nephew, Stuart, and Alex's boyfriend, Mauricio.
Viewers have been eating up the new episodes, which often show a lighter side of Drummond's family life. The food blogger has also been sharing hilarious bloopers from the show on social media, which are always good for a laugh.
While Drummond has been having a great time showing off new recipes, here is a quick look at her 10 most popular recipes on FoodNetwork.com.
10. Three-Ingredient Brownies
Drummond's three-ingredient brownies are true to their name and are made with a chocolate-hazelnut spread (like Nutella), one cup of all-purpose flour, and three large eggs. Bake in a 350-degree oven until the topping is a bit crisp.
9. Pan-Fried Pork Chops
These pan-fried pork chops might be the easiest dish on the Pioneer Woman's most popular list. After seasoning the chops with salt and pepper and coating them in a flour mixture, they only need three to five minutes in a hot butter/oil mixture before they are ready to eat. You can serve them with a choice side, such as mashed potatoes.
8. Perfect Potato Salad
To make this dish, you will need five pounds of russet potatoes, mayonnaise, mustard, green onions, fresh dill, paprika, sweet pickles, and six hard-boiled eggs. Drummond recommends running the mashed potatoes into a ricer or food mill to get an extra-fluffy texture.
7. Bow-Tie Skillet Alfredo
The main stars of this modern spin on a classic Italian recipe are bow-tie pasta and skinless chicken breasts. This dish can be ready to serve in under half an hour and will yield around four to six servings.
6. Cheesy Cauliflower Soup
Drummond's cheesy cauliflower soup is great for cooler days and is enough to feed an entire family with some leftovers. Although Drummond uses an immersion blender for this recipe, you can cook this soup with just a regular blender as long as you avoid filling it too much.
5. Salted Caramel Cheesecake Squares
These delicious salted caramel cheesecake squares are composed of three separate elements: the crust, the filling, and the caramel topping. Once you have finished making and cooking all three elements, let the cheesecake set for two hours before cutting it into small squares.
4. Jalapeno Cheese Bread
The Pioneer Woman's jalapeno cheese bread is a great compliment to just about any meal. As an extra bonus, it is super easy to cook and only features two types of cheese, white cheddar and Jack. If you have any mixture left over, you can put it in the fridge and use it as a dip for up to two days.
3. Quarter Sheet Pan Supper
This Asian recipe is very simple to make and features a stir-fry veggie blend with chicken drumsticks. It only takes around 40 minutes to make and yields two servings, which can easily be increased by doubling the recipe.
2. Chocolate Chip Cookies
Who doesn't like a good chocolate chip cookie recipe? Drummond's take on this classic recipe is easy to follow and is sure to get the whole family hungry for more. The only trick is to refrigerate the dough for 20 minutes before putting each sheet into the oven.
1. Mini Hawaiian Chicken Skewers
These Hawaiian chicken skewers may be easy to make but they rank as the Pioneer Woman's most popular dish on the Food Network. The skewers are made up of chicken breast pieces, red bell peppers, and pineapple chunks. This recipe makes 30 skewers.