The Pioneer Woman Ree Drummond's 11 Perfect Recipes From the Food Network
The Pioneer Woman star Ree Drummond is looking to get back into the swing of things following the coronavirus pandemic. When the pandemic hit back in March, Drummond closed her merchandise shop in Oklahoma and started filming episodes of her popular cooking show from home. The new episodes of The Pioneer Woman proved to be wildly popular with fans, who cannot get enough of Drummond's amazing dishes. With things starting to open up around the country, here are 11 of Drummond's perfect recipes from the Food Network that everyone should try.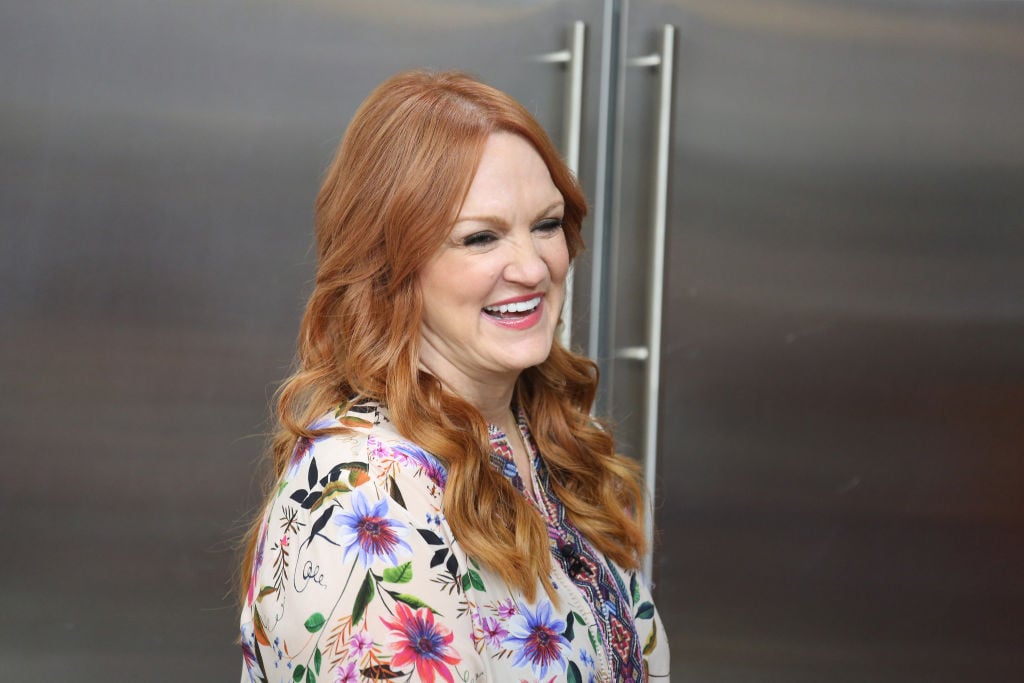 What has Drummond been doing since the pandemic?
Drummond spent the first few months of the pandemic filming new episodes of her hit show at home. Her children helped her produce the installments, which sometimes resulted in some pretty hilarious bloopers on social media.
The episodes also proved to be the perfect distraction for people stuck at home. Not only was it great to see Drummond try new recipes on the fly, but it was also nice to get a look at what happens behind the scenes on The Pioneer Woman.
In addition to filming at home, Drummond recently announced that her Pawhuska store is back in business with the proper safety measures in place to prevent spreading the virus.
Taking to Facebook, Drummond praised her "dedicated staff" for ensuring that all the merchandise in the store is "sparkly clean, sanitized, and organized." And the store's manager, Kurtess Mortenson, added that so many people showed up for the big opened that they "stopped trying to count a long time ago."
The Pioneer Woman's 11 perfect recipes from the Food Network
11. French Fries
Drummond uses a double-frying tactic with her french fries that produces the perfect crispy outside and a soft interior. The prep is super easy for this dish and the fries only take around 40 minutes to cook.
10. Bacon Cheeseburgers
These juicy burgers are injected with Worcestershire and hot sauce before cooked in butter for a strong flavor. Drummond also adds a blanket of cheddar to each patty and some bacon slices for good measure. Toast the buns in the butter before serving.
9. Potatoes au Gratin
This creamy dish is baked in a blend of milk, sharp cheddar cheese, and potatoes. It is great as a side dish or as the main star. It also only takes about 15 minutes of prep time, making it the perfect dish for large meals.
8. Flat Apple Pie
It's true that many deserts are diet busters, but not the Pioneer Woman's take on this classic. Her flat apple pie is shockingly healthy and features an amazing crust that is perfectly buttery yet flaky at the same time.
7. Pot Roast
Drummond's pot roast is among her most popular dishes on the Food Network. Over 400 Pioneer Woman viewers have reviewed her recipe, which stands at a five-star rating. Drummond's secret to really make this dish pop is adding two herbs, rosemary, and thyme, to the beef.
6. Lemonade
There are few things like homemade lemonade on a hot day. Try Drummond's take on this summer drink by starting with some simple syrup (water and sugar mix) and a handful of lemons. The syrup will add the right amount of sweetness without resulting in a gritty taste.
5. Chili
The great part about Drummond's chili is that you can add whatever toppings you want. Simply start by prepping her two-bean chili with your choice of meat and add the fixings. Some popular add-ons include cheddar cheese, tortilla chips, onions, sour cream, and lime juice. You can also set up the extras on a bar and let everyone choose what they want.
4. Enchiladas
Drummond packs flavor in every layer of her enchiladas by soaking each tortilla in her home-made sauce. She then rolls them all up in a mixture of green chilis, black olive, and ground beef. For a finishing touch, Drummond adds a thick layer of delicious sharp cheddar in a meal that will feed the whole family.
RELATED: 'The Pioneer Woman' Ree Drummond's 10 Most Popular Dishes on the Food Network
3. Potato Soup
This potato soup recipe is perfect for when the weather turns cold. While it tastes great fresh, Drummond swears that it "freezes really well," which means large batches are not an issue.
2. Spinach Salad
Salads are usually on the healthy side of things and Drummond's version is no exception. Even though she adds a good amount of bacon, the Pioneer Woman's spinach salad is packed with good vitamins. This dish also features some mushrooms and hard-boiled eggs.
1. Pancakes
Drummond offers an entire bar of toppings to complement her delicious pancakes. After making a healthy batch of her buttery flapjacks, assemble a collection of fruit toppings, chocolate chips, yogurt, and whipped cream.
Catch Ree Drummond in new made-from-home episodes of The Pioneer Woman Saturdays on the Food Network.