'The Pioneer Woman' Ree Drummond's Blackberry Cobbler Recipe Has Hundreds of 5-Star Reviews on Food Network's Site
With just a handful of ingredients, Ree Drummond's Blackberry Cobbler recipe boasts hundreds of five-star reviews on Food Network's site for a reason. It's a simple — and simply delicious — dessert that's clearly struck a chord with The Pioneer Woman star's many fans.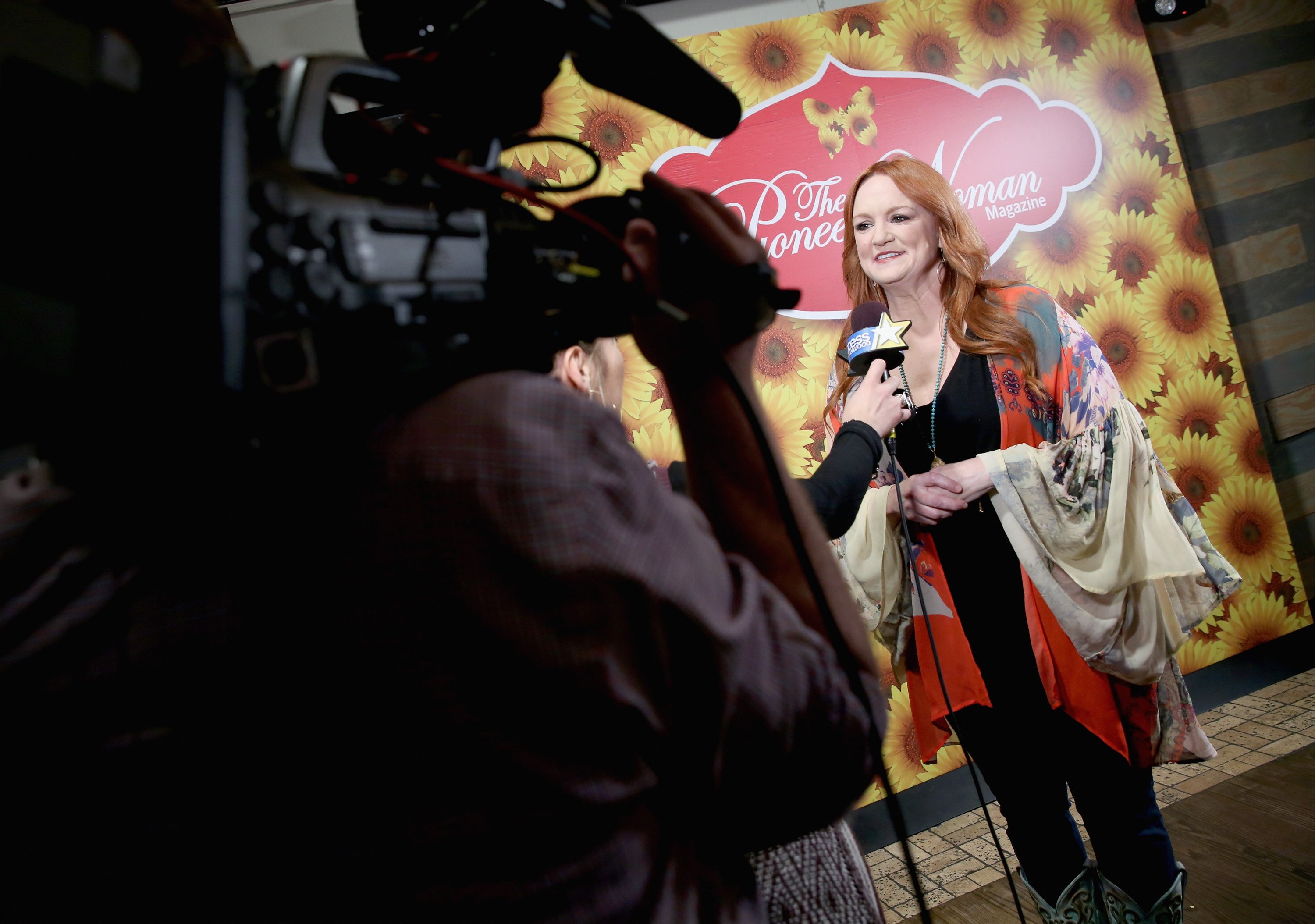 Ree Drummond feels strongly about desserts, especially cobblers
When it comes to cobblers, Drummond has firm opinions about the easy-to-make dish. In fact, The Pioneer Woman Cooks — Super Easy author says that, in her experience, cobblers can incite as much controversy as the annual Thanksgiving dressing versus stuffing debate.
"One thing I've found is that everyone—everyone—has his own idea of what cobbler is," she writes. "The 'real' cobbler recipe, from what my research indicates, involves spooning a biscuity topping on top of fruit and baking the dish in the oven. When baked, the topping creates a 'cobbled' effect—hence the name. My mother-in-law's cobbler, on the other hand, is topped with a flat pie crust, and some folks even tear up pieces of crust and mix them in with the fruit."
While blackberry cobbler might be called a summertime treat, it can be made any time of the year, thanks to frozen fruit; or you can use apples to enjoy it with fresh fruit in the winter months.
Her Blackberry Cobbler practically comes together by itself
With just five ingredients — butter, sugar, self-rising flour, milk, and blackberries — this dessert is remarkably easy and can be made at a moment's notice. You can find the recipe on Food Network's (FN) site and on Drummond's Pioneer Woman website.
"I like a cobbler that's a little more cakey and poofy," the television personality says in the FN video for this recipe.
One cup each of flour, sugar, and whole milk are combined in a bowl ("Cup of, cup of, cup of, that's easy to remember"), followed by a half-stick of melted butter.
"And that's it!" Drummond said. "That right there is why I love this cobbler so much. This is about a 30-second batter to throw together. And the sooner I can get cobbler in my mouth, the happier I am."
The batter goes into a "generously buttered" baking dish. Rinsed blackberries are dotted into the batter (Drummond assures there's no need to dry the berries) and a smattering of sugar is sprinkled on the fruit. The batter, the Food Network star says, "is going to poof and bake around the blackberries" in a 350-degree F oven for about an hour. Note: for extra crunch on top, Drummond suggests sprinkling a bit more sugar on the cobbler 10 minutes before it's due to come out of the oven.
Over 500 reviewers loved 'The Pioneer Woman' star's simple, classic dessert
Drummond's cobbler is a hit on the FN site and it's easy to see why: it's a dessert that requires such little preparation time. While it's in the oven, dinner, homework, or an episode of your favorite TV series can be finished.
"This cobbler is delicious! The sugar on top gives it a sweet crisp texture that is very good!," said one reviewer, reflecting the comments from so many others.
Of course, there were home cooks who felt it was wrong of Drummond to call this dish a 'cobbler,' but the cook did make clear from the start that while the great cobbler debate rages on, her preference is a cakey fruit dessert prepared The Pioneer Woman way.
RELATED: 'The Pioneer Woman' Star Ree Drummond Says Her Playful Twist on Traditional Eggnog May Be 'the Cocktail of the Century'