The Pioneer Woman: Ree Drummond's Easy Neapolitan Cake Takes Boxed Cake Mix to the Next Level
Have boxed cake mix at home and want to spruce it up a bit? No stranger to using shortcuts in cooking and baking Ree Drummond knows what to do. Make her Easy Neapolitan Cake. The Pioneer Woman host takes boxed cake mix to the next level with this easy dessert.
Boxed cake mix is the base of Ree Drummond's Easy Neapolitan Cake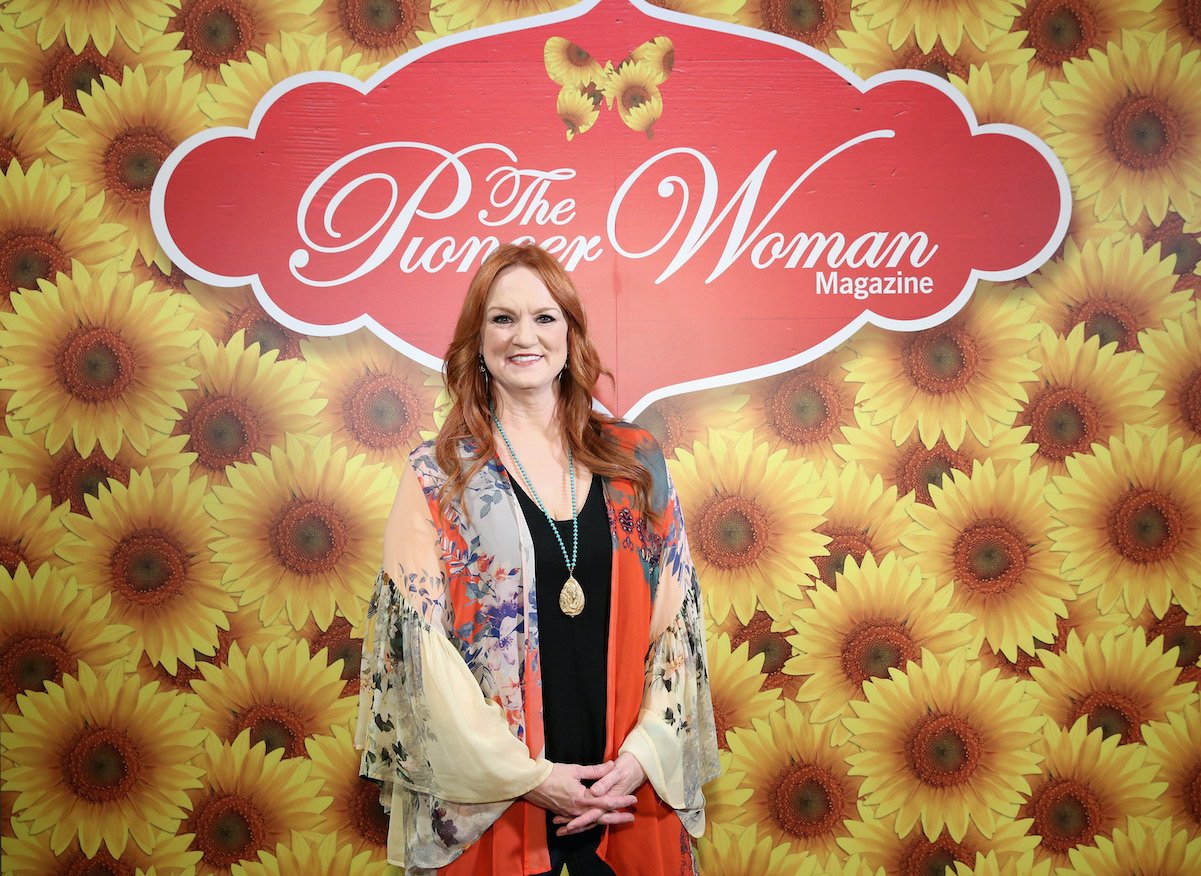 Making her Easy Neapolitan Cake on an episode of The Pioneer Woman Drummond admitted that it could be made using homemade cake batter but the storebought stuff is a quick and easy shortcut. And who doesn't want a dessert that's quick and easy?
Her recipe calls for a box of classic vanilla cake mix. Feel free to choose any variation just make sure it's in the vanilla family because the batter's going to be flavored to get the classic Neapolitan combination of vanilla, chocolate, and strawberry. So grab any boxed cake mix just make sure it's vanilla.
The Food Network star achieves the classic Neapolitan flavors with freeze-dried strawberries and cocoa powder
RELATED: The Pioneer Woman's Easy Strawberry Ice Cream 'Disappears Like That' at the Drummond Ranch
How does Drummond get the pink layer of strawberry and brown layer of chocolate nestled in with a ribbon of vanilla? She gets creative. Making the cake from her home — the Drummond ranch is in Pawhuska, Oklahoma — the cookbook author said she uses freeze-dried strawberries from the grocery store for the strawberry layer. 
She grinds them up in the food processor until they form a powder. Then Drummond mixes some of the powder with the cake batter. The result? Pink cake batter that packs some serious strawberry flavor.
To make the color even more vibrant Drummond suggested adding a few drops of red food coloring. As for the chocolate layer, Drummond uses some cocoa powder. Then she scoops the batter into different parts of a loaf pan for a marbled look.
Finally, it's time for the cake to go into the oven. Once it's done baking Drummond drizzles it with a two-ingredient chocolate ganache before serving. That's it. Boxed cake mix becomes the Pioneer's Woman's Easy Neapolitan Cake in less than two hours, according to Food Network.
The Pioneer Woman has other cake recipes that start with boxed cake mix
RELATED: The Pioneer Woman: Ree Drummond's No-Bake Peanut Butter Bars Are an Easy Summer Treat
This isn't the only Pioneer Woman cake recipe that has boxed cake mix on the ingredient list. Drummond has others. The key to taking it to the next level? Doctoring it up with mix-ins or elevating the way it's served. 
Take Drummond's recipe for Clementine Sprinkle Cake. It starts with boxed cake mix — this time it's vanilla confetti flavor — but it gets a boost of flavor from fresh clementine juice and zest. As an added touch Drummond puts a few clementine slices on top.
That's not all. Then there's the Pioneer Woman's Top Secret Chocolate Cake. A seriously chocolatey dessert, it starts with a box of dark chocolate cake mix. Once again Drummond amps up the flavor with mix-ins such as chocolate chips. Like the Easy Neapolitan Cake, she frosts it with chocolate ganache.