Get 'The Pioneer Woman' Ree Drummond's 'Time-Saving Tips' for Make-Ahead Thanksgiving Turkey
With so many families planning on a bigger crowd at their Thanksgiving tables to make up for last year's virtually attended celebrations, Food Network star Ree Drummond has the "Pioneer Woman" tips you need to get the most done for your feast ahead of time. Because you deserve to enjoy the celebration, too!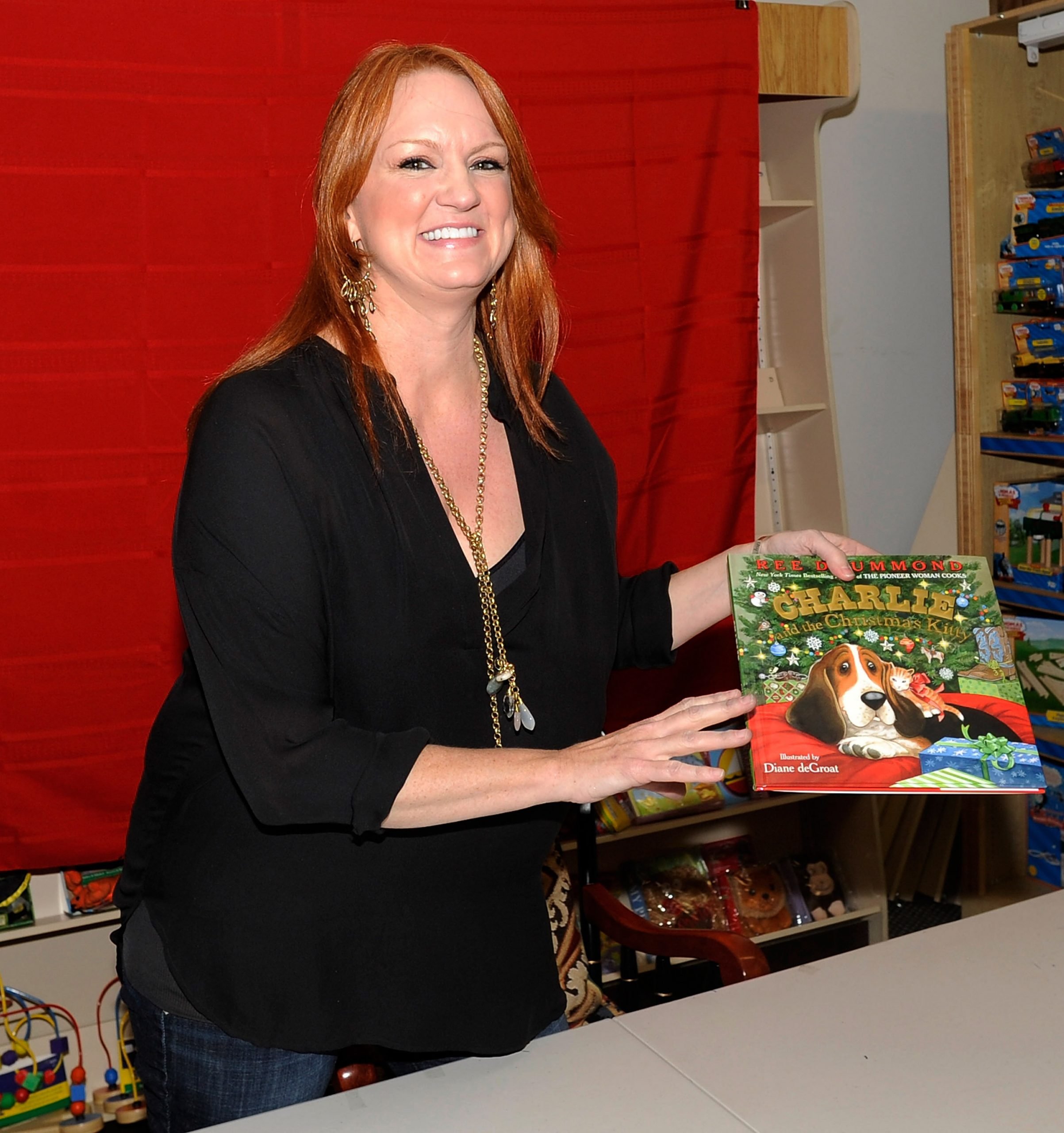 Ree Drummond's Make-Ahead Thanksgiving Turkey
If you're already planning out your Thanksgiving feast, television personality Ree Drummond has some tried-and-true tips for saving time on your holiday bird, so you can enjoy the celebration along with all of your guests.
Her timeline, she says in her Food Network video for the recipe, begins a full day before it all takes place: "My shortcut Thanksgiving experience starts right here with the turkey. I'm 24 hours from the big feast and I have lots of time-saving tricks up my sleeve."
Three Thanksgiving tips from Ree Drummond
Drummond's first tip: Have a butcher cut your turkey up into pieces right from the store: "That is going to make it so easy for tomorrow." Arrange fresh rosemary and thyme on a sheet pan and place the turkey pieces "right on top of the herbs." Cooking the turkey already cut up, the Oklahoma resident says, "accomplishes two things: first of all, it cooks a lot faster than if you have to cook the whole turkey itself. Second, you can cook it ahead of time, carve it up, and save all that time that you don't have to spend carving on Thanksgiving Day."
The turkey is seasoned "very generously" with salt and pepper and then dotted with butter pieces ("I think butter is the best seasoning you can put on the outside of a turkey"). Olive oil is sprinkled on "for good measure," and it's ready to go into a 350-degree F preheated oven for about an hour and a half.
Drummond's second tip: Cover the turkey in foil and let it rest. Carve it in 45 minutes, placing your cut-up meat on a "clean sheet pan, all ready for the big day."
Her third tip: On Thanksgiving Day, all you need to do is "sprinkle it with broth," making sure to get the bottom of the pan as well. Cover it tightly with foil, and reheat it in the oven at 350 degrees F for about an hour. The broth will steam the turkey meat so your guests will enjoy nothing but juicy cuts.
Reviewers gave thanks for Drummond's 'Pioneer Woman' Thanksgiving Day tips
Anything that takes a little pressure off of a big meal like Thanksgiving is more than welcome, as evidenced by reviewers' comments for Drummond's Make-Ahead Turkey.
"Love this! Turkey turned out great, clean-up was so much nicer and the family loved it!! I believe this will be the new norm for us! Used the wings and the rest of the bird for the gravy (made ahead as well) and soup stock. Made the day much less stressful!," said one home hook.
Another reviewer added, "So easy!  I would definitely make again!  I too cooked it on Thanksgiving day.  Clean-up was a breeze and leftovers were easy to put away (no picking at the bird for meat afterward)."
RELATED: 'The Pioneer Woman' Star Ree Drummond's Best Mashed Potato Recipes: 'They'll Vanish in Minutes'