'The Pioneer Woman' Ree Drummond Says Her Salmon Burgers Are So Good, 'Even Non-Fish Lovers (Like Ladd Drummond)' Enjoy Them
If a cattle ranch owner's wife like Ree Drummond thinks you might like her salmon burgers, there must really be something to them. Get ready to discover a new spin on burgers with The Pioneer Woman star.
Lighter, of course, than their beefy counterparts, Drummond's salmon burgers will become a welcome and requested addition to your dinner menus.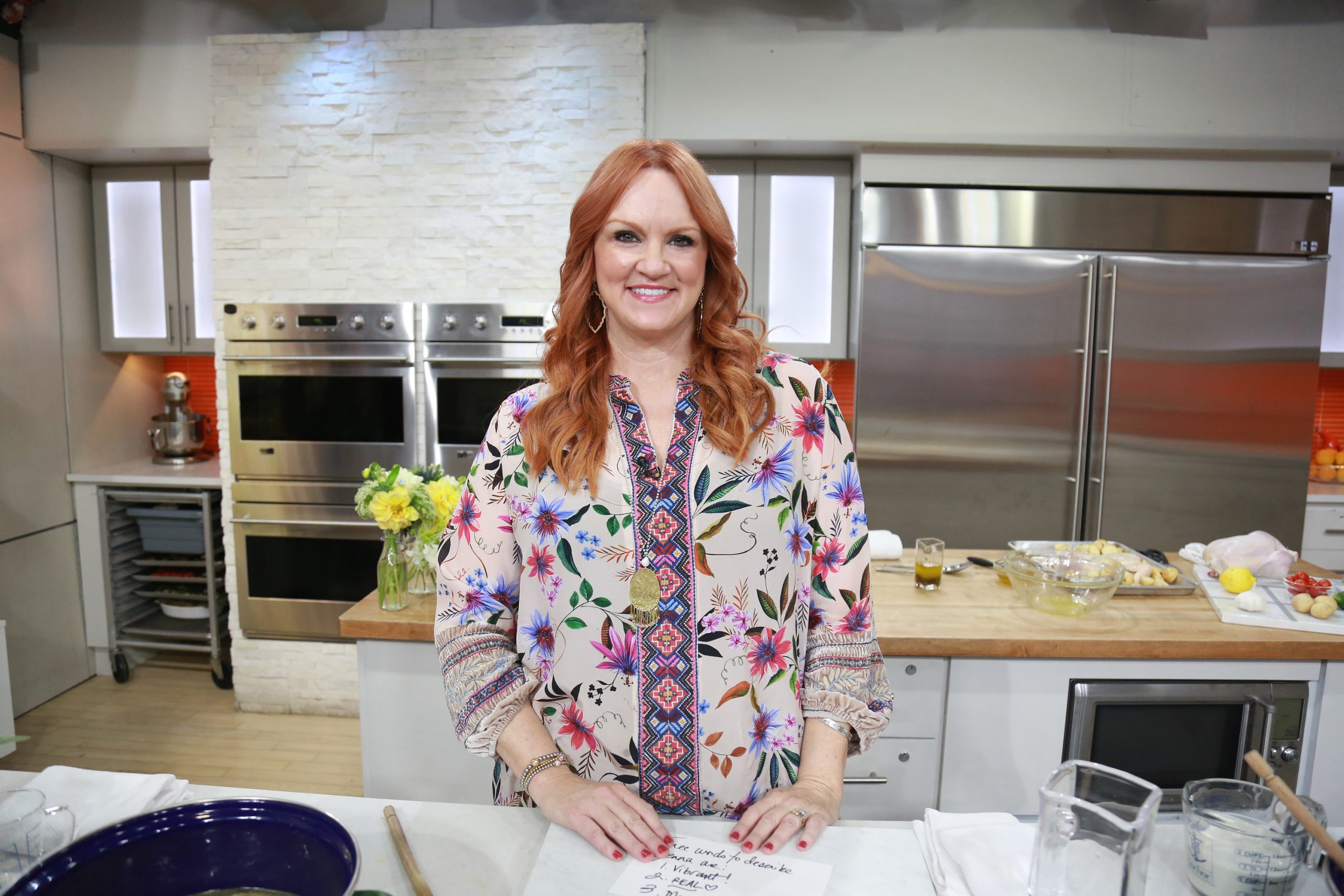 Drummond's salmon burgers are easy to prepare
For these protein-rich and simple to make burgers (full recipe and instructions here on the Pioneer Woman website), you'll need to have: cucumber, fresh mint, rice vinegar, pickled ginger, salt, red pepper flakes, mayonnaise, egg, Dijon mustard, lemon juice, panko bread crumbs, Old Bay seasoning, lime juice, honey, salted butter, low sodium soy sauce, sesame oil, cooking spray, two pounds of salmon fillets (you can also use boneless canned salmon), scallions, and brioche buns. The first six ingredients can be combined and set aside for a crisp side salad to enjoy with your burger.
The Food Network star says the secret to her burgers that attracts even those who strongly dislike fish is in the sauce she covers them in.
"These salmon burgers are a delicious way to incorporate more fish into your weeknight dinner routine," she wrote on her Pioneer Woman website. "It's the perfect alternative for your typical burger night. They're slathered in a sticky and savory glaze that even non-fish lovers (like Ladd Drummond) will love."
How to put together Ree Drummond's salmon burgers
To start, she combines mayonnaise, egg, and Dijon mustard in a bowl. In her Food Network video for the recipe, she adds in "a heaping cup of Panko breadcrumbs" as well as Old Bay seasoning. The salmon is added (drain water if you're using canned salmon), as well as the lemon and sliced scallions ("it's kind of like salmon salad at this point, except for the egg").
The mixture is divided into quarters and shaped into burgers ("they are not uniform by any means"). Place them right into a hot and oiled skillet, Drummond says, until they're "golden and luscious." The cook notes that "they're pretty delicate" and need to be turned over carefully with a spatula.
These burgers are also great broiled
It should be noted that Drummond cooks the salmon burgers in the broiler on her Pioneer Woman website and in a skillet on the Food Network video; you get to decide which option works best for you.
For the glaze, you'll need to place the lime juice, honey, butter, soy sauce, and sesame oil in a small skillet and let it simmer "until thickened." Once it's cooled, set it aside. After the burgers are cooked all the way through, brush with the glaze and serve on the toasted brioche buns.
Drummond suggests losing the glaze if you'd rather have a simple condiment. "You can swap it for a spread of Dijon mustard, mayonnaise, or garlic aioli," she said.
RELATED: 'The Pioneer Woman': Ree Drummond's Version of a BLT Will Have You Rethinking How You Make One