'The Pioneer Woman' Ree Drummond's Sausage, Pepper and Potato Skillet Is a 'One-Dish Wonder'
Count on 'The Pioneer Woman' star Ree Drummond for a quick, filling meal with her Sausage, Pepper and Potato Skillet recipe.
The Pioneer Woman star Ree Drummond is known for simple, humble dishes that come together in minutes.
Her Sausage, Pepper and Potato Skillet doesn't disappoint. It's a stick-to-your-ribs dish that hits the spot any time of day.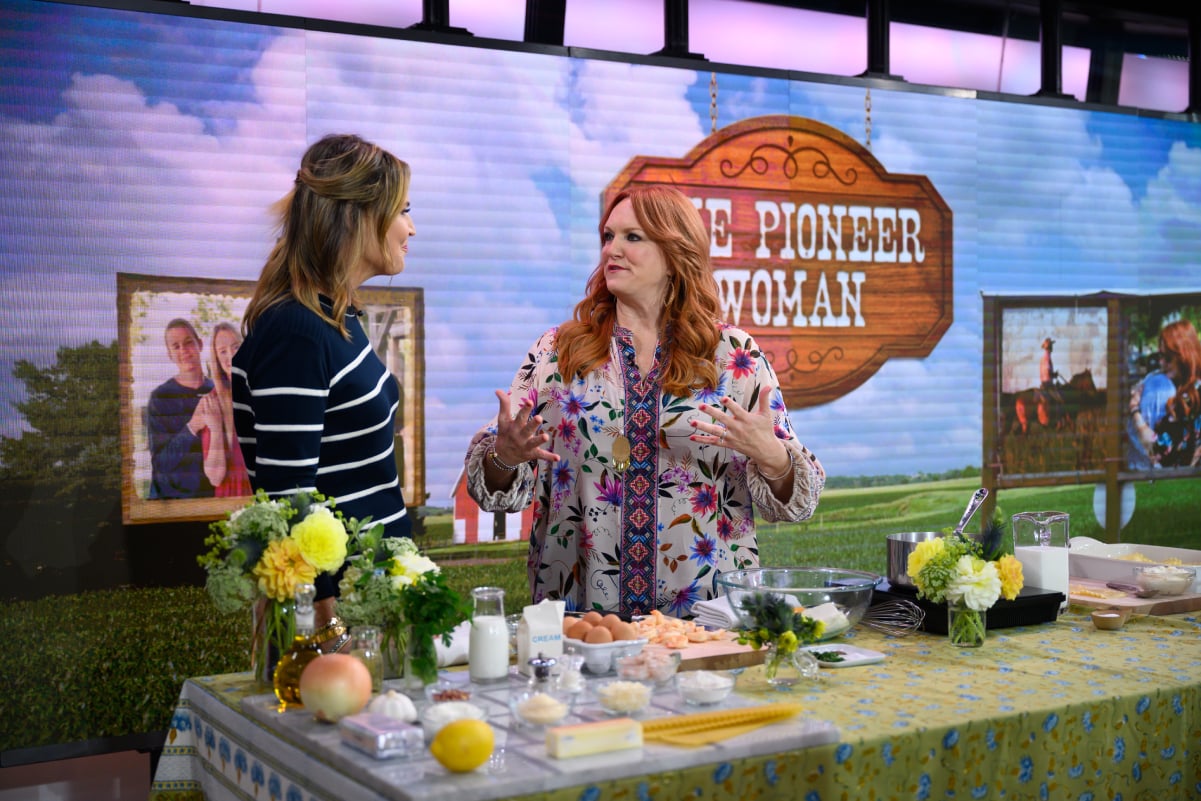 Drummond's Sausage, Pepper and Potato Skillet is a flavor explosion
Ree Drummond has to feed a big crew: between her husband, their four children, and their friends, her meals need to be able to stretch out to accommodate second and third helpings. Hearty and filling, her Sausage, Pepper and Potato Skillet fits the bill.
The recipe calls for olive oil, marble potatoes, onion, red, orange, and green bell peppers, kielbasa sausage, garlic, amber beer, grainy mustard, chopped kale, and fresh herbs.
"I love this [dish]," Drummond says in the Food Network video for this recipe. "It's just kind of a hearty, pepper-centric, flavorful skillet and it's all in one pot … I will just prove to you what an awesome, one-dish wonder this is."
Find the full recipe, video, and reviews on Food Network's site.
'The Pioneer Woman' star's recipe makes for a quick dinner
Putting together this meal is super easy: the onion, garlic, and bell peppers are sliced thin and placed in a heated skillet to cook until tender. The marble potatoes are added ("They call them marble potatoes because they look like a bowl of marbles. They're just baby potatoes"), seasoning with salt and pepper as you go along.
Cook for about three minutes "to start the cooking process."
Drummond adds sliced kielbasa ("You can use smoked sausage or a sausage that has cheese if you want; any kind of sausage you prefer is just fine") and a cup of beer ("Hello? Sausage and beer, they just go together").
To "really drive home that beer and sausage theme," the television personality stirs grainy mustard into the mixture, covers the skillet, and allows the dish to cook "for about eight minutes or until the potatoes are tender."
Chopped kale is mixed in, "to kind of bring in a little healthful component," and is cooked until the kale is bright green. Sprinkle on fresh parsley, and as Drummond concludes, "Winner, winner, potato dinner!"
Home cooks loved Drummond's easy, hearty skillet dinner
One reviewer approached the mustard in the recipe with trepidation but in the end, was wowed with the final result. "I was a little afraid of the mustard, but this dish turned out to be pretty good. I tweaked it a little by par-cooking my sausage and potatoes, separately, to add and finish the dish …The kids loved it!," they said on Food Network's site.
"I loved the sweetness the peppers and onions added. The beer was not overpowering, and I tasted the mustard, which was an awesome compliment [sic] to the sausage and peppers," another fan added.
Give this easy Ree Drummond main dish a try for dinner!