'The Pioneer Woman' Ree Drummond's Spicy Brittle Is Magical in Salads
Brittle on salad? Food Network's Pioneer Woman star Ree Drummond offers an emphatic "yes!" to that question, proving that brittle does not have to be sweet to be good. Here is her Fall Salad with Spicy Brittle.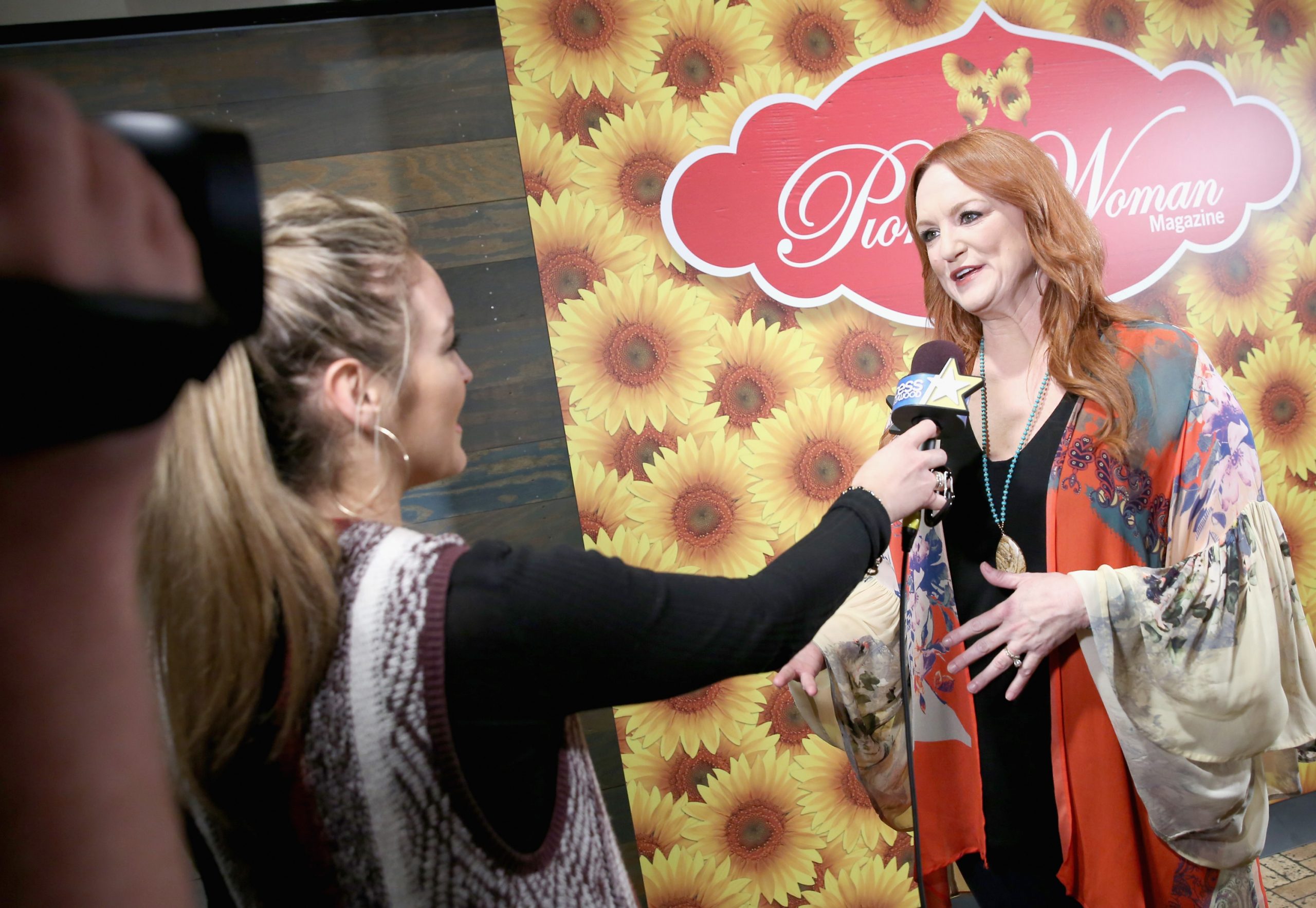 What you'll need for Ree Drummond's Fall Salad with Spicy Brittle
The mother of five for this recipe (full recipe, reviews, and video can be found on the Food Network website) calls, for the brittle: sugar, light corn syrup, salted butter, chili powder, ground cumin, cayenne pepper, toasted and coarsely chopped almonds, walnuts, pecans, and pistachios, and flaked sea salt. For the salad component of the recipe, you'll need cooked strips of bacon, chopped escarole and radicchio, grated carrots, thinly sliced apple and red onion, golden raisins, bottled vinaigrette, grainy mustard, and honey.
A piece of special equipment you'll need for this recipe is a candy thermometer, Drummond says, "Because it is quite impossible to make something like brittle without monitoring the temperature."
"It's never going to be more delicious than this," she said in the Food Network video for this salad and brittle combo.
Drummond says to work fast when making brittle
The recipe begins in a saucepot with "a stick of salted butter and a cup and a half of sugar." That's followed by half a cup of corn syrup: "You don't even have to mix this up," Drummond said of the mixture. "Just let it go and then it's going to start to bubble. And I'm going to watch the candy thermometer and cook it until it's at 300 degrees."
The toasted chopped nuts and spice mix are added into the bubbling, lava-hot syrup mixture, which at this point has been taken off the stove burner.
Drummond addresses the elephant in the room when it comes to brittle that, unless you work quickly, you will eventually have reached the point of no return: "You kind of need to work fast when it gets to this stage. Once this sets up and seizes and cools, it is where it is. You want to stir really fast and then quickly pour it onto a sheet pan with parchment." (Smart tip from Drummond: grease the pan under the parchment paper; that way, the parchment won't "slide around" when "you push the brittle into shape.") Sea salt is added to the now-set brittle.
All of the salad items listed above are placed in a bowl (Drummond arranges "in piles, I like that look in a salad").
A warm dressing tops this 'incredible' salad
A bottle of store-bought dressing is poured into the same pan in which the bacon was cooked. The grainy mustard is stirred in, followed by a tablespoon of honey. Stir it, Drummond says, "until it's warm."
The bacon is crumbled over the salad and the brittle is "arranged" in big pieces around the bowl. Finally, the warmed-up dressing is poured over the salad, which along "with the bacon base is incredible." Serve it as soon as the dressing is poured on and enjoy!
RELATED: 'The Pioneer Woman' Star Ree Drummond's Very Veggie Soup Is a Creamy, Cozy Bowl of Comfort