'The Pioneer Woman' Star Ree Drummond Says the Hero of Her Pork Scaloppine Is Its Sauce: 'I Could Drink It With a Straw'
Get dinner on the table in a snap with Food Network star Ree Drummond's Speedy Pork Scaloppine.
Food Network star Ree Drummond calls her pork scaloppine recipe "speedy" for a reason: it's done in a flash and it's perfect for quick weeknight dinners.
The best part of the whole dish, in the Food Network personality's opinion, is the deliciously briny and citrusy sauce that accompanies it. It's so good, she says she wouldn't mind sipping it with a straw.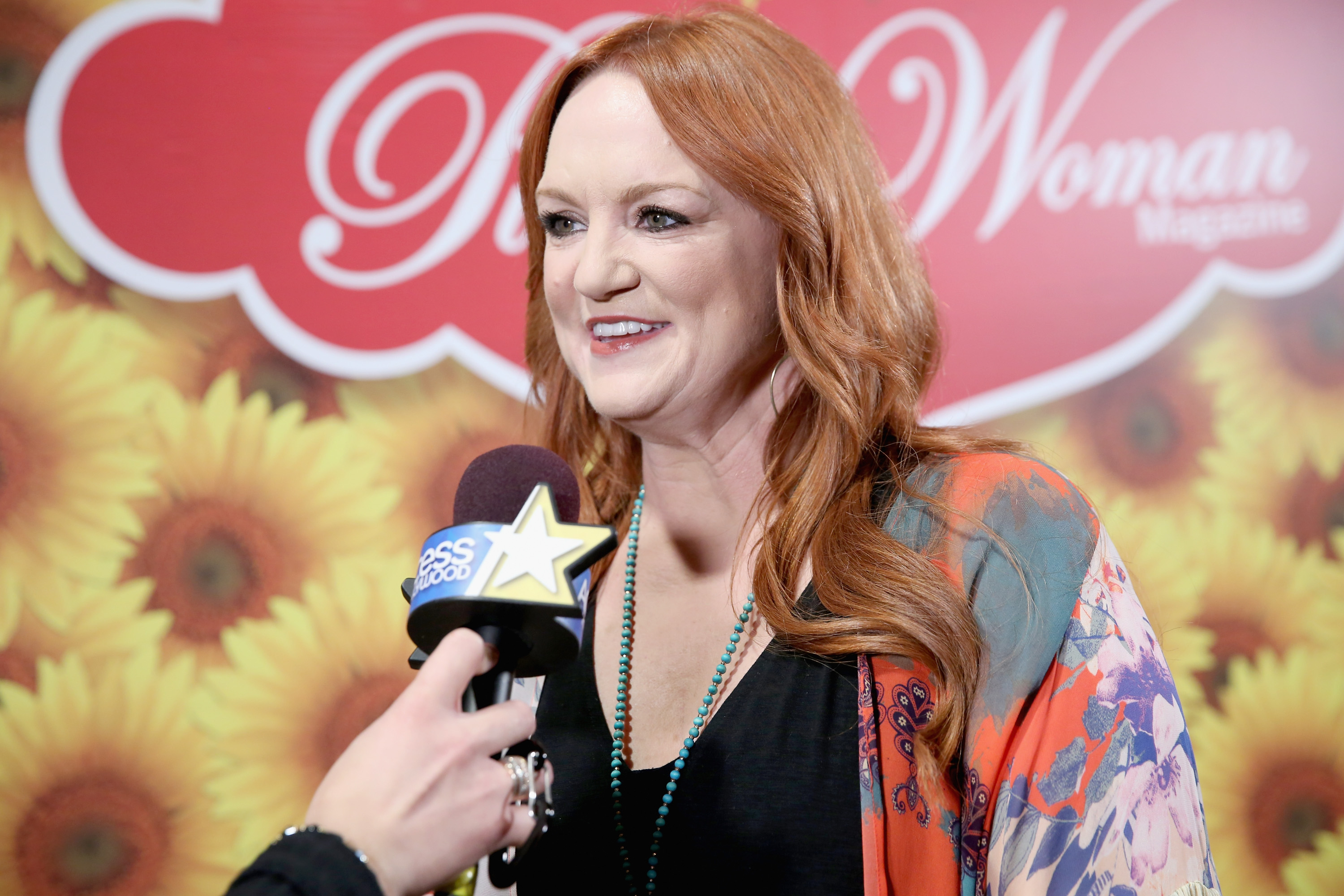 Drummond calls her Speedy Pork Scaloppine a 'light, pretty dinner'
In her cookbook The Pioneer Woman Cooks Super Easy, the mother of four praises this easy-to-make dish as a perfect recipe for busy home cooks.
"This is a light, pretty dinner for any night of the week, and is easy to pull together, whether it's for two people or more," Drummond writes.
The highlight of the dish, she added, is its flavorful sauce: "I like to sub pork for the typical chicken in scaloppine, but it's really the lemony wine-caper sauce that's the star of the show. I could drink it with a straw!"
Ree Drummond's pork dish comes together quickly
The culinary personality's spin on the classic dish calls for thin-cut boneless pork chops, whole milk, eggs, all-purpose flour, Italian-style panko breadcrumbs, olive oil, drained capers, white wine, chicken stock, and lemon juice.
Drummond starts with the arrangement of an assembly line station of sorts.
One shallow bowl contains a milk and egg mixture, another plate holds salt-and-pepper seasoned flour, and lastly, a third plate is for the seasoned panko breadcrumbs.
She dredges each chop first in the flour, then in the milk and egg mixture, and finally in the breadcrumbs.
Drummond places the breaded chops in a heated skillet with oil and butter and cooks each "until golden and crisp," which should take, she says, about two minutes per side. The chops are then drained on paper towels.
She adds butter to the skillet, to which the capers are stirred in. Flour is sprinkled over the melting butter and it's cooked for about half a minute. To this, Drummond brings the delicious sauce to life by stirring in the wine and chicken stock, and bringing it to a boil. She simmers it, adds lemon juice, and salts and peppers the sauce.
Drummond suggests serving the chops on arugula that's been drizzled with lemon juice and then drizzled with the sauce.
As a variation, the chef adds that you can make these pork chops marinara style by serving them instead with "warm marinara and mozzarella."
You can find the complete recipe and reviews on Food Network's site and in Ree Drummond's 'The Pioneer Woman Cooks Super Easy' cookbook.
Reviewers loved Drummond's quick and tasty chops recipe
Busy home cooks enjoy a quick meal that feeds a crowd and is easy to pull together. Drummond's Speedy Pork Scaloppine checks off all the boxes, as reviewers on Food Network's site noted.
"This is excellent!  I am not a huge fan of pork, but the way this is prepared is the best I have ever had.  Thinly sliced, tender and crispy on the outside," one reviewer wrote.
Another fan of the recipe added, "The arugula gave it a bright, peppery note that cut through the richness of the pork and sauce. This is a keeper! Thanks Ree for keeping me happy in the kitchen!!"
Lastly, a reviewer credited Drummond for giving her confidence as a cook: "Wasn't hard to make! First time I've ever been successful at cooking meat in a pan. Was tender and juicy! Husband and daughter approved!! Will make again!"