'The Pioneer Woman' Star Ree Drummond Says Her Steak Pizzaiola Is 'My Kind of Eating'
Food Network star Ree Drummond calls her meaty, oh-so-satisfying Steak Pizzaiola one of her favorite happy meals.
Saucy and flavorful, The Pioneer Woman star's recipe just might be one you get asked to make again and again.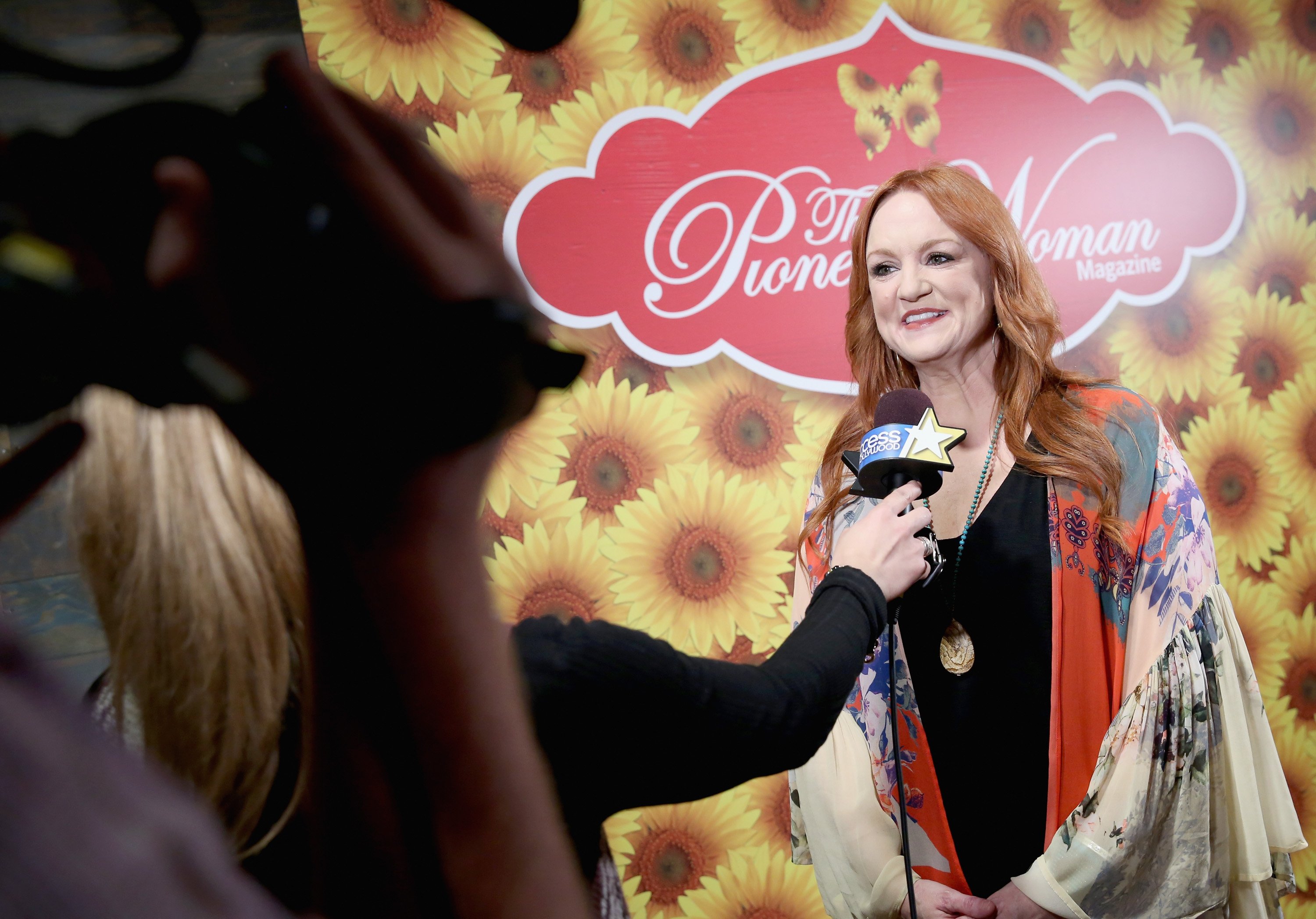 Drummond says her steak recipe looks 'fancy and complicated' but isn't
In her cookbook The Pioneer Woman Cooks Super Easy, the culinary personality gushes about the meaty, saucy dish that satisfies one and all.
"My oh my, this is my kind of eating," Drummond writes. "And it's definitely my kind of cooking! It's pronounced (roughly) 'Steak Pizz-aye-OH-la' and means 'steak in pizza sauce.'"
Drummond noted that, although the meal looks as though she'd put hours of work into it, it couldn't be easier to make: "I'm always amazed at how fancy and complicated the finished dish looks, yet how gosh darn quick and easy it is to pull together. And it's one of those amazing dishes that's just as perfect for dinner guests as it is for teenage boys."
Ree Drummond's steak pizzaiola is so easy to put together
In Drummond's recipe, Kansas City strip steaks are seasoned and cooked in a cast-iron pan then removed to the side until later. Roasted peppers, garlic, onions, and pepper flakes are stirred in, "until the onions have started to soften."
The chef stirs tomato paste in, followed by red wine, "stirring and scraping the bottom to deglaze." She mixes in stewed tomatoes, tomato sauce, pepperoncini, and oregano, and brings it all to a simmer, to "allow the flavors to come together."
The steak can now be sliced and "shingled" on the skillet, sprinkled with parsley and Parmesan cheese.
It's a saucy, delicious sandwich served on toasted ciabatta rolls. As a variation, Drummond notes in her cookbook that the steak and sauce can be served "over rigatoni instead of rolls." Another different serving idea, she adds, is to "substitute boneless, skinless chicken breasts for the steak."
And for an even richer Pioneer Woman touch, mix in one cup of ricotta cheese into the sauce just before the sliced steak is placed in the pan.
The complete recipe can be found in Drummond's cookbook, The Pioneer Woman Cooks Super Easy and, along with reviews, on Food Network's site.
Reviewers praised Drummond's versatile steak recipe
Home cooks chimed in on Food Network's site with thumbs up for Drummond's delicious recipe that made even the pickiest eaters happy. And many made the recipe their own, using a couple of different ingredients here and there.
"Excellent base for any protein. I followed the original recipe, except I roasted the garlic and it was a hit. I made it again using two tablespoons of seafood base and used shrimp and again everyone loved it. The ease of prep work and versatility makes this an excellent choice!," one reviewer wrote.
Other home cooks noted, "So flavorful and delicious! … It worked beautifully and everyone, even my 6-year-old, loves it" and "This is so good, it will become a go to recipe for our family and friends."
RELATED: 'The Pioneer Woman' Star Ree Drummond's Chicken Fried Steak Is a Favorite with Food Network Fans — And Her Husband