'The Pioneer Woman' Star Ree Drummond's Chicken Fried Steak Is a Favorite with Food Network Fans — And Her Husband
'The Pioneer Woman' star Ree Drummond's Chicken Fried Steak is tops with her fans, and her husband. Here's more on the popular dish.
It only makes sense that one of Food Network star Ree Drummond's top fan-rated recipes on the culinary channel's website is her Chicken Fried Steak. She's a cattle rancher's wife, after all, who knows how to turn the classic dish into a superstar dinner offering.
Here's the recipe that's earned Drummond hundreds of happy reviews from fans and that she says she makes for husband Ladd, aka Marlboro Man, "because I like him."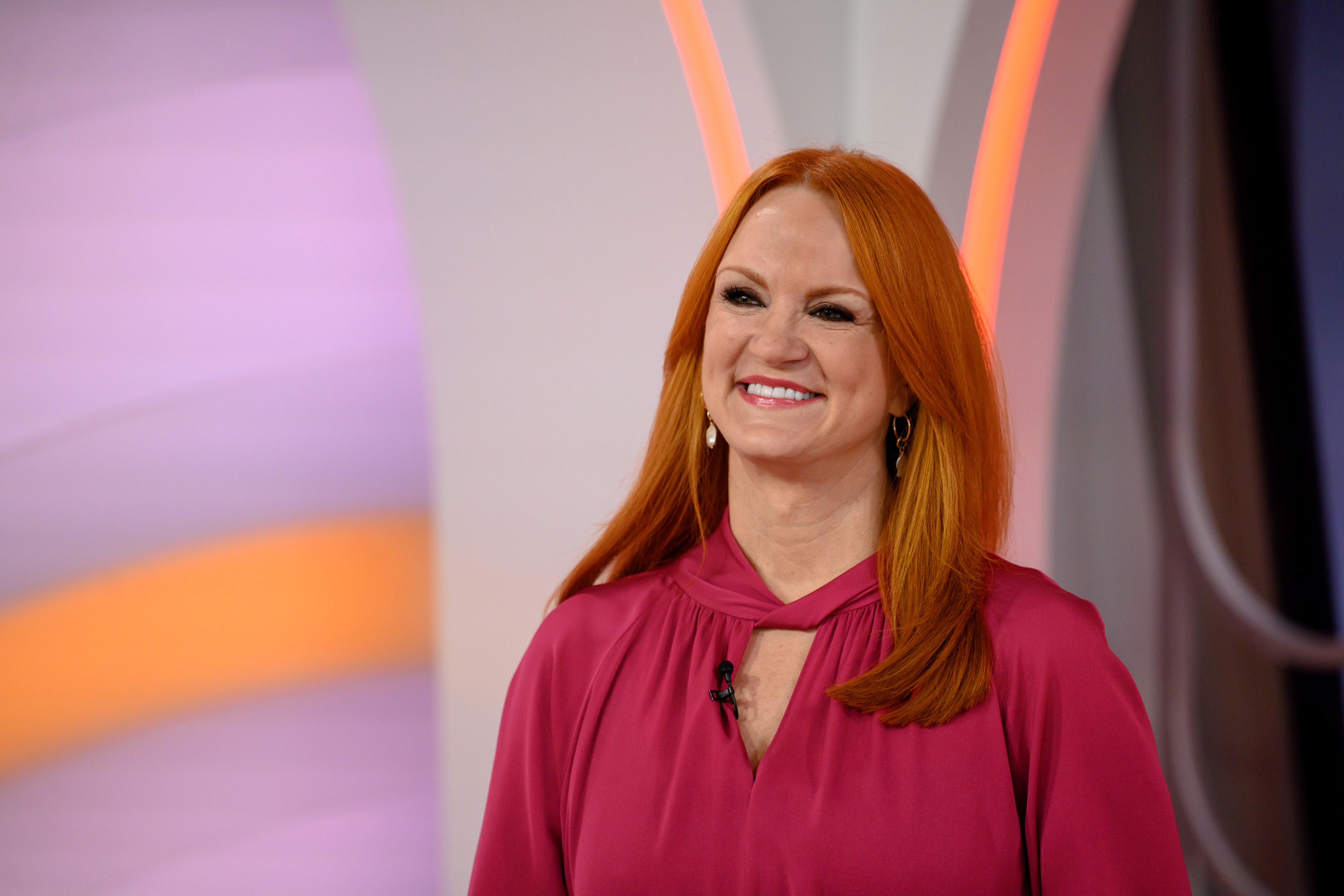 Drummond says her husband is a big fan of her Chicken Fried Steak
On her Pioneer Woman blog, which kicked off the television personality's career, Drummond revealed that the dish is near and dear to her husband Ladd's heart. Considering that Ladd is a cattle rancher, Chicken Fried Steak as a favorite of his makes perfect sense.
Drummond writes that she prepares the recipe for her husband as a treat: "There's nothing special about this dish, except that it's a total miracle. It's chicken fried steak, is what it is. I made it for Marlboro Man last night because I like him, because he drove me all over Kingdom Come this weekend, because he stopped at a gas station each of the 4,322 times I asked him to because I kept drinking iced coffees (TMI?), and because I like him. I think I'll keep him. Make it for someone you like! And plan on keeping."
How to make Ree Drummond's Chicken Fried Steak
In the Food Network video for this recipe, Drummond notes that "Out here on the ranch, I can say without a doubt that it does not get any more cowboy-friendly than Chicken Fried Steak. While we don't eat [this dish] every day, right now is the time that they really need something that sticks to their ribs."
Drummond also explained the recipe's unusual name: "The reason this is called Chicken Fried Steak is, it has a breading on it that resembles fried chicken. It's kind of confusing to people who aren't familiar with the dish. They want to know where the chicken is." The full recipe, video, and reviews can be found on Food Network's site.
Cube steak is seasoned with salt and pepper, dredged in flour seasoned with cayenne pepper, paprika, and salt, and then coated with an egg and milk mixture. Once it's "heavily breaded," it's placed into a pan with a half-cup of vegetable oil. Drummond notes each steak needs to cook for "about two to two and a half minutes per side until they're nice and golden."
A velvety gravy consisting of flour, whole milk ("Whole milk please; you can't make gravy with skim milk, guys, I'm sorry"), salt, and pepper is whisked in the pan the steaks were prepared in. "Basically, you want to add enough flour into the pan that the mixture is more of a paste and doesn't have that greasy, oily appearance," the Pioneer Woman star explained. The "little bits of flavor that were in the bottom of the pan" give the gravy its deliciousness.
Drummond's Chicken Fried Steak is a hit on Food Network's website
With nearly 400 multiple-star reviews, the Food Network star's recipe is one of her most top-rated by fans on the site.
While the steak itself is a comfort food masterpiece, many fans were particularly enamored with the cook's gravy.
"I made this tonight and omg it was so good, was a little hesitant about the gravy but that was almost the best part of the whole meal," one home cook said.
Another fan added, "It doesn't have a ton of complex flavors but when you get that gravy right it's spot on!"