'The Pioneer Woman' Star Ree Drummond's Low-Effort Lasagna Is 'Totally Cheating'
Food Network personality Ree Drummond shares her 'Pioneer Woman' secret to getting lasagna done with 'low effort' and it's a weeknight dream!
If you're hankering for a delicious lasagna casserole but don't have the time during the week, Food Network star Ree Drummond's Low-Effort Lasagna is the perfect recipe.
The name of the recipe says it all, and The Pioneer Woman personality adds that she does a bit of "cheating" to achieve the end result. And it's perfectly OK.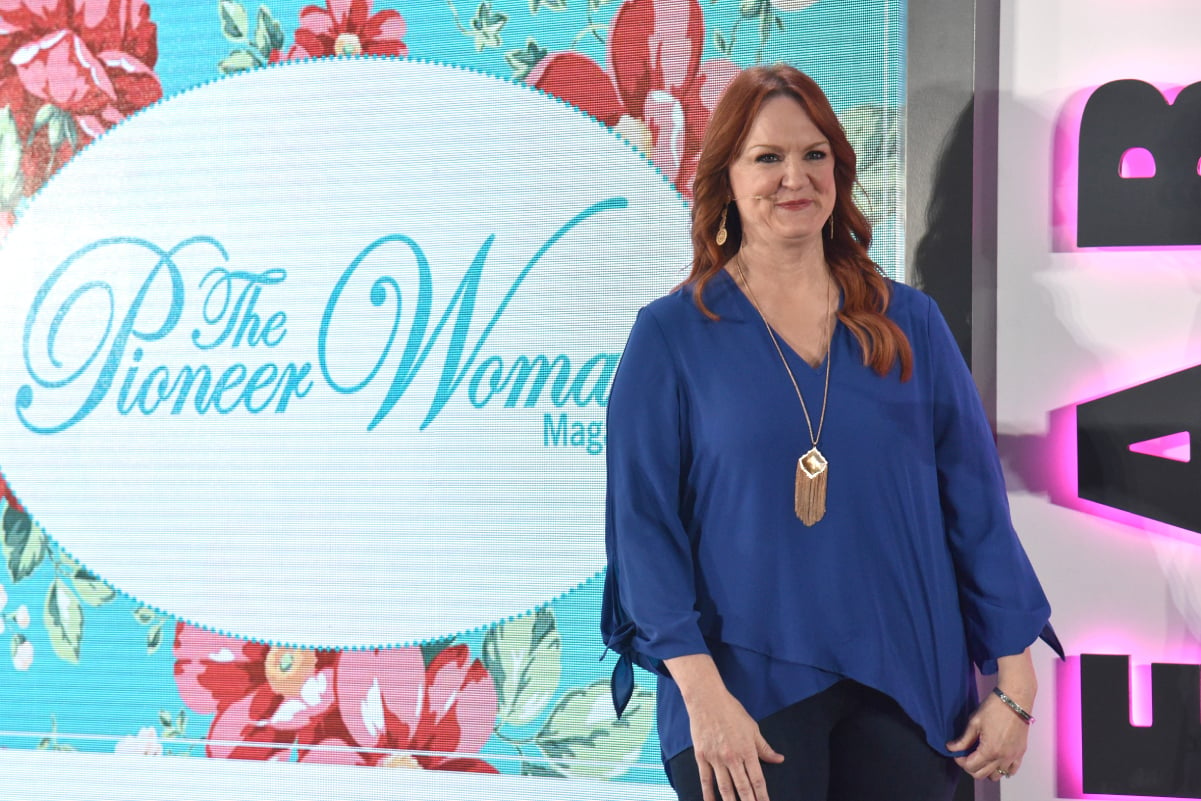 Drummond says her Low-Effort Lasagna is 'pretty darn amazing'
In her cookbook The Pioneer Woman Cooks Super Easy, Drummond explained that she came up with this recipe, as many a busy mother does, out of necessity. With her small crowd to feed quickly, this inspired dish got the job done.
"I originally created this recipe when I had promised my boys lasagna and I had less than an hour to pull it off because I had procrastinated by watching TikTok videos …I mean by being absorbed in yet another Dostoevsky novel," Drummond quipped.
The beauty of this dish, she said, was it all came together "right in the pan with zero effort whatsoever." It was altogether so easy that she admits she "laughed as I made it the first time."
The recipe, Drummond added, has become a family favorite: "Fast-forward … I've made this probably 10 times since. It's totally cheating, and while it probably isn't as over-the-top fabulous as a from-scratch lasagna, it's pretty darn amazing considering how fast it comes together. Try it! You'll laugh and you'll adore it."
Ree Drummond's lasagna is 'cheating' for a good reason
The culinary personality's dish is largely a "cutting corners" kind of casserole because most of the ingredients are packaged and ready-to-use products. If you're in a rush to make dinner, it works.
Drummond uses jarred marinara sauce, no-boil lasagna noodles, ricotta cheese, jarred pesto sauce, mozzarella cheese, packaged precooked crumbled sausage (she recommends Jimmy Dean brand), frozen meatballs, garlic powder, red pepper flakes, Parmesan cheese, and fresh parsley.
You can find the complete recipe in Ree Drummond's cookbook, The Pioneer Woman Cooks Super Easy.
The Food Network star's recent cookbook is all about saving home cooks time
The mother of four noted in her cookbook that being in the kitchen during the start of the pandemic had her "hovering on the edge of exasperation."
With all those mouths to feed waiting to see what was going to come out of the kitchen next, it's no wonder Drummond began giving herself "permission to chill out. To use more frozen bread dough as pizza crust. To switch to frozen mixed veggies for casseroles rather than finely dice them myself. To save the step of cooking rice and opt for the microwave version instead."
And now she adds, she's hooked on that "peaceful, easy feeling that took over my cooking life," although she is quick to point out that she still makes sure "the majority of my meals are made with good from-scratch ingredients. I just work in way more easy substitutes now than I have in the past. And I like it."