'The Pioneer Woman' Star Ree Drummond's Spinach Artichoke Chicken Comes Together in Under 30 Minutes
Count on Food Network star Ree Drummond to equip her fans with quick and easy recipes that serve double-duty as crowd-pleasers. Enter The Pioneer Woman star's Spinach Artichoke Chicken, a saucy, satisfying dish that will have everyone asking for seconds.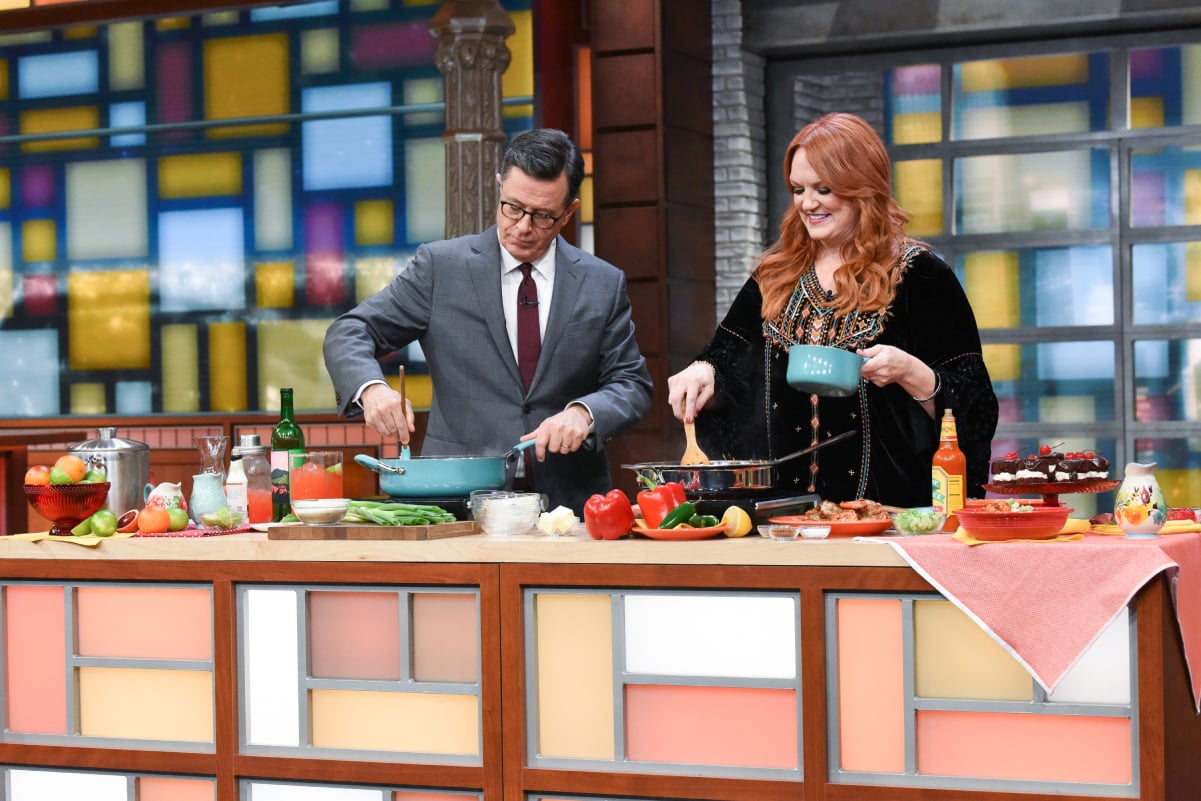 Drummond's chicken recipe is her tribute to artichoke dip
The Food Network host shared in the video for this recipe that "one thing you should know about me is that I love spinach artichoke dip. It is a weakness of mine, it is all I want in life."
With that in mind, this recipe naturally is bursting with all of the flavors of the beloved appetizer: onion, garlic, artichokes, white wine, heavy cream, Parmesan cheese, Pimientos, spinach, and lemon.
The best part is that it all comes together in one pan, a true weeknight dinner dream.
Get the full recipe on Food Network's site.
'The Pioneer Woman' star's dish uses thin-sliced chicken for a speedy meal
This recipe can be served, Drummond says, with whatever you like: "Bread or salad or pasta or rice, anything you want to serve on the side is fine."
The TV culinary host uses thin chicken cutlets for good reason. "They cook really fast, so if you're into really fast cooking, … which we are these days, aren't we, gang?," Drummond said to her daughter Alex, her camera operator for the segment.
"When we decide we're hungry, we want to eat 17 seconds later, so we can't have these great, big chicken breasts that take 17 minutes to cook," she added.
Drummond pointed out that this dish is a great example of her favorite way to cook. Cook up your favorite meat in a skillet, set it aside, and then "use what's left in the pan to make a luscious sauce."
Once the chicken has cooked through, it's plated and chopped onions and garlic are cooked in the same pan. Add the artichokes right from a jar, followed by the white wine, cream, Parmesan cheese, and spinach ("It is a lot but spinach shrinks").
She finishes it off with a squeeze of lemon juice. The chicken is returned to the pan with a sprinkle of freshly torn basil leaves.
Drummond's chicken recipe has lots of devotees
The Pioneer Woman star's recipe was a hit with many home cooks who marveled at how easy it was to make, as well as at its great flavor.
"This was delicious! Easy and quick. Will definitely be making again!," one fan wrote.
Another agreed saying, "It was phenomenal!  My husband loved it too!  Super easy and quick."
One fan vowed to make it part of their regular dinner menu: "This couldn't be any more easy to make and it is beyond delicious!!! Seriously, I think I'm going to have to make this, at least, once a week."
RELATED: 'The Pioneer Woman' Star Ree Drummond's Chicken Fried Steak Is a Favorite with Food Network Fans — And Her Husband