'The Pioneer Woman': Sweetest Things Ree Drummond Said About Her Pets
Ree Drummond loves animals. This isn't too much of a surprise, considering she's surrounded by them all day on the ranch. Here are some of the sweetest things The Pioneer Woman said about her pets.
Ree Drummond says her dogs are part of her family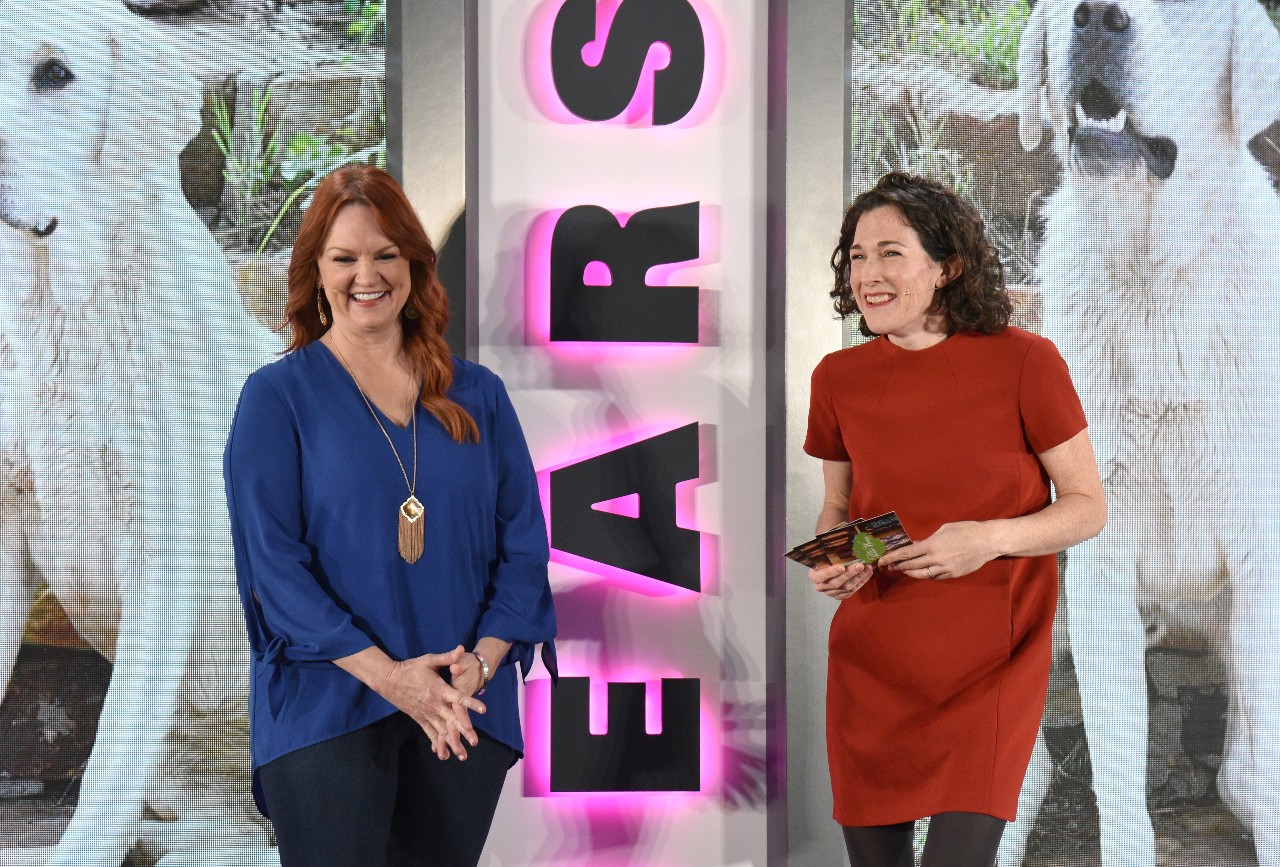 "Making treats for the four-legged members of my family was just such an authentic extension of my business and what I do," Drummond told Fox News. "Because our dogs are really a part of the Drummond family and so they love the treats. They love being official taste testers. That was the fun part for them."
Ree Drummond says her ranch cat is 'the best kitty'
Drummond took to Instagram to celebrate the return of her ranch cat. He spent time on the Drummond ranch for years, disappeared for a few months, and then suddenly reappeared. Drummond describes him as "the best kitty." Here's the message she posted on Instagram after her furry friend returned to the ranch:
I think we've had this cat longer than any of our family pets (ranch horses don't count). Walter may need to fact check me on that. Anyway, for years he lived on our porch (half the time) and our roof (half the time) and he was the best kitty. Then a year and a half ago, he disappeared, and I worried that a country cat fate had befallen him. Didn't see him once for a year. Then a few months ago, we cleaned out our barn (a huge clean-out, it was long overdue) and that same evening, the kitty was back on our porch, fat and happy, as if nothing had happened.
Ree Drummond says she is 'in love' with her ranch horse, L.B.
"I didn't grow up a horsey person," says Drummond on her website. "Not by any stretch. So that fact that I've been in love with L.B. for years says a lot. It's hard to explain to those who haven't spent time around horses (and I certainly didn't understand it during the years I was growing up), but there is something unquestionably spiritual about the magnificent beasts."
Ree Drummond declares her barn cats are the 'very best cats in the world'
Back in 2012, she dedicated a blog post to her barn cats. Drummond wrote about how well-behaved and affectionate they are. She is grateful they don't bite or scratch her when she pets them and. She also mentions how sweet they are to each other. Here's what Drummond said about her cats:
They're affectionate. They're communicative. They lie on their backs and allow me to rub their bellies without instinctively clawing and biting my hand because they're afraid my hand is going to attack their internal organs. I assume that's why most cats don't let people rub their bellies, but I'm not sure. Maybe cats are just ticklish.

Either way, I rub my cats' bellies with impunity. They're sweet to each other. They lick each other's ears. They lick each other's paws. They start purring when anyone starts talking to them. They start purring when anyone looks at them. They sleep together in a yin-yang position. They're always on the porch. They're the two very best cats in the world, I think. (Besides yours, of course.)
Follow Sheiresa Ngo on Twitter.