'The Pioneer Woman': Why Ree and Ladd Drummond Added Horses to the Ranch
The Pioneer Woman Ree Drummond and her husband, Ladd Drummond, manage the day-to-day operations of the Drummond ranch. Part of ranch life involves caring for animals and making sure they have what they need. One of the animals the Drummonds have on the ranch are wild horses. Here's why The Pioneer Woman and Ladd decided to add horses to their ranching operation.
Ree Drummond's scary experience with a wild horse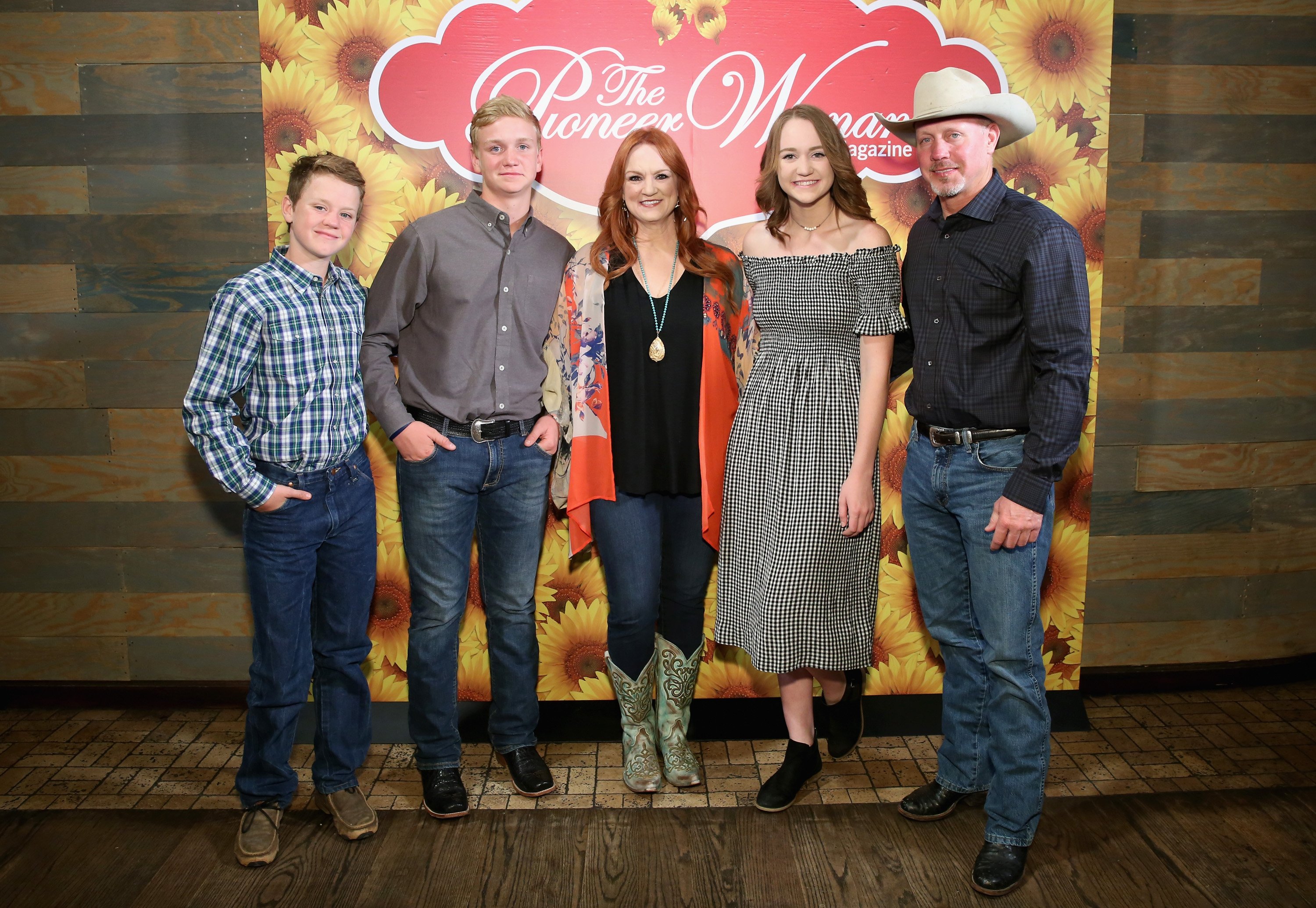 Ree loves the horses on her ranch. However, she recalls a time she had a big scare with a wild horse when she first started dating Ladd. The Accidental Country Girl details her experience in her book Black Heels to Tractor Wheels.
Ree says Ladd invited her to help with ranch work called burning. However, she was nervous because the task required riding a horse. She admits in her book that she's not graceful on a horse. She thought she would be able to assist Ladd while riding in the Jeep, but that turned out to not be an option.
The Food Network star became frightened after almost getting thrown off the horse she was riding. She says she never had an experience like this before, so she wasn't sure what to do. According to Ree, it was the first time in her life she felt afraid of a horse. She says her "life flashed" before her eyes during that terrifying moment. Thankfully, she wasn't hurt, and she decided to give riding another try.
Why Ree and Ladd Drummond added horses to the Drummond ranch
Ladd explained everything there is to know about the Drummond ranch. On The Pioneer Woman website, he talks about this decision to add horses to his ranching operation and how the process works. Ladd says there are three types of animals on the ranch. He oversees the care of cow/calf, yearlings, and wild horses. Back in 2012, he said he was taking care of about 3,400 horses with the help of his brother and his operations.
Ladd says he added wild horses because it helps diversify his ranch operations and adds an additional source of income other than cattle. "In ranching, there aren't many opportunities to diversify your cash flow," says Ladd on The Pioneer Woman site.
In a 2011 article by Oklahoma News on Six, the outlet reports the government pays Ladd $1.30 per horse, per day, which comes out to $1.04 million annually. "Drummond said less than 10% is profit, or close to $100,000," reports the news station. "He has to dedicate seven acres to each horse. He gives them supplemental feedings in the winter and puts out salt and mineral in the summer."
How Ladd Drummond began taking care of wild horses
Ladd says he got involved with taking care of wild horses after contracting with the U.S. government. The horses were gathered from government land in the west, according to Ladd, and they needed help managing the animals.
"They contract with many different ranchers to take care of horses," he says. "In order to be awarded a wild horse contract, you have to have the ability to take care of a minimum of 500 horses and you have to go through a competitive bidding process."
Follow Sheiresa Ngo on Twitter.