'The Pioneer Woman': Why Ree Drummond Changed Her Mom's Biscuit Recipe
Ree Drummond is known for her delicious biscuit recipe. One biscuit recipe she used to make came from her mother. Although The Pioneer Woman enjoys her mother's cooking, she admits she made some updates. Here's what Drummond said about why she decided to alter her mother's biscuit recipe.
Ree Drummond invited her mom to cook with her on 'The Pioneer Woman'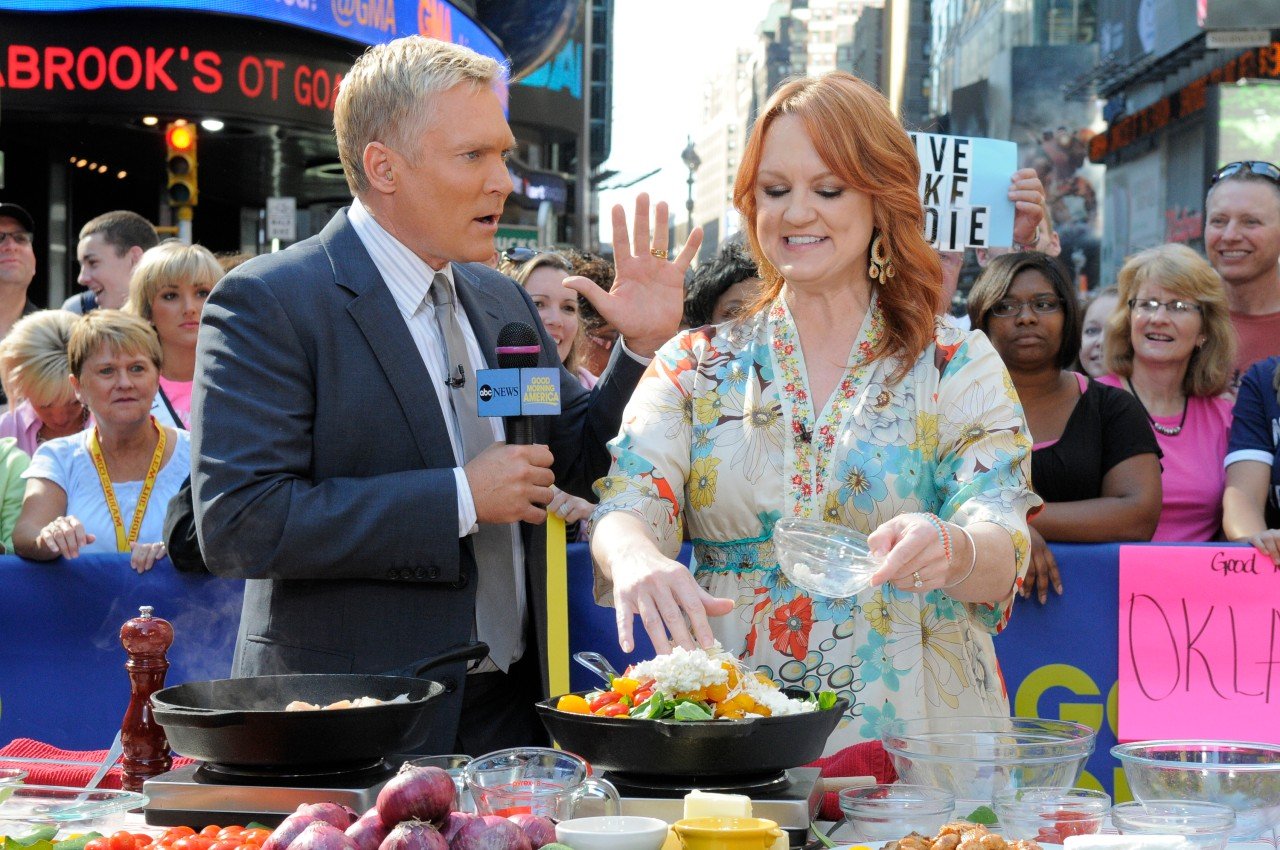 During an interview with Southern Living, Drummond talks about cooking with her mother. She invited her mom to cook with her on an episode of The Pioneer Woman. The timing was perfect because her mother recently moved back to Oklahoma, which is where the Food Network cook resides.
For this episode, Drummond says her mother made some of her favorite dishes. She was so excited to have her mother on the show that she posted a special message on Instagram.
"My mom is on my Food Network show tomorrow!" posted Drummond. "Watch to the end of this video and let me know if you can relate. Nothing like being around your mom! BTW the pizza she makes on the show is the best thing I've ever tasted in my entire life. Yay, Gee!"
Why Ree Drummond changed her mother's biscuit recipe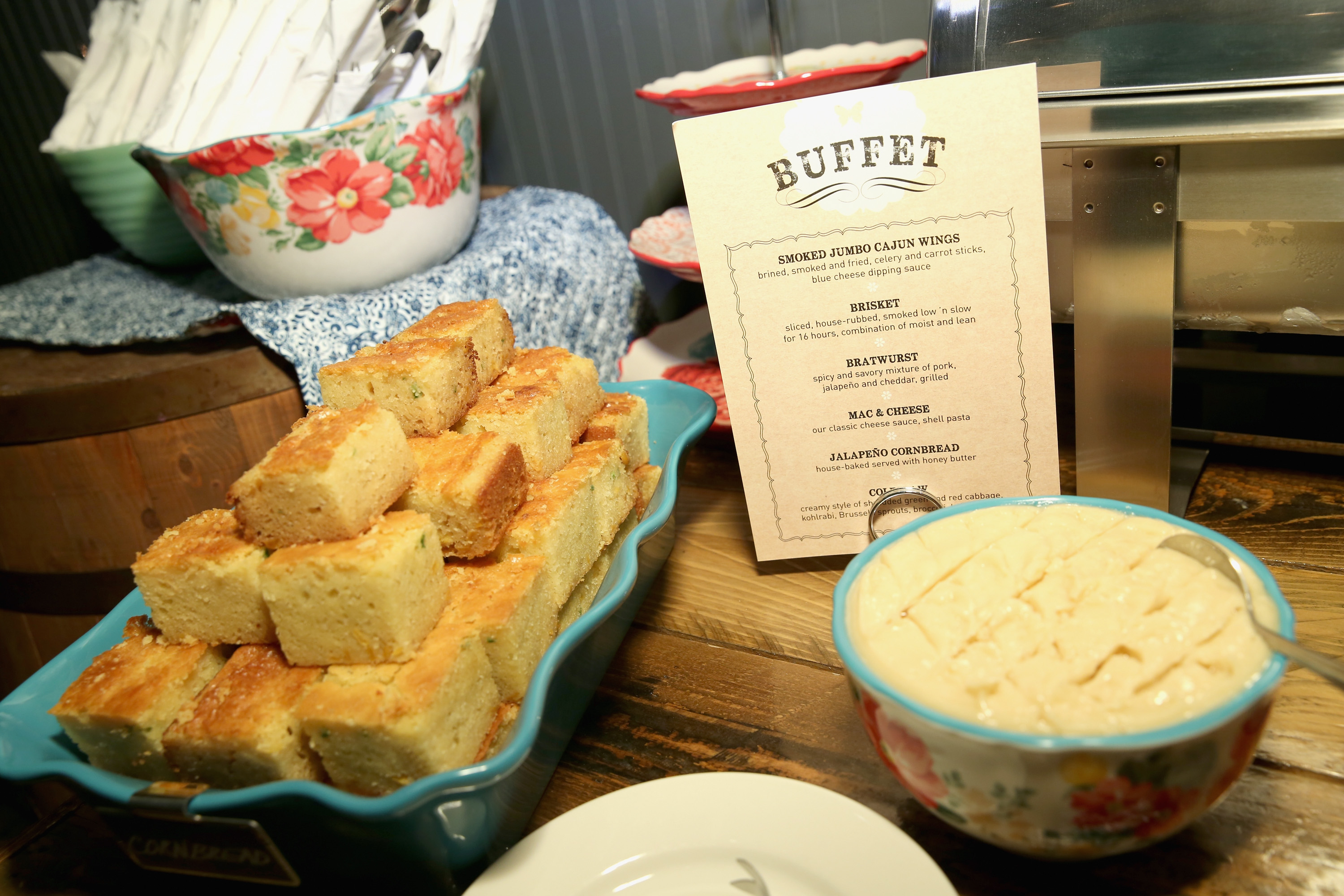 Drummond tells the publication she used to make her mother's biscuit recipe, but she decided to make some changes. She explained to Southern Living why she made the updates.
"Well, I have one that I used to make that my mom made growing up, and it's just a traditional, roll out the dough, cut it with a glass or a biscuit cutter, and it's good," says Drummond. "But now I make a little bit more of a drop biscuit that, (A.) is easier because it skips the step of having to roll; and (B.) it's a little bit better. No disrespect to my mom, but I love the craggy surface of a drop biscuit."
Drummond also says the updated recipe works better with her lifestyle because there are less steps. "You just kind of stir it together and plop it onto a sheet pan and bake without having to go through the step of rolling and cutting," adds Drummond "And in terms of the recipe, I just kept adding more butter until it was right."
Ree Drummond describes the kitchen where she grew up
When asked about the kitchen she grew up in, Drummond describes it as a place where the family gathered for dinner each night. Despite her home being busy, dinnertime was when things slowed down and they ate together.
"I had three siblings and we had a pretty busy house," says Drummond. "My mom cooked dinner, basically every weeknight. And I still remember all of those dinners. Just sitting down. The kitchen had an electric stove with six burners and a microwave that was about the size of my closet. You know, microwaves used to be very large. Our countertops were black formica, which was kind of edgy. And then an entire wall of the island of the hood was cork and so my mom stuck things on there, pictures of us and newspaper clippings, and recipes from her friends."
Ree Drummond says her mother never seemed stressed out in the kitchen
Drummond says having her mother on The Pioneer Woman took her back to her childhood. The experience reminded her of how easy her mother made cooking look. According to Drummond, her mother didn't fuss and fret over preparing meals.
"It reminded me just how effortless cooking was for my mom," says Drummond during her Southern Living interview. "She didn't have culinary training. She just had a natural ease about her in the kitchen. I don't have any memories of my mom stressing out over dinner or being worried about food she was making for a dinner party."
Follow Sheiresa Ngo on Twitter.