'The Price Is Right': Bob Barker's Famous Catchphrase Changed America for the Better
Find out how Bob Barker's catchphrase on 'The Price Is Right' changed the nation.
The Price Is Right is one of America's greatest television game shows, a series that has been on TV for over fifty years. Season after season, The Price Is Right remains a force to be reckoned with, launching a merchandising empire that has become hugely lucrative.
Although Drew Carey is the current host of The Price Is Right, Bob Barker was the host of the series for over thirty years, making a name for himself as one of the all-time great TV game show hosts. Not only were viewers drawn to his charming personality, but he also made an impression with his signature catchphrase, with which he ended every single episode of The Price Is Right. 
When did 'The Price Is Right' debut on television?
The story of The Price Is Right begins in 1956, when the series first debuted on television. During the first few years of its run on TV, it was hosted by Bob Cullen, a popular radio and television personality.
However, in 1972, the series underwent a huge overhaul, both in format and choice of host — and Bob Barker took over.
The format of The Price Is Right has remained consistent ever since. In the show, contestants guess the prices of various items in order to win a cash prize. The show has been so successful that other game shows have often tried to copy it, but nothing has ever quite been able to mimic the overwhelming popularity that The Price Is Right has enjoyed. Much of that success can be attributed to Bob Barker, the show's lovable and always-professional host. 
Bob Barker hosted 'The Price Is Right' for decades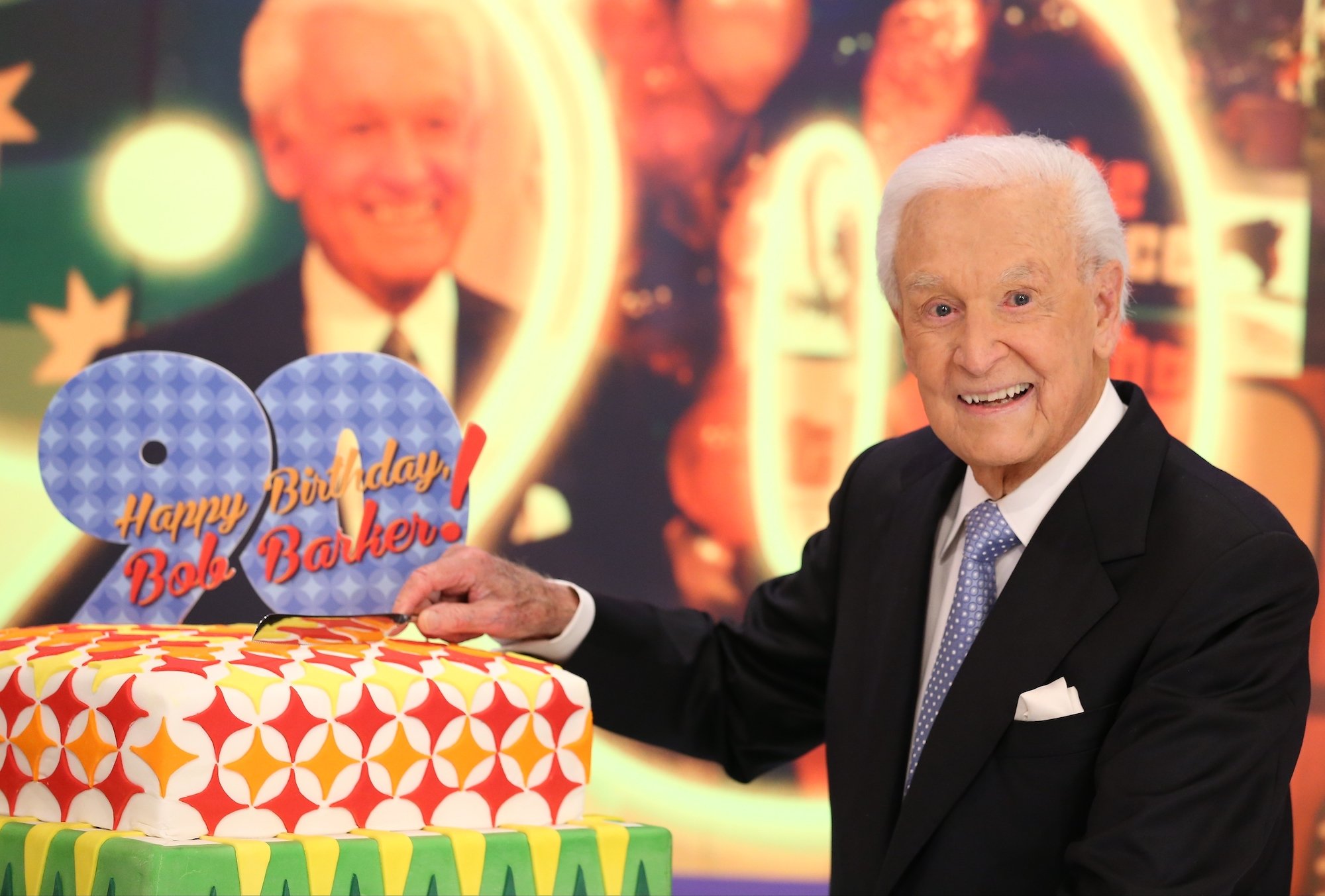 Barker was born in 1923 and trained as a fighter pilot in World War II before finishing college and receiving a degree in Economics. After earning his degree, Barker started pursuing a career in radio, even hosting his very own radio series The Bob Barker Show, in the '50s.
In 1972, Barker had minimal experience in television when he was offered the role of host in the newly-reformatted series The Price Is Right. He accepted, and television history changed forever.
For more than three decades, Barker was the face of The Price Is Right, ushering contestants through each show with humor and charm. Barker retired in 2007, handing over hosting duties to Drew Carey.
He has returned to the show several times as a guest, in 2009 and again in 2013, in honor of his 90th birthday. It seems as though Barker will always be right at home on the set of The Price Is Right. 
The meaning behind Bob Barker's iconic catchphrase
Barker has a lot of other interests in addition to his work in television. He is known to be a strong advocate for animal rights and frequently devotes his time to educating people about responsible pet ownership.
Therefore, it is little surprise that he found a way to integrate his passion for animal rights into his work on The Price Is Right. Starting in 1979, Barker ended each episode of The Price Is Right with the words, "And remember folks, always spay or neuter your pets."
Barker is often credited as one of the driving forces behind the "spay and neuter revolution" that swept the nation throughout the eighties and nineties, a movement that encouraged responsible pet ownership through population control. These days, Barker continues his work with animals, and at the age of ninety-seven, he has barely slowed down at all.