'The Price Is Right': The Contestant Who Became a Game Show Icon in Her Own Right
In The Price Is Right's almost 50-year history, there have been decidedly unforgettable moments on the game show.
One such moment on the classic program was something in the category of a solar eclipse, of worlds colliding – or perhaps just a really nifty coincidence in game show history.
It took place in 1980 when a contestant caught the eye of Bob Barker and the crew. Just a few years later, she eventually surpassed the popular host in the game show stratosphere, becoming a legend herself.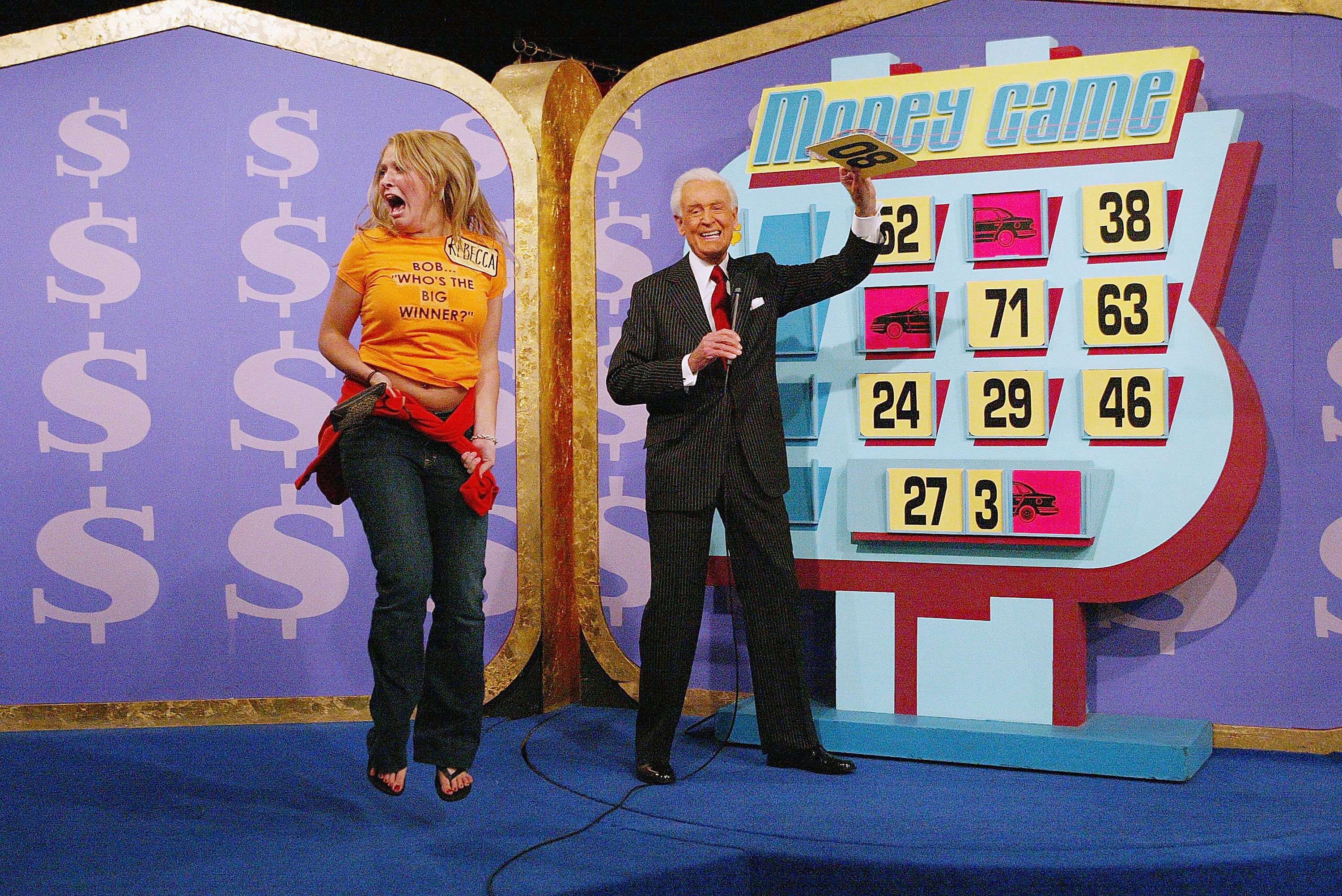 Vanna White's appearance on 'The Price Is Right'
In 1980, a 23-year-old Vanna White appeared as a contestant on the price-guessing show, only two years before she was hired as letter-turner on competing game show, Wheel of Fortune.
She turned the heads, noticeably, of the backstage crew.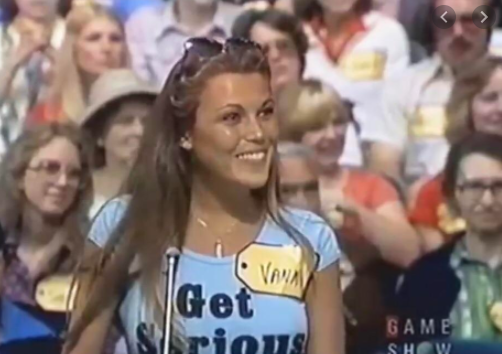 RELATED: 'Wheel of Fortune': Vanna White Swears by Her Tried-and-True Diet and Exercise Routine
"Vanna White was a contestant on The Price Is Right," Bob Barker told the Television Academy Foundation in 2000. "I remember, she came down, she was wearing a T-shirt that said 'Get Serious.' I was waiting to be introduced and they have a monitor right there by where I'm standing…I can't see it, but the stagehands were all around and they could see it."
"This one guy looked up and said, 'Man, look at that gal! I'm gettin' serious!,'" Barker recollected with a laugh.
Barker went on to explain that, while White did make it to the front, she didn't get a chance to play on the game show.
"[White] didn't get out of Contestants' Row; she didn't get to play any games." He added, tongue in cheek, "Whatever became of her?"
How Vanna White got the job on 'Wheel of Fortune'
Clearly, White's ability to turn heads continued after her appearance on The Price Is Right. She described to Fox News in 2017 the moment when she met Wheel of Fortune creator Merv Griffin's aide and her career began to fall into place.
"Back in 1982," she reminisced, "I went to a taping of Dance Fever, which was one of Merv Griffin's shows. Janet Jones, who's now Janet Gretzky, was one of the dancers. She introduced me to Merv's right-hand man… He gave me his card and said, 'Call me on October 5th and if we haven't made a decision, you can come in and audition.'"
White made sure to follow his directions precisely.
"So 10 a.m. on October 5th I called him," she recalled. "He tells me, 'Come on in and audition.' I was probably the last one that they saw. They narrowed it down to me and one other girl, who happened to be a very good friend of mine, who's now a successful writer."
"I found out I got it the day before Thanksgiving 1982 and it was one of the happiest days of my life. I was sitting in my apartment when I suddenly got a phone call [and] think I literally screamed out loud."
RELATED: Are 'Jeopardy!' Host Alex Trebek and 'Wheel Of Fortune' Host Pat Sajak Friends? Kind Of.