'The Price Is Right': The Staggering Amount Host Drew Carey Makes Per Episode
Find out how much 'The Price Is Right' host earns for each episode of the classic game show.
Now the host of the legendary The Price Is Right for almost thirteen years, Drew Carey has become as much of a fixture on the classic game show as his predecessor, Bob Barker.
Find out how much Drew Carey earns for each episode.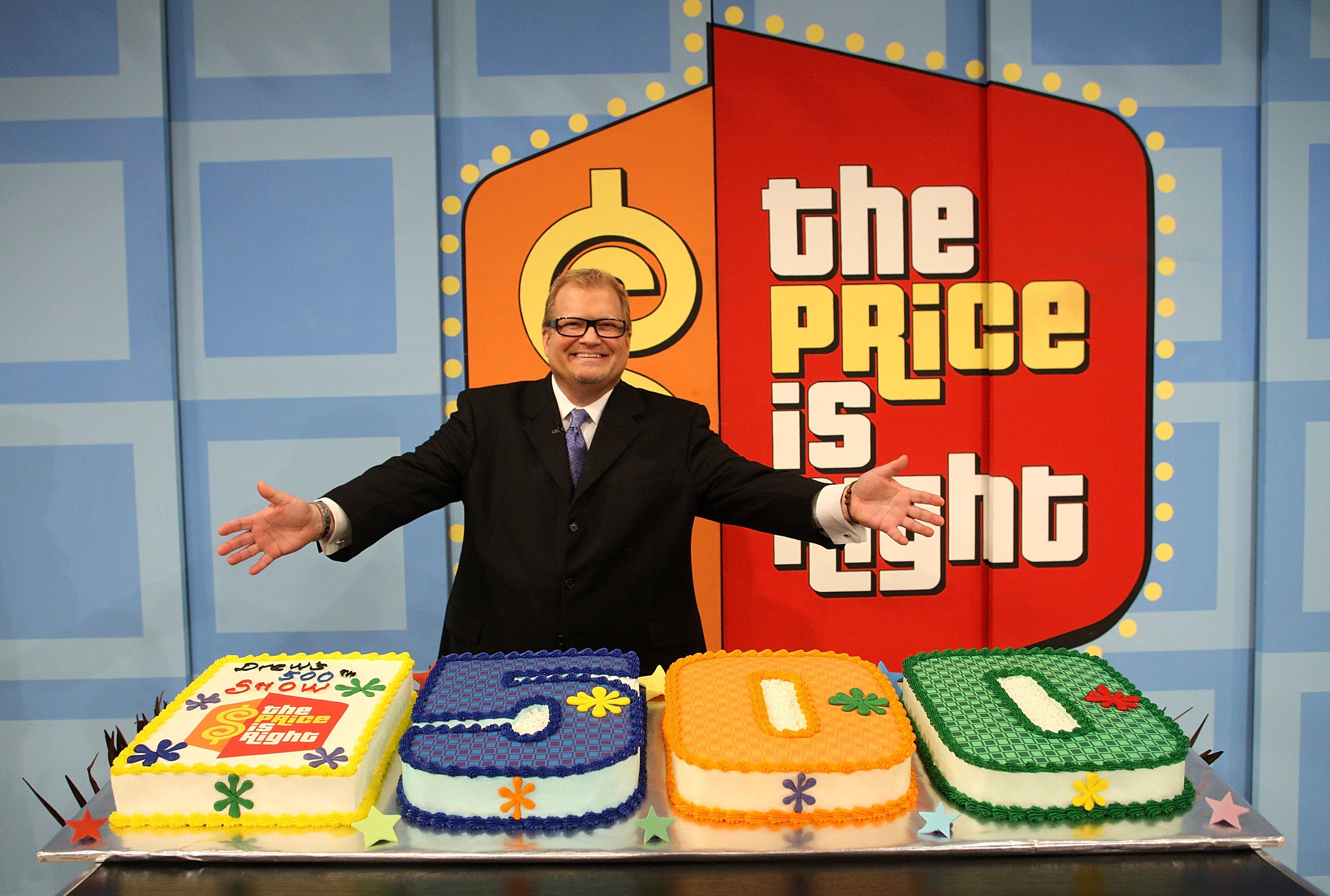 How Carey ended up on 'The Price Is Right'
When Bob Barker announced his retirement in 2007, CBS began searching for a new replacement, which wasn't easy considering the then-83-year-old had been a staple on the game show since 1972. Barker was a hard habit for viewers to break.
Enter Carey, who had been hosting another game show for CBS, The Power of 10.
EW reported that year that the 62-year-old made the big announcement of his new hosting duties on an appearance on The Late Show With David Letterman.
"They [CBS] approached me right after the pilot for Power of 10, and I said, 'No,"' Carey explained to Letterman. "Then they called me a month later…I met with them and stuff, and we've been negotiating ever since. Couldn't say anything, but during your Harry Potter bit — honestly, it was like 15 minutes ago — they called me. It's a done deal. I'm the new host of The Price Is Right."
'The Price Is Right' stopped filming in February due to Carey's ex-fiancée's death
In February 2020, the game show halted production after it was reported that Carey's ex-fiancée, Amie Harwick, 38, had died after falling off a balcony following an alleged assault by an ex-boyfriend. Carey, understandably, was distraught to learn the news.
The host issued a statement at that time, saying "Amie and I had a love that people are lucky to have once in a lifetime," he said. "She was a positive force in the world, a tireless and unapologetic champion for women, and passionate about her work as a therapist. I am overcome with grief. I would like to thank you in advance for giving myself and everyone who loved Amie privacy while we try to work through this tragic situation."
What Carey earns per episode
According to Celebrity Net Worth, Carey is worth $165 million and earns "an inflation-adjusted equivalent of $1 million per episode."
Recently, Carey explained to a local CBS station in May 2020 how the show has transformed his life.
"I was kind of semi-retired and I wasn't on Whose Line Is It Anyway or The Drew Carey Show anymore," said Carey. "I was just going to do small projects here and there that I thought were interesting and fun. I wasn't looking for any kind of career thing anymore. I was going to live off the money I made and I was in a pretty good spot. The Price Is Right came along and stole my heart and now I can't imagine doing anything else."