The Primary Actors Rumored For Beta Ray Bill in 'Thor: Love and Thunder'
Thor: Love and Thunder is shaping up to be one of the most highly-anticipated Marvel Cinematic Universe Phase 4 installments. Not only will the God of Thunder likely bid the landscape farewell — leaving Jane Foster's Mighty Thor to take his place — but a fan-favorite character is also rumored to be joining the movie.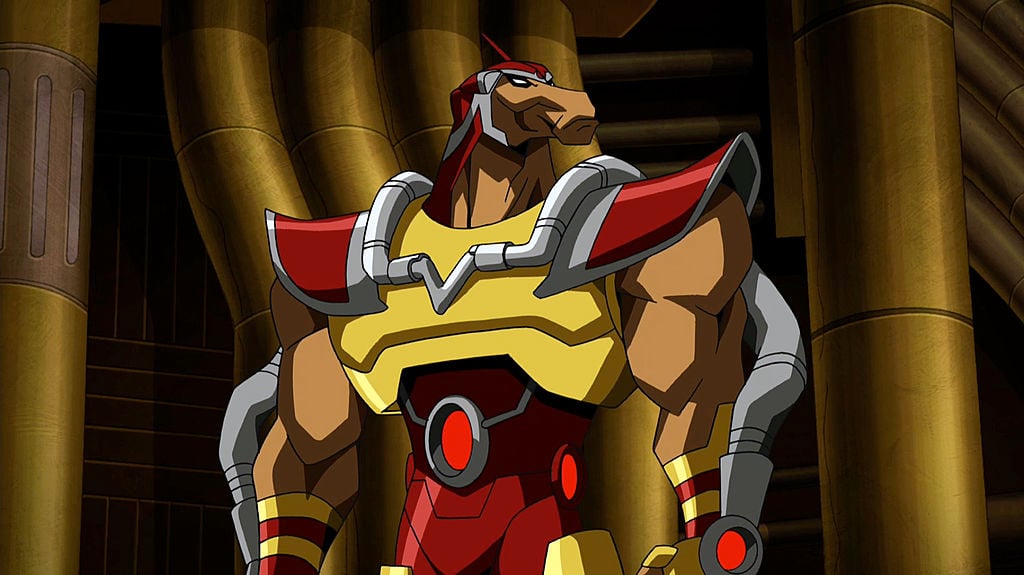 While director Taika Waititi has not confirmed Beta Ray Bill's significance to the upcoming movie, he has not denied the character's rumored presence either. Fans have been quick to assume that the character will debut, even if at the tale end for latter narrative purposes. He may make an end-credits scene appearance, signaling a future role in the landscape at large, or play a primary or secondary villain (turned hero if depicted canonically). Yet, who are the actors rumored to be taking on the role? 
1. Christian Bale will play a villain in 'Thor: Love and Thunder.' Is Beta Ray Bill a villain?
Christian Bale will reportedly take on a villain in Thor: Love and Thunder. In the comics, Beta Ray Bill starts out as a villain; he appears to be a baddie upon his introduction in The Mighty Thor #337. In the comics, Thor and Beta Ray Bill's first interaction is one involving combat, and Beta Ray Bill defeats Thor. 
Not only does Beta Ray Bill defeat Thor in a fight, Beta Ray Bill is able to wield Thor's hammer during the combat, proving that he is worthy of Mjolnir…and also that he is not one to be mistaken for a villainous threat (more like a heroic force to be reckoned with). 
RELATED: Evidence Suggests Christian Bale Will Play Gorr the God Butcher in 'Thor: Love and Thunder'
Though Valkyrie actress Tessa Thompson confirmed that Christian Bale would join the MCU as a villain, one shouldn't put it past her, Waititi or Feige to throw MCU fans for a loop, allowing Bale to be a villain for a moment or two before segueing into his more heroic, albeit unorthodox narrative. Thus, Christian Bale is still an option for the part. Yet, he's not the only name on the table. And, he could be more likely to play a one-and-done baddie, as is often the case when the MCU snags major actors for villainous roles.
2. Liam Hemsworth could join his brother in the MCU 
According to past reports from We Got This Covered (WGTC), Marvel Studios is eyeing Chris Hemsworth's younger brother, Liam Hemsworth, for a major role alongside the God of Thunder. Liam Hemsworth is well-known for his starring role in The Hunger Games as Gale Hawthorne, yet he has also appeared in Killerman, The Last Song, Isn't It Romantic, Paranoia, Independence Day: Resurgence, and more. 
RELATED: Liam Hemsworth to Join His Brother Chris Hemsworth in the MCU?
While Liam Hemsworth boasts a diverse portfolio, several of his major roles fall under the action/sci-fi/fantasy umbrella, making him a perfect pick for the MCU. And, considering the brotherly dynamic that Beta Ray Bill and Thor go onto boast, what better than snagging Chris Hemsworth's actual brother for the part? 
WGTC relied on the same sources who knew Paramount was rebooting Transformers and that National Treasure 3 was on the horizon when reporting the news that Liam Hemsworth could play Beta Ray Bill. What would be a better, more apropos way to send off an actor and a character who has worked to define the landscape since its early years? Especially if Liam Hemsworth will have a presence in later installments; fans would see the older brother passing the torch to his younger brother — on and off the screen.