'The Prom': Are Ariana Grande and Awkwafina In the Netflix Movie?
Ariana Grande and Awkwafina fans were left wondering what happened to their favorite stars in the new Netflix musical The Prom.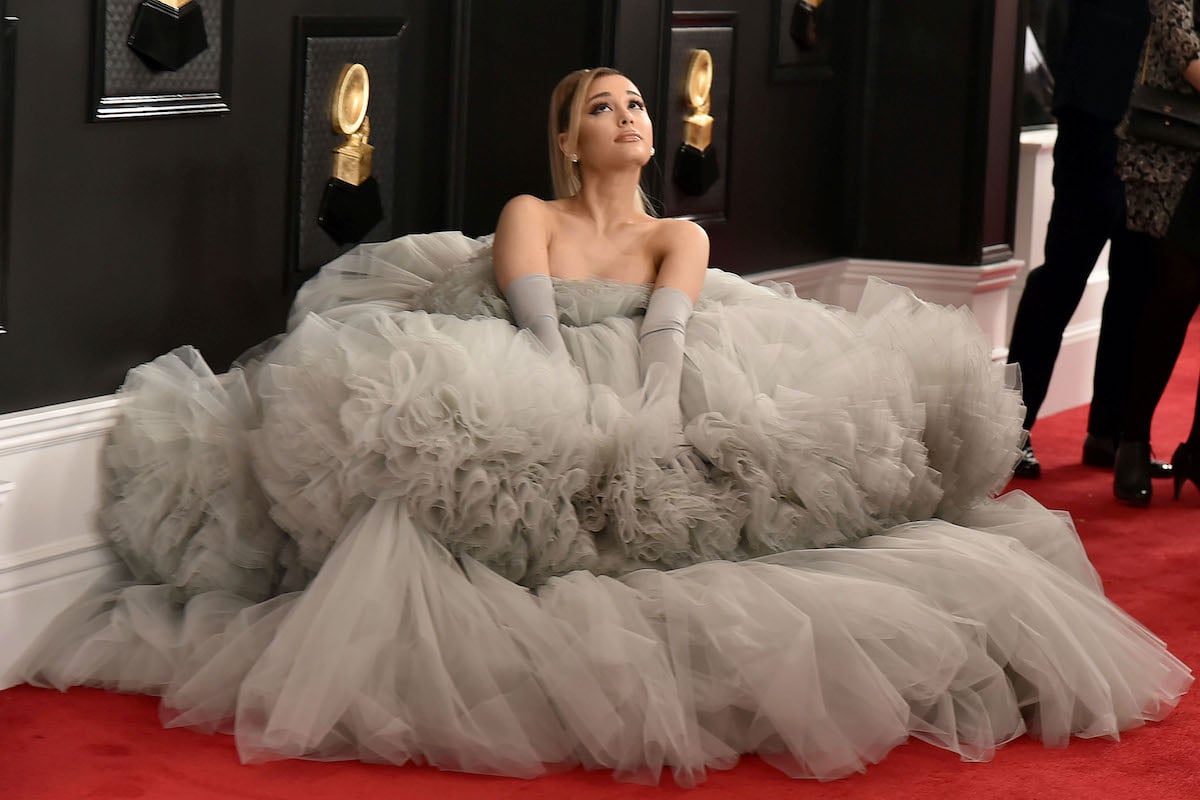 Google shows that Grande and Awkwafina both starred in The Prom, but alas, neither appeared in the movie. Awkwafina was excited for her role as publicist Ms. Sheldon.
"It's like a dream come true," she said, Inquirer reports. "Yes, I am going to be a publicist! "I was a bit of a musical freak growing up." She added that she was "one of those show tunes kids" who"loved Rent" and "Oklahoma." She also saw "Kiss Me, Kate eight times." Unfortunately for fans, Awkwafina ultimately did not appear in the film.
Ariana Grande was supposed to be 'Alyssa' in 'The Prom'
Grande was allegedly supposed to take on the role of Alyssa, the popular girl in high school with a secret. However, she backed out of being in the film due to conflicts with her Sweetener tour schedule, Billboard reports. Filming began in December 2019, months before the pandemic hit the United States.
While she did not appear in The Prom, Grande still has a treat for fans on Netflix. The streaming service shared a teaser for her upcoming Sweetener tour film, Excuse Me, I Love You, which goes live on Dec. 21, Billboard reports.
RELATED: Is an Ariana Grande Sweetener World Tour Movie Coming to Netflix?
Grande will also appear alongside Meryl Streep, who played Dee Dee Allen in The Prom. Grande joins a star-studded cast in Adam McKay's Don't Look Up. Streep takes on the role of the President of the United States who is being warned that an asteroid is going to collide with Earth. The film also includes stars like Jennifer Lawrence, Timothée Chalamet, Leonardo DiCaprio, Tyler Perry, and more.
Ariana DeBose nailed the role of 'Alyssa'
Another "Ariana" stepped into the role of Alyssa, which ended up being perfectly cast. Broadway star Ariana DeBose, known for her work in Hamilton, became Alyssa, the popular cheerleader who planned to come out as a lesbian in the film.
Tension builds in The Prom as Alyssa carries her secret, hiding it from her mother. Her mother, played by Kerry Washington led the charge to have prom canceled when high school student, Emma wants to take another female student to the prom.
RELATED: 'The Prom' Review: A Party That Packs a Punch
DeBose recounted her own coming out story. "When the truth needs to come out, it's just like a word vomit: You can't hold it in anymore," she told USA Today. Her mother was supportive. "I was 11 years old. I was like, 'Mom, I think I could like boys and girls," she shared.
She added, "'I just really like humans.' And she said, 'OK. Cool.' That was it. And I realized how lucky I am to have had that experience because that is not the norm." 
The Prom is currently streaming on Netflix and in select theaters.