From 'The Prom' to 'West Side Story' — Here Are All of the Musical Movies Available for Streaming on Netflix During December 2020
Fans will have to wait a little longer for the premiere of In the Heights and West Side Story. However, there's one new movie musical still coming to Netflix during December. Here's what we know about some of the musicals currently available for binge-watching on this streaming platform.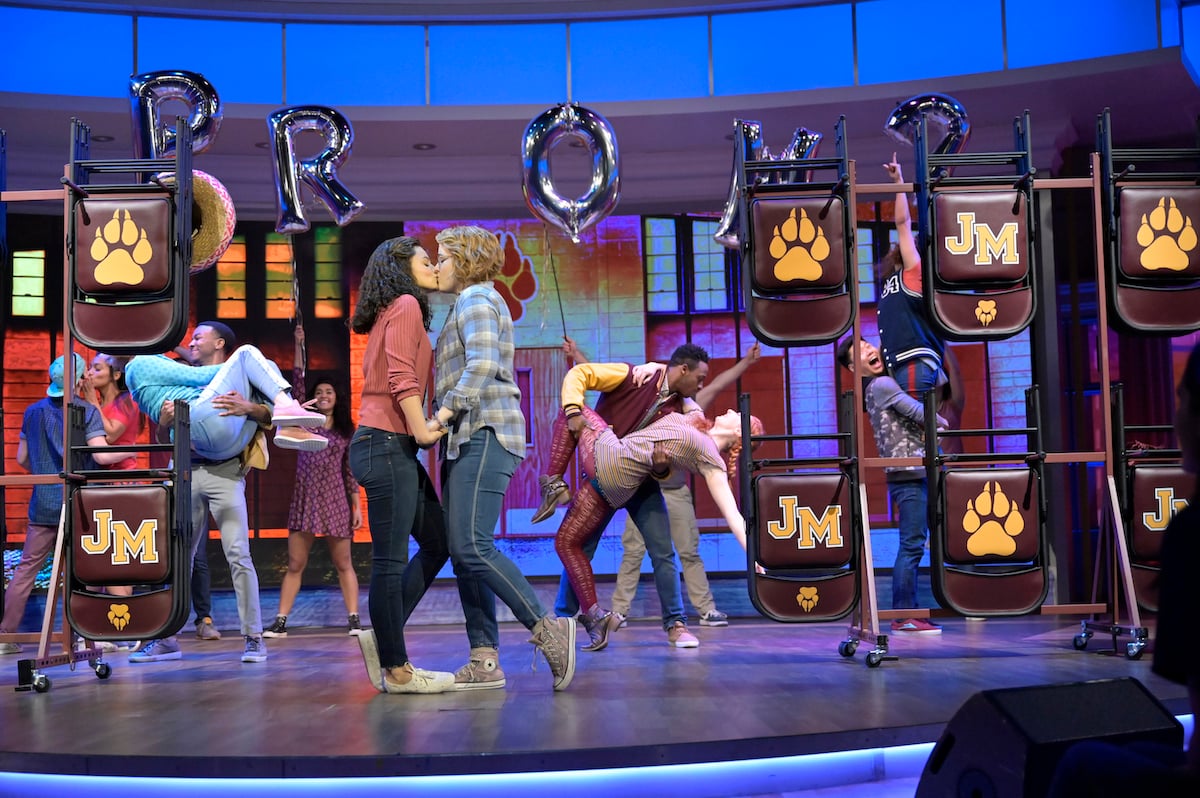 Netflix releases its original movie musical, 'The Prom,' during December 2020
Broadway may still be closed due to social distancing precautions, but one Tony award-nominated musical is coming to Netflix's streaming library. Or at least, one adaptation of the same title, The Prom.
This movie musical features a star-studded cast, including James Corden and Meryl Streep. It's created by the same mastermind behind American Horror Story, The Politician, and Glee, Ryan Murphy, and premieres on Netflix on Dec. 11, 2020.
"The Prom is one of the most uplifting, heartfelt and special musicals I have ever seen on Broadway. It's truly an original that celebrates the underdog and says in a loving spectacular way that LGBTQ rights are human rights. I feel a special connection to it because it's set in Indiana, and that's where I grew up, too," Murphy wrote on Instagram.
'Grease' is currently available on Netflix
This 1978 release is a favorite amongst many in the musical theater world. Grease tells the story of one couple who had the summer of their lives. However, everything changes when they go back to school. Will their romance be approved by the other high school cliques? 
Taking place in the 1950s, this movie adaptation features iconic and beloved songs like "You're the One That I Want" and "Summer Nights." Grease is available for streaming with a subscription to Netflix.
The original 'West Side Story' is available for streaming
Stephen Spielberg's adaptation of West Side Story was originally slated for a December 2020 theatrical release, reintroducing the world to Tony and Maria. Due to the coronavirus (COVID-19) pandemic and safety precautions, the premiere date has been moved to Dec. 10, 2021.
As a result, some fans are turning to the streaming platform, Netflix, where the original version of this movie musical is available for streaming. West Side Story tells the story of two rival gangs in New York City and a couple of star-crossed lovers who go against the crowd to be together. 
'Les Misérables,' 'The Producers,' and 'Mary Poppins Returns' are available for binge-watching
There are a number of other musical movies and adaptations listed on Netflix. That includes Disney movies like The Princess and the Frog as well as the sequel to Mary Poppins featuring Lin-Manuel Miranda and Emily Blunt, Mary Poppins Returns.
The remake of The Producers, featuring Nathan Lane, Will Ferrell, and Matthew Broderick is available. There's also the award-winning movie musical, Les Misérables, which earned Anne Hathaway the Academy Award for Best Supporting Actress and Hugh Jackman the Golden Globe Award for Best Actor – Motion Picture Musical or Comedy.
The Prom debuts on this streaming platform on Dec. 11, 2020. To learn more about Netflix and to subscribe, visit their website.