'The Pursuit of Love' Review: A Sparkling Period Piece
Are you a "bolter" or a "sticker"? Those are the two options for the women of The Pursuit of Love, Emily's Mortimer's fizzy, fun adaptation of Nancy Mitford's best-selling 1945 novel of the same name. It's the story of two friends, the ultra-romantic Linda Radlett (Lily James) and her more reserved cousin Fanny Logan (Emily Beecham), and their adventures in life and love in the years before and during World War II. The visually lush three-part series (currently streaming on Amazon Prime Video) goes down as easy as a Champagne cocktail, though it strikes a sometimes awkward balance between comedy and more serious drama. 
'The Pursuit of Love' isn't a stuffy period piece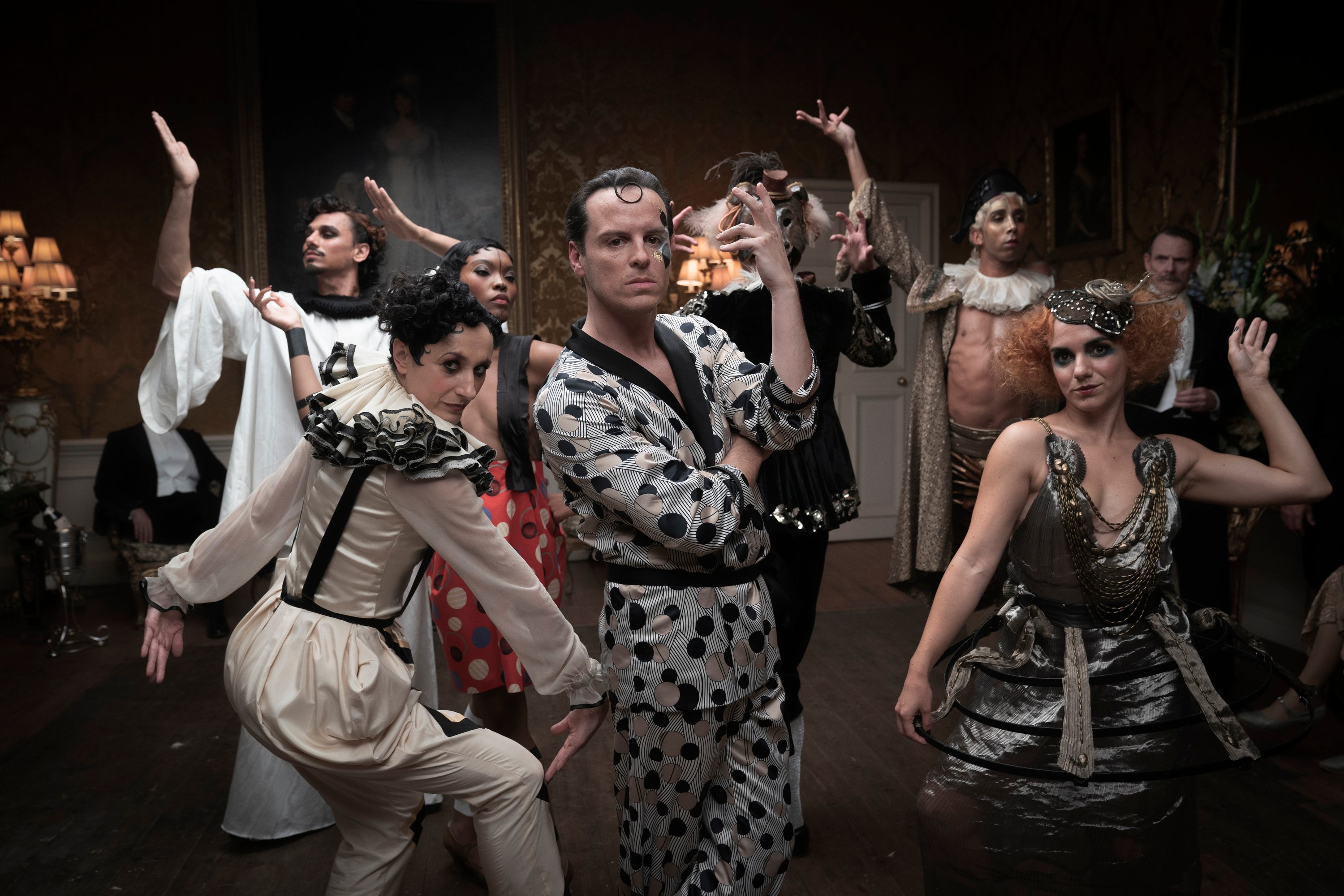 The Pursuit of Love falls in with the recent trend toward modern twists on period dramas (Dickinson, The Great.) It also recalls Sofia Coppola's Marie Antoinette and The Virgin Suicides in the way it leans into its girlishness. That's especially the case in the first episode, when Linda and Fanny are restless, bored teenagers whiling away the hours at the Radlett family's estate of Alconleigh.  
"We're trapped," Linda moans before imagining that the Prince of Wales will rescue her from her prison. Fanny, on the other hand, has a crush on a "fat, red-faced middle-aged farmer." 
"Even then, Linda's fantasies were altogether more ambitious and dangerous than mine," Fanny, who narrates the series, observes. 
Linda might be dramatic, but she is not imagining her plight. Her father, Fanny's Uncle Matthew (Dominic West), is an eccentric and sometimes violent xenophobe. He hates "Huns, frogs, Americans, Catholics, and all other foreigners," as well as "educated females," especially Fanny. His approach to parenting mostly involves bullying his children and occasionally chasing them with his hounds.  
Fortunately for Linda, salvation arrives in the form of Lord Merlin, the Radletts' charming, bohemian neighbor. Played by a standout Andrew Scott (aka Fleabag's "hot priest"), he makes a dramatic entrance in a dance sequence set to the tune of T. Rex's "Dandy in the Underworld." (Sleater-Kinney, New Order, Le Tigre, and John Cale also make appearances on the anachronistic soundtrack.) Merlin steps in as Linda's mentor, giving her the education she otherwise lacks.
A story of female friendship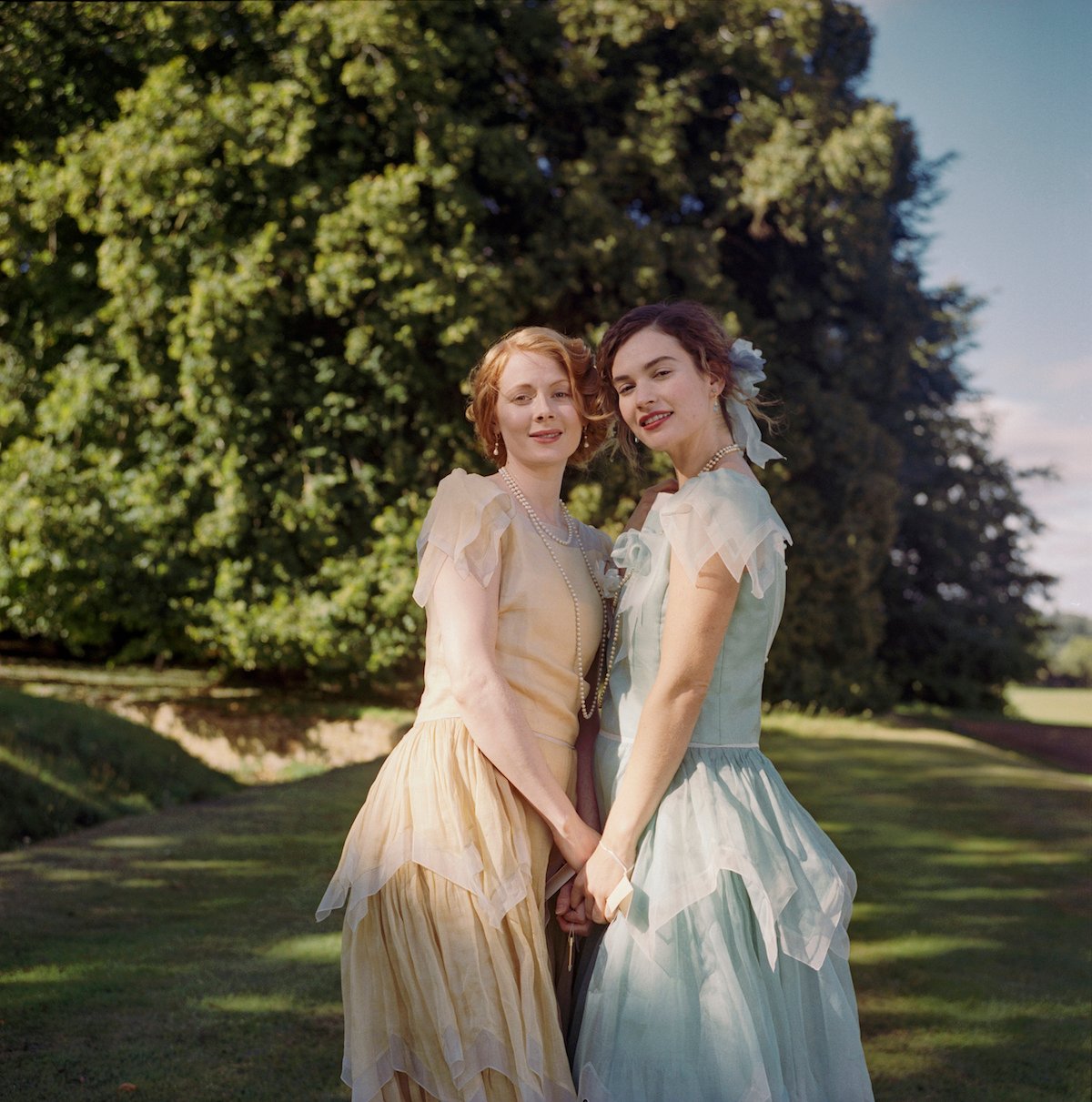 Merlin attempts to set Linda on the right path. But as he notes, her "intensely romantic character" spells trouble. That trouble arrives when Linda finds herself married to the first handsome man she meets, the deadly dull Tony Kroesig (Freddie Fox). He's the scion of a wealthy banking family whose members don't bother to hide their Nazi sympathies.  
Meanwhile, Fanny tries to chart her own course. However, she often finds herself overshadowed by her more vivacious and outgoing friend. Where Linda craves romance, Fanny is seeking stability. Her mother is The Bolter (Mortimer), a nickname she earned after marrying — and then promptly leaving — a string of husbands. (She also abandoned her daughter to be raised by relatives.) The Bolter flits in and out of Fanny's life. She appears occasionally to dispense odd nuggets of not-always-welcome advice, as when she warns her daughter to avoid friendships with anyone prettier than she is (i.e., Linda). "It's too dispiriting," she warns. With such a footloose parent, it's hardly a surprise Fanny ends up wedded to a fussy, oblivious Oxford don. 
For both women, marriage (and to varying degrees, motherhood) is a disappointment. But their commitment to each other remains strong, even when Linda's flightiness tests her friend's patience. Beecham perfectly captures Fanny's shifting and complicated dynamic with Linda. Their relationship is characterized, at various points, by love, concern, jealousy, and anger. "I'm always telling everyone that you're not like my mother, but you're just exactly like her," Fanny says in a rare moment of candor just before Linda follows her communist lover to Spain. But at the same time, she can't help comparing herself unfavorably to her more freewheeling friend. At one point, she worries to her husband that she's actually a bit of a "prig." 
'The Pursuit of Love' is fun, but uneven
The Pursuit of Love is most enjoyable when it displays flashes of oddball humor, like when a guest questions Merlin about the trio of pigeons he keeps in his house. "Is that frightfully cruel?" she wonders about his habit of dyeing the birds bright colors and then drying them in a linen cupboard. "Oh no, they love it, they love it," he assures her. "Makes them so pretty for each other." 
But the show sometimes struggles to balance these comedic moments with more serious ones. Uncle Matthew see-saws between being humorously terrifying and just plain terrifying, as when he upends a dining table upon learning of his daughter's engagement. His character remains somewhat one-note throughout, though his sharp edges are softened in the later episodes. The same goes for Fanny's husband Alfred (Shazad Latif) and Linda's various lovers, who are more ideas of people than fully-fledged characters. In the show's final scene, Fanny and Linda's aunt Emily (Annabel Mullion) expresses her "hope that in years to come" women will be free to "decide who they are, irrespective of who they marry." But the speech (which isn't in the original novel) is a bit too on-the-nose in terms of getting the point across about women's changing roles in society.
The Pursuit of Love careens through the years at a breakneck pace. Documentary photos and footage and Wes Anderson-esque intertitles appear to introduce characters, highlight the passage of time, or call attention to world events, such as the Spanish Civil War. Some moments, like Fanny's brief trip to Hollywood to rescue Linda's wayward sister, who's run off with an actor, distract from the broader narrative. But the sparkling charms of this adaptation outweigh its less-successful aspects.  
Check out Showbiz Cheat Sheet on Facebook!